Limerick medtech firm Altratech has raised millions to fund its quick-diagnosis device
The company closed a €2.2m investment round and secured €3m from an EU fund.
LIMERICK-BASED MEDTECH firm Altratech has closed a multimillion-euro funding round to fuel the development of a device that fast tracks the diagnosis of viruses like HIV and Zika.
It has already secured €3 million through the EU Horizon 2020 programme, and today it announced the closure of a €2.2 million investment round led by the Bank of Ireland Kernel Capital Growth Fund and Infinity Capital.
In March it was revealed that Altratech was one of five small Irish companies that took a piece of the €10 million in scientific research funding the EU had on offer here.
Altratech is currently developing a single-use, portable kit that will allow 'point of care' testing for infectious viral diseases.
It is hoped the technology will decentralise clinical blood testing to enable 'in the field' tests, which would allow for more rapid diagnosis and decision-making by medical professionals.
Testing is currently carried out in specialist laboratories, which is both costly and time-consuming.
Kernel Capital managing partner Niall Olden said Altratech is "a company focused on achieving near-term scientific goals".
Olden said the technology will have "an immediate sustainable impact on world health".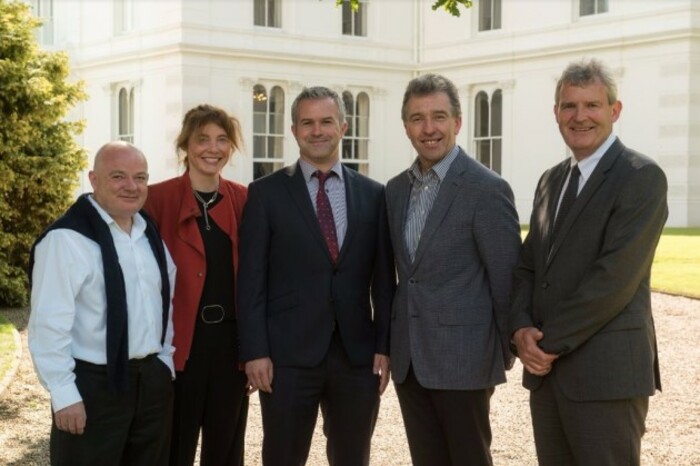 Source: Altratech
New CEO
Altratech was founded in 2013 by doctors Tim Cummins, Tara Dalton and Brian O'Farrell with an initial €800,000 investment from Kernel Capital and Enterprise Ireland.
Cummins is the former chief executive and founder of tech company ChipSensors, a Kernel Capital portfolio company that was acquired in 2010 by Nasdaq-listed Silicon Labs for an undisclosed sum.
Dalton was recently appointed chief executive of Altratech. She formerly co-founded Stokes Bio – also backed by the Kernel fund – which was acquired by Life Technologies in 2010.
Cyril McGuire of Infinity Capital – who recently invested with Kernel Capital in fintech startup Corlytics - has also joined the Altratech board.
Sign up to our newsletter to receive a regular digest of Fora's top articles delivered to your inbox.
read more on