The owner of Ireland's only Michelin-star inn thinks food could save the rural pub
Lisdoonvarna's Wild Honey Inn won the coveted accolade last year.
RURAL PUBLICANS ARE "missing a trick" by ignoring food in the face of potentially stricter drink-driving laws and a general decline in alcohol consumption.
So says Aidan McGrath, the co-owner and chef at Lisdoonvarna's Wild Honey Inn, the only pub in Ireland to be awarded a Michelin star.
The country has "turned a corner" in recent years in terms of culinary expectations and the quality of the ingredients on offer, he adds.
"If it's cooked nice and simply, you don't need to do too much to good produce to make it shine."
With that in mind, McGrath thinks that many rural publicans are "missing a trick" by failing to make the most of food.
"Everybody knows that the wet sales in pubs, in rural Ireland in particular, are not as good as they used to be … I think publicans need to reinvent what they're doing. When I say they're missing a trick, I think they should probably focus on food.
"It doesn't have to be going down the route that we've gone, but if they do something a little bit different, it would work well for them and it would increase their revenue stream."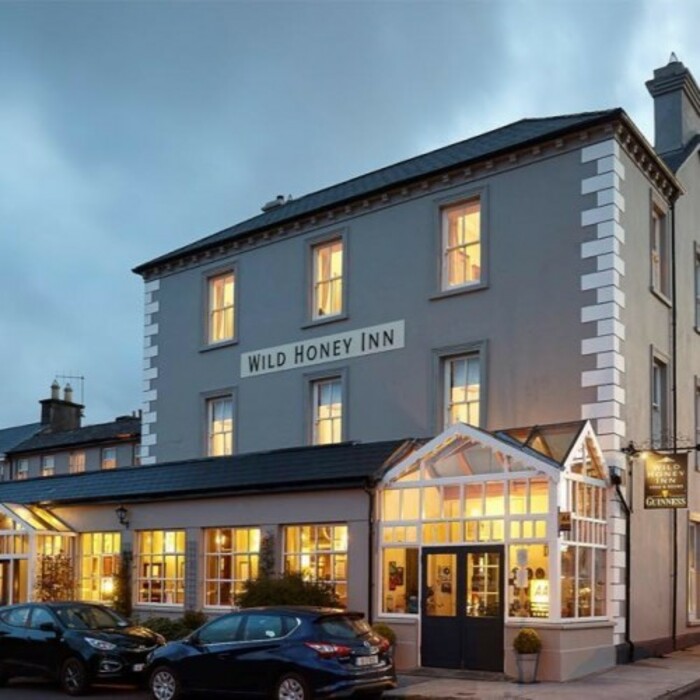 Source: Aidan McGrath/Wild Honey Inn
Bib Gourmand 
Originally from Mayo, McGrath cooked for more than three decades before winning an esteemed Michelin star last year, working in hotel kitchens in London, France and Switzerland before returning to Ireland in the early 1990s.
McGrath and his partner, Kate Sweeney, opened Wild Honey Inn in 2009, when the country's economy had bottomed out.
"We didn't really know what we were going to do in terms of food," he says. "One day we decided we didn't want to do mediocre food. We just decided we'd do the food we'd like to eat in a bar."
The decision to adopt that simple mantra came at the right time: the inn rolled out its new menu in August 2009 and was visited by a Michelin inspector one month later, a "stroke of luck" for the business.
In January the following year, Wild Honey won a Bib Gourmand - Michelin's prize for good food at reasonable prices – which helped drum up publicity for the inn.
Coupled with the fact that many Irish people were holidaying at home after the recession decimated their disposable incomes, the business managed to keep ticking over.
That's not to say it wasn't without its difficulties, particularly when it came to building the accommodation side of the 14-bedroom inn.
"Banks weren't lending money (to renovate). We had to do it bit by bit (ourselves) and get the rooms into proper shape so we could be comfortable about letting them," McGrath says.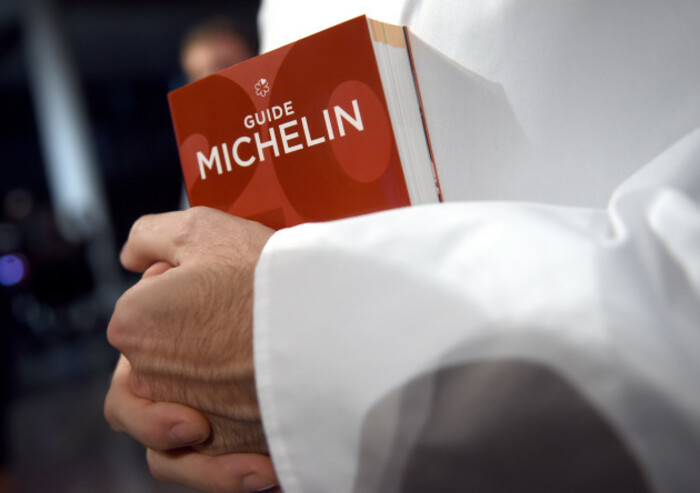 Source: Britta Pedersen/DPA/PA Images
'Slow-burn'
More than 20,000 restaurants feature in Michelin's guides. About 2,500 have at least one star, 11 of which are located in Ireland. Wild Honey Inn is one of just a handful of pubs in the world to claim the accolade.
There's no shortcut to developing a distinct culinary style or winning a coveted Michelin star, McGrath says.
"A lot of chaps come out of college and expect to become famous. You need to spend 10 years in good kitchens to become a rounded chef.
"All those chefs that are on TV, particularly in the UK – Gordon Ramsay, Marco Pierre White – they've been cooking for the bones of 30 years or more. They weren't overnight successes," he says.
"It's a slow-burn thing. You get out of it what you put into it, I suppose. The more effort and the more time you put it, the better it's going to be. It's like a stew."
McGrath says the win for Wild Honey Inn was "historic" and there has been a "huge lift" in trade since the announcement was made last October.
"Kate and I are both delighted. It's something that every chef would like to have – I suppose, at the end of the day, if you persevere and keep fine-tuning what you do, there isn't an age limit on achieving something like a Michelin star."
For the most part, the way the kitchen and inn is run hasn't really changed that much during the intervening months – the biggest challenge has been keeping up with the surge in bookings that inevitably comes with the prize and publicity.
"We've had inquiries from all over the world to come and stay and eat … Trying to cope with that has certainly been a challenge.
"We've always been busy, but we could always manage with the amount of inquiries. Trying to keep up with email and phone calls and voice messages is ongoing."
McGrath describes the star as the culinary equivalent of winning an Olympic gold medal: the main difference being you stand to lose the Michelin every year.
"You can't become complacent and rest on your laurels and ease off. You've got to keep focused and keep doing what you're doing to a high level."
When asked what's motivated him to stick with cheffing, McGrath says he has been supported by his partner Kate throughout his career and gets a kick out of wowing patrons.
"You have to be very careful that you're not egotistical and just cooking for yourself. It's never about the chef, it's always about the customer. There's nothing more rewarding than a customer being delighted with what they've eaten. That for me is better than any wage."
Sign up to our newsletter to receive a regular digest of Fora's top articles delivered to your inbox.