Aer Lingus is adding millions of extra transatlantic seats - a move that pundits approve
The IAG-owned carrier will grow its North American capacity by two-thirds over the next five years.
AER LINGUS PLANS to increase the number of transatlantic seats it sells each year by two-thirds over the next five years – a move that has been given the seal of approval from aviation pundits.
Speaking at owner IAG's capital markets day, CEO Stephen Kavanagh indicated that the airline is betting big on the US and Canada and will grow its North Atlantic fleet from 17 to 30 aircraft by 2023.
It's planning to buy three new Airbus A330s, which cost roughly $264.2 million each, and 14 A321 long-range aircraft, which come with an estimated price tag of $129.5 million.
This will allow Aer Lingus to bump its transatlantic capacity from 2.8 million seats per year to 4.7 million.
Kavanagh – who will step down in January  - said the airline's ambition is to "be the leading value carrier across the North Atlantic", adding that it will "dramatically" increase its marketing spend in the region.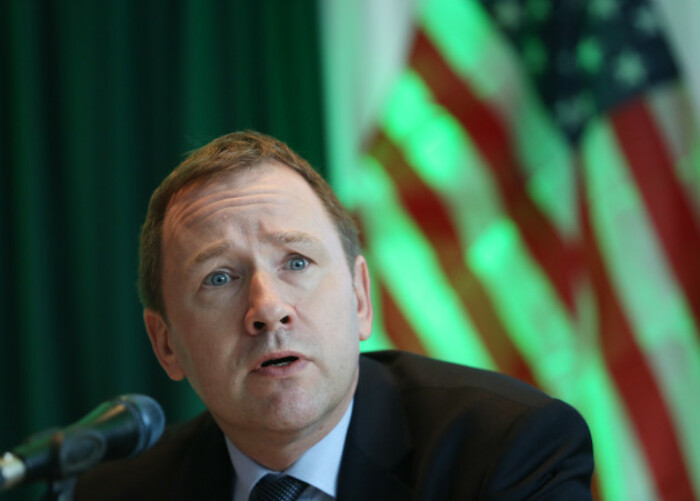 Source: Sam Boal/Rollingnews.ie
Analysts have privately suggested that, given IAG's strong financial performance of late, it is well within Aer Lingus's ability to take a bigger slice of the transatlantic market.
The airline group – which also owns British Airways – recently reported an operating profit of €1.46 billion for the third quarter, well ahead of pundits' expectations and an increase of €5 million on 2017′s tally.
Aer Lingus was the standout performer in IAG's stable, delivering a return on invested capital of 27.9% over the last four quarters. This is compared to British Airways' rate of 16.7% and Vueling's 13.4%.
Free drinks
As well as investing in new aircraft, Aer Lingus will shortly introduce fresh branding and Louise Kennedy-designed cabin crew uniforms.
It's also going to provide passengers – who it refers to as 'guests' – with a complimentary glass of wine or beer at meals and 20Mb on-board Wi-Fi on certain transatlantic fares.
Source: Leon Farrell/Photocall Ireland
The airline's communications director, Ruth Ranson, told Fora that the decision to re-introduce complimentary drinks was made after the request kept cropping up in customer feedback surveys.
"We do a huge amount of guest feedback, which gets about 8,000 responses every month," she said.
"It came back that this was one of the things that our guests said they wanted. We made a business decision and decided this is something that is going to enhance people's experience."
New routes
The extra transatlantic capacity Aer Lingus is adding between now and 2023 will fuel ongoing speculation of which destinations it's going to add next to its schedule.
In September, Stephen Kavanagh said that Vancouver "is an obvious candidate" for a future flight from Dublin.
He also named Las Vegas, Dallas, Denver, Cleveland, Pittsburgh, Detroit and Halifax as other cities on the airline's wish list.
"We have canvassed upwards of 30 airports and metropolitan areas in North America and Canada. We will consider all of those responses," he said at the time.
Aer Lingus recently announced flights from Dublin to Minneapolis-Saint Paul and Montreal starting in July and August of next year. It currently flies to 13 North American destinations.
The launch coincided with the publication of a report on the economic impact Dublin Airport could have if it was developed into a major transport hub.
The so-called hub-and-spoke air travel model, favoured primarily by US carriers, is based on filtering traffic through a central destination and feeding passengers to onward connections.
It fits into Aer Lingus's vision of using Dublin and its favourable geographic location to feed traffic between North America and Europe.
Get our NEW daily digest of the morning's most important headlines for innovative Irish businesses.