These are the sectors that attracted the most complaints about their ads
Written submissions to the advertising watchdog went up last year.
THE NUMBER OF written complaints submitted to the advertising watchdog increased last year.
In 2016, the industry-financed Advertising Standards Authority for Ireland (ASAI) received almost 1,330 complaints about more than 1,000 advertisements. That's an increase of 8% on the number of complaints submitted to the organisation the year before.
The ASAI found that 102 ads were in breach of its standards code.
The vast majority of all complaints – nearly 70% – were about potentially misleading advertisements. One in every eight complaints were on the basis that an ad was considered offensive.
Digital ads attracted the highest number of complaints in comparison to other media platforms. This has been steadily increasing year-on-year. In 2010, digital represented 22% of all complaints. Today, it accounts for nearly half.
In terms of complaints by sector, telecommunications firms were once again the worst offenders.
There were 248 complaints about campaigns by mobile networks, broadband and TV subscription providers – eight more than 2015.
The sector was followed by companies under the umbrella of 'leisure', a broad category that includes everything from bookmakers, to venues and online gift voucher services, which accounted for 159 complaints last year.
This was followed by food and beverages firms, which attracted 126 complaints.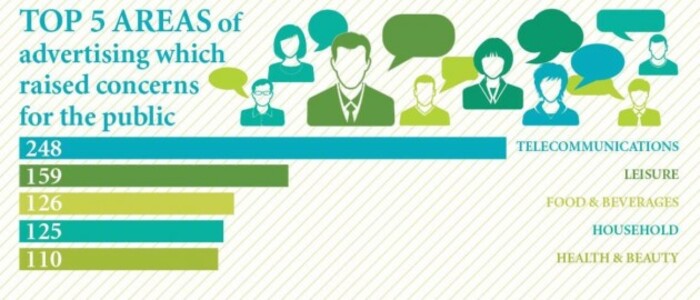 Source: ASAI
Click here to view a larger image.
Telco firms
A recent Fora analysis found that telco firms have been on the receiving end of the most complaints about their ads for a number of years.
Between 2013 and 2015, the industry accounted for about one in every seven complaints.
The ASAI told Fora last month that it was "actively engaging with advertisers of telecommunications services and products" to help address the issue.
A self-regulatory body financed by the advertising industry, the ASAI is tasked with updating the 'Code of Standards for Advertising and Marketing Communications in Ireland' and making sure that commercial advertisers adhere to it.
While the ads watchdog has the power to impose fines to companies that breach the code, it hasn't issued a single one to any company in three decades.
Advertisers are instead punished through a complaints bulletin that is published several times each year.
The most recent bulletin, issued in February, contained 17 submissions – including three complaints against telco firms, two of which were about Eir's ad campaigns.
[embed id="embed_2"]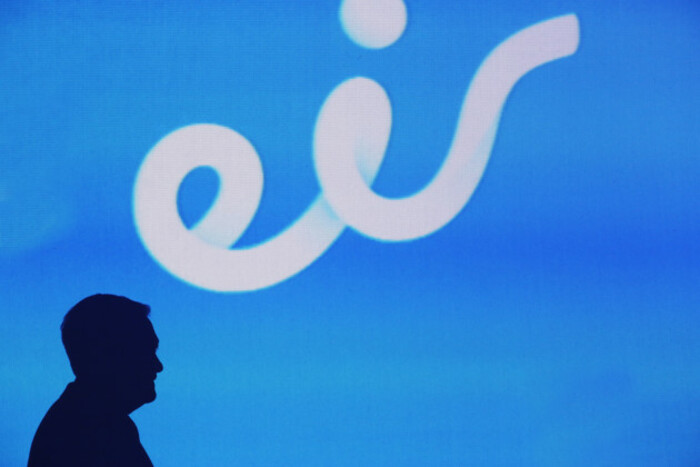 Source: Sasko Lazarov/Rollingnews.ie
In one, the former state telecoms provider was urged to amend an ad promoting 'unlimited' calls, texts and data for business customers.
The ASAI said that because the fair-use policy wasn't clear, many customers may not have realised the 'unlimited' plan actually had a monthly data cap of 15GB.
A separate complaint against Eir, which came from rival Virgin Media and a group of consumers, was about a broadband offer.
The ASAI ruled that the company had misled the public because it didn't clearly state that the advertised offer would revert to a "significantly higher price" after a certain period of time.
The third complaint was made against mobile network Meteor by its rival, Vodafone, over a claim on Meteor's website that it had been "awarded the fastest mobile data network award" at the Switcher Awards.
Eir had actually been given the accolade. Although both entities use the same mobile network, the ASAI considered the claim misleading.
Sign up to our newsletter to receive a regular digest of Fora's top articles delivered to your inbox.
read more on