A Shannon drone firm is scoping out deliveries to isolated Irish islands
A-techSYN plans to provide commercial flights before the end of this year.
A CLARE-BASED DRONE firm plans to start providing commercial, unmanned flight services in Ireland before the end of this year.
A-techSYN specialises in the all-in-one provision of drone flight services – from software development and drone part manufacturing to unmanned flights.
The Irish wing of the Turkish-founded firm was set up in December 2016, but the company providing the intellectual property was established at the end of 2012 in the Middle Eastern state.
The company, which is part of the Unmanned Aircraft Association of Ireland (UAAI), recently agreed a deal to move its operations from Galway Technology Centre to the Shannon Free Zone business park.
As part of the move to Shannon, the firm will migrate its research and drone production to Co Clare and add up to 20 staff to its five-person Irish operation.
Speaking to Fora, A-techSYN chief executive Gokhan Celik said the company is in the market for software and electronics engineers and pilots to fly its UAVs, or 'unmanned aerial vehicles'.
He added that the move to Shannon could also allow the company to start providing drone flight services in Ireland before the end of the year.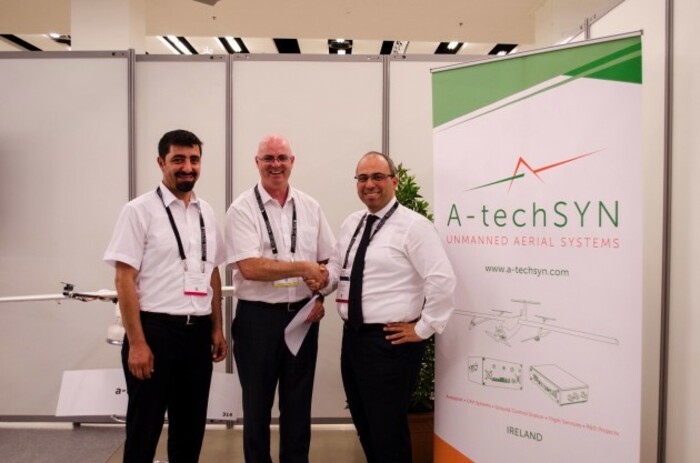 Source: A-techSYN Ltd
The company, which currently has one operational UAV in Shannon, is researching the Irish market at the moment to sample demand for drone flight services, according to Celik.
He said the firm will mainly target commercial partnerships with Irish-based universities and academic research groups.
He added that once the company has completed further talks with the Irish Aviation Authority (IAA) later this year, it expects to base three more, larger-sized UAVs at its Shannon facility. Each of the drones cost up to €200,000 to produce.
Drone delivery 
Research and development deals with Irish universities are not the only commercial opportunities the company is investigating, according to Celik.
A-techSYN is also researching drone delivery opportunities in Ireland and could also move into the provision of search and rescue services.
"We have talked to someone who is interested in delivering small packages to islands off the Irish coast," he said.
"I think it is an opportunity for us. There are always people flying to the islands every day, but sometimes it could be too risky for a manned flight. I think drones makes sense for emergency deliveries or for transporting smaller packages."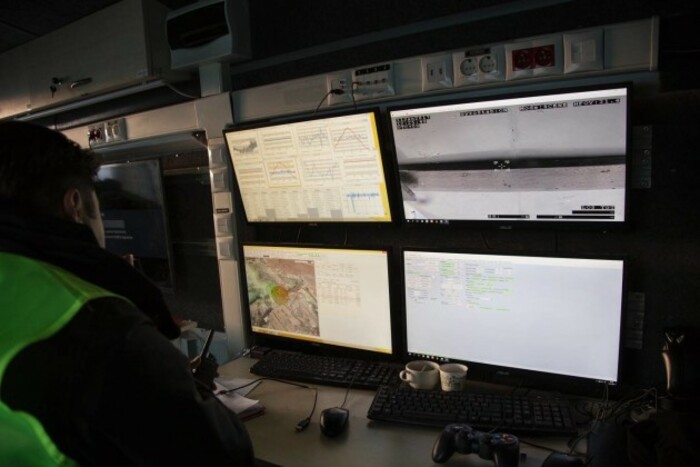 Source: A-techSYN Ltd
The company's drones in Ireland are capable of transporting cargo up to 8kg if there is a runway – and up to 7kg if there is no landing strip – over a distance of 150km.
Celik said the cost of its drone services could range between €10,000 and €50,000 depending on the nature and length of the project.
He added that academic groups will be able to avail of significantly reduced rates.
Regulations
There is already a significant unmanned aircraft sector in Ireland, with a number of UAAI members providing a range of services, such as search and rescue and ordnance surveying, using drone technology.
Internationally, a number of major players in the retail and postage industries have scoped out the option of drone deliveries in recent years.
Internet giants Google and Amazon have made no secret of their plans to move into the drone delivery market, with the latter announcing plans last year to start test flights in the UK.
However, the large tech firms have hit a snag as aviation regulations require line of sight for pilots – which effectively rules out plans for automated or manned drone fleets dropping off packages.
Source: A-techSYN Ltd
Celik conceded that the drone delivery market in Ireland is at the whim of the IAA, which sets the regulations around air travel.
"I think once people start to trust drones more, at that time we can completely take over all deliveries," he said.
"The more regulations loosen and people can use it, the more requirements will start coming back to us.
"Of course regulations are something that are holding back the business, but on the other hand I am really in favour of the rules. Without them we would have very unpleasant accidents and then the business would vanish for good."
Sign up to our newsletter to receive a regular digest of Fora's top articles delivered to your inbox.
read more on