8 of the worst corporate PR disasters of 2016
Help yourself to a festive dose of schadenfreude.
2016 WASN'T EXACTLY the jolliest of years with the two biggest political events in recent history – Trump and Brexit – both casting a shadow of doubt over the outlook for Irish businesses.
Neither has even happened yet, so who knows what could take place next year.
To ease the fears for the year ahead over the Christmas and new year break, help yourself to a healthy dose of schadenfreude by revisiting some of the biggest corporate PR scandals of the year.
Samsung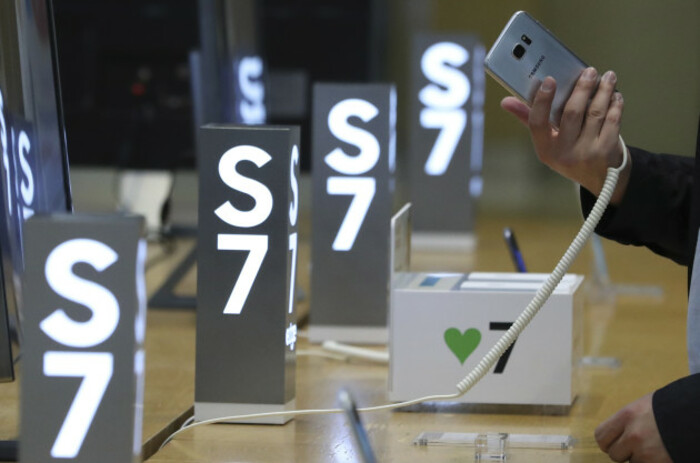 Source: Lee Jin-man/AP/Press Association Images
The tech manufacturer's rush to get the 'iPhone-killer' to market blew up in its face… almost literally. As you can imagine, pun-hungry business journalists, like this one, savoured the story.
After Samsung received numerous complaints that its Galaxy Note 7′s lithium-ion battery exploded while charging, the South Korean conglomerate was forced to halt worldwide sales of the troubled handset.
It tried in vain to fix the issue and recalled 2.5 million devices across 10 markets but still struggled to contain the safety issue.
Beleaguered by a massive PR crisis, looming lawsuits and a costly culling process, the company has slashed its estimated full-year profits by a third.
Volkswagen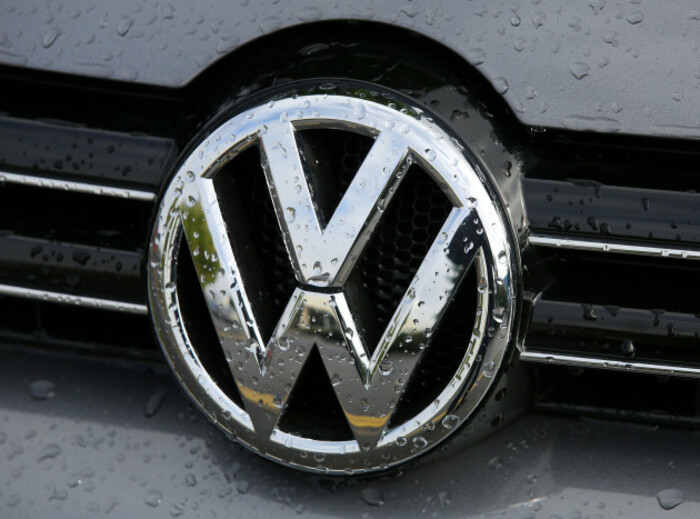 Source: Gareth Fuller/PA Wire/PA Images
Even though it has been a year since the company was caught fitting diesel cars with emissions-cheating software, 2016 was still a bad year for Volkswagen.
Coupled with an expensive recall of faulty cars, the German car manufacturer was hit with a whopper $9.1 billion lawsuit from investors who accused it of failing to disclose vital information on the emissions scandal, which saw its share price plummet by more than 40%.
An estimated 1,400 lawsuits were lodged to the Braunschweig regional court near Volkswagen's head office in Wolfsburg, Germany.
An interesting tidbit from the scandal: the judicial district where the case is being heard doesn't accept electronic filing for civil lawsuits, so processing mailed submissions has put immense pressure on the court's resources.
Mylan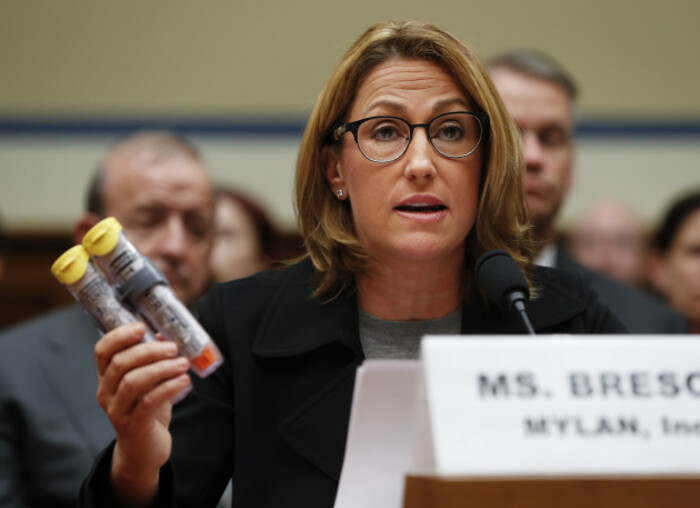 Source: Pablo Martinez Monsivais/AP/Press Association Images
Genetic drugs maker Mylan jabbed itself in the foot after it bumped up the price of the EpiPen, the easy-to-use device for treating severe allergic reactions, one too many times.
The company pushed the US public's patience to boiling point after a final price hike for the EpiPen saw it reach $600 for a two-pack – an increase of 400% over a nine-year period.
Faced with a tsunami of criticism, the pharma firm announced that it would effectively go into competition with itself by launching a generic version of its own drug for half the cost of the branded version. Needless to say, that move did little to appease the public.
Mylan – which has facilities in Dublin and Galway - was plagued by the scandal throughout most of the year and announced recently that it could cut around 10% of its global workforce as part of a restructuring process.
The nightmare won't be over just yet – punishing workers is unlikely to bode well with disgruntled consumers.
Wells Fargo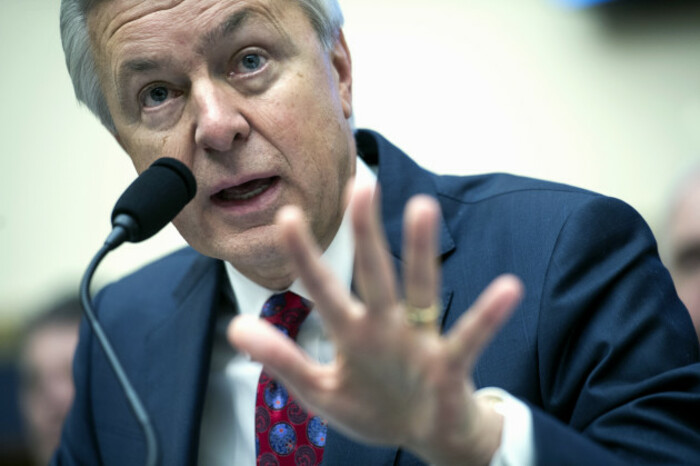 Source: Cliff Owen/AP/Press Association Images
Wells Fargo's reputation as a wholesome, all-American bank was grossly tarnished after it was fined for opening two million sham, fee-generating bank accounts over a five-year period.
The fines ordered by the US Consumer Financial Protection Bureau were relatively small in the American banking world – $190 million in total – but the aftermath was devastating and eventually led to the resignation of chief executive John Stumpf.
Employees said they opened the unwanted accounts to meet unrealistic targets set by district managers, goaded by a sickening sales culture.
The scandal failed to go away – just a few weeks ago, insurer Prudential Financial was accused of covering up fraudulent sales of life insurance through the bank, according to Bloomberg.
Theranos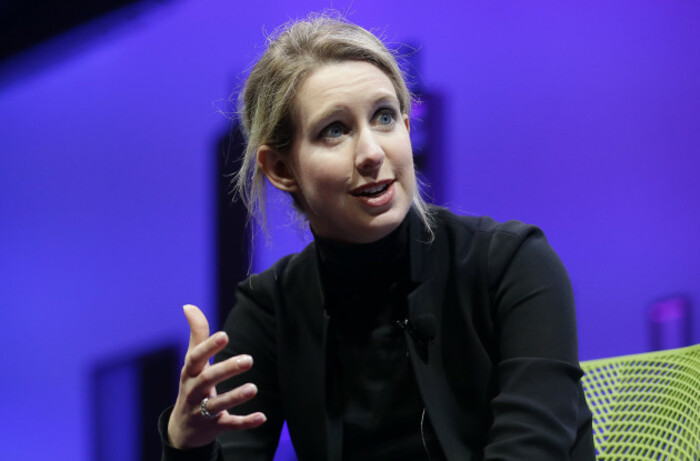 Source: Jeff Chiu/AP/Press Association Images
Once valued at $9 billion, blood-testing firm Theranos appeared to have the potential to change the world. Pity that it was all smoke and mirrors.
A scathing exposé by the Wall Street Journal revealed that the company's 'revolutionary' technology for discovering serious illnesses such as cancer with a single drop of blood was mostly a sham.
The technology that Theranos used to test blood samples wasn't groundbreaking at all – it was just run-of-the-mill machinery from Siemens.
After an investigation by US federal agents, the company's founder, Elizabeth Holmes – once the world's youngest self-made billionaire – was hit with a two-year ban from operating laboratories as a result.
Holmes, whose personal net worth has been reduced to virtually nothing, was named one of Fortune magazine's most disappointing leaders in the world. A reputation doesn't get much more tarnished than that.
[embed id="embed_2"]
Yahoo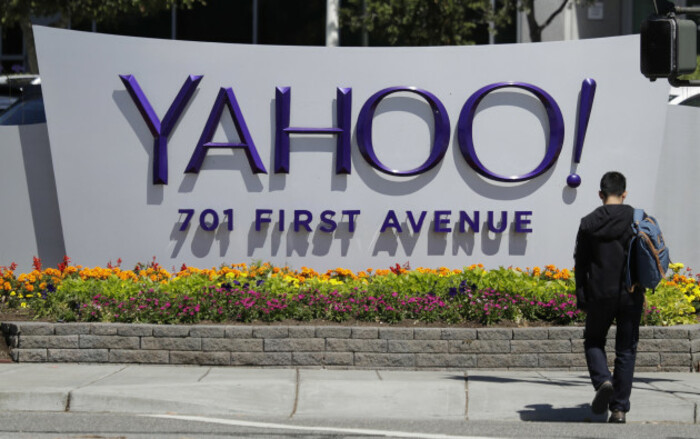 Source: Marcio Jose Sanchez/AP/Press Association Images
Just when things couldn't get worse for the search site, which revealed in September that 500 million email accounts were compromised in a hack dating back to 2013, it turned out that more than a billion users were at risk after a separate attack.
The stolen account information is thought to have included names, email addresses, telephone numbers, dates of birth, passwords and security questions and answers.
The news was seen as a major blow to the already struggling internet giant. Communications firm Verizon was due to buy Yahoo for $4.8 billion, but that deal could be off the table – or the price tag could at least be drastically reduced – as the internet company also takes the knife to its global workforce.
Chipotle Mexican Grill
Source: Keith Srakocic/AP/Press Association Images
Just as the high-flying, Mexican-style food chain was taking the US by storm, proving that there was an appetite for 'healthy' fast food, restaurants in California and Boston were struck with outbreaks of the notorious norovirus, or stomach bug. This came shortly after a series of high-profile E. coli cases.
Although the incident occurred late last year, Chipotle suffered for it throughout most of 2016. In the most recent quarter, sales were down 22% at restaurants open more than a year.
The poor performance prompted co-chief executive Monty Moran to step down from his position.
Johnson & Johnson
Source: Jeff Chiu/AP/Press Association Images
The beauty product manufacturer was ordered to pay over €47 million to a woman who said the company's talcum powder caused her to develop ovarian cancer.
Before that, the company lost a €62 million verdict to the family of another woman who died of the disease.
Johnson & Johnson claimed cosmetic talc is safe to use and plans to appeal the rulings.
In 2013, a study which pooled the results of eight research papers found an increased risk of ovarian cancer of between 20% and 30% for women who used talc for intimate personal hygiene.
The study, carried out on 2,000 women, did not find a direct link between how much talc was used and the risk of cancer.