VR gaming arena Zero Latency is gearing up for expansion with the launch of its latest game
After raising €1 million last year and opening in Dublin in March, the company is now planning a UK launch.
VIRTUAL REALITY GAMING arena Zero Latency is banking on bringing a social element to VR as it prepares to launch its latest game.
Zero Latency, headed up by Ronan Cunningham in Ireland, runs a free roaming VR arena in Dublin that opened in March where users don VR headsets and backpacks that thrust them into virtual worlds.
Virtual reality gaming has for years promised to bring gamers into different worlds through a headset and without leaving their homes. Zero Latency is trying to find a middle ground between that and adding a social element in the real world.
It is launching its latest game this month called Sol Raiders, a sci-fi shooter game that pits two teams against each other that's much like laser tag but in an immersive virtual world.
Cunningham said he happened upon the idea for a VR gaming arena after seeing something similar in Japan while on his honeymoon.
Over the following year, he set about franchising the Zero Latency brand and technology from the main company, based in Australia, and sourcing a location and securing planning permission for the site in Sandyford.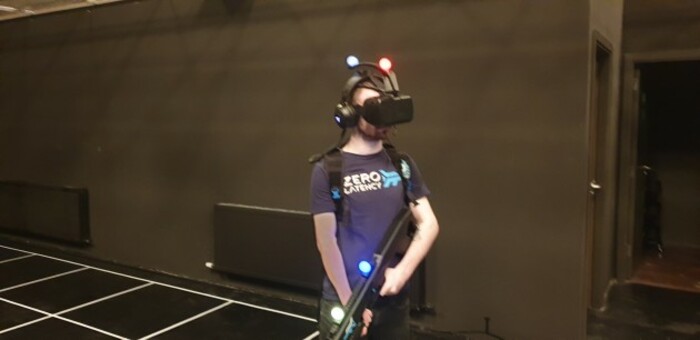 "Sitting at home in your bedroom or the sitting room with a VR headset on is a little bit insular," Cunningham said. "It's not very sociable, obviously, but get you and seven friends together and go into a large free-roam arena and VR takes on a new dynamic."
Cunningham said that VR has been a hard sell to consumers due to the high cost of headsets and computers associated with it – which can run into the high hundreds and thousands.
"It's really hard to decide if we market this as virtual reality or as this cool new experience," he said.
Motion sickness can be another inhibitor to people taking up VR gaming, he added.
"Free roam now eliminates motion sickness because your movements in the game are consistent with what your brain is expecting. It has reduced, if not eliminated, the whole problem of motion sickness."
Investment
Virtual Reality Gaming, the company behind the VR arena, has raised €1 million in funding from TDL Media, the firm of former Setanta chief executive Michael O'Rourke.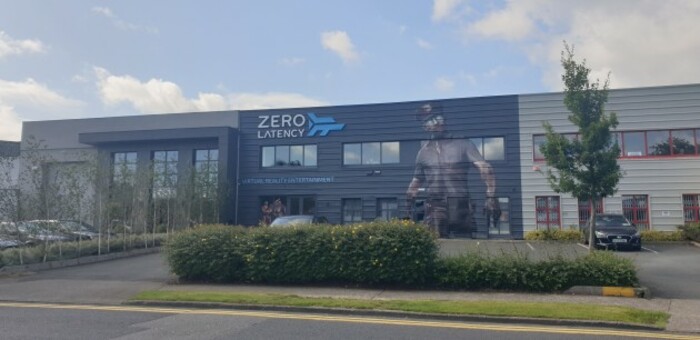 Cunningham said there's still an appetite among investors to get involved in VR but backers are wary of betting on "another false dawn".
But with funding now in tow, Cunningham is eyeing up an arena in London as its licence agreement provides exclusive use of the Zero Latency name and tech in Ireland and London.
Free roaming VR's demographic is typically people in their mid to late 20s as well as stag and hen parties but there are games for families.
"We've been really surprised by how many kids are coming along to play. It's something they haven't really experienced in other locations," Cunningham said.
The arena has seen 6,000 plays since opening in March. Pricing for the games starts at €20 for a 15-minute session, which Cunningham says is necessary given the costs involved in running the operation.
"It is premium price. The running costs are high, the tech is pretty full on. We're always working to try and get our prices down."
Get our Daily Briefing with the morning's most important headlines for innovative Irish businesses.