Ireland is going to ban zero-hour contracts 'in most circumstances'
But business lobby group Ibec has dismissed the measures as "crude" and "disproportionate".
ZERO-HOUR CONTRACTS will banned "in most circumstances" under new plans.
The government today approved draft proposals from Jobs Minister Mary Mitchell O'Connor and Small Business Minister Pat Breen that will "address problems caused by the increased casualisation of work and to strengthen the regulation of precarious work".
The draft proposals are aimed at low-paid workers in particular.
The proposals address the issue of employees on low-hour contracts who consistently work more hours each week but whose contracts do not reflect the reality of their hours worked.
A government statement said the plans included an amendment to the Organisation of Working Time Act which will outlaw zero-hour contracts "in most circumstances".
"(The proposals will stop situations) where the stated contracted hours are zero, unless it is genuinely casual work, emergency cover or short-term relief work for the employer," it said.
"This proposal is to avoid the contagion of an increase in zero-hours practices in this jurisdiction."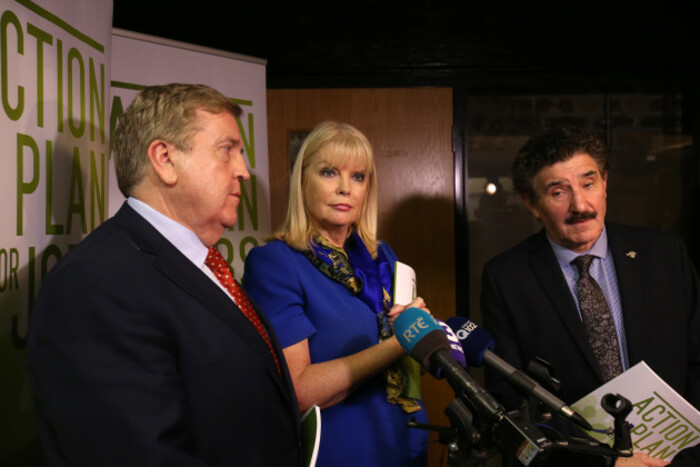 Source: Sam Boal/RollingNews.ie
The draft legislation will now be referred to the attorney-general's office to draft into a bill and the measures have been cautiously welcomed by the Irish Congress of Trade Unions (ICTU).
General secretary Patricia King said: "This is an issue that congress has been active on for some time and we see much of what is contained in this draft legislation as quite positive.
"Congress has pressed the need for legal change to counter the downward pressure on standards that has resulted from zero-hour, low-hour and precarious work practices.
"Congress believes that the proposed prohibition on zero-hour contracts in the draft legislation is positive and progressive, but believes that issues remain to be resolved with regard to the appropriate rate of pay that will apply."
Crude and disproportionate
But business lobby group Ibec described the measures as "crude" and "disproportionate" with "significant adverse consequences which very few people would want".
It said the proposed bill would act as a deterrent to firms allowing employees to work more hours, as well as adding a "disproportionate cost and administrative burden" for employers.
Senator Ged Nash, a former junior business minister, called the proposals "a curate's egg".
"I cautiously welcome the proposals but will reserve judgment until I see the details contained in the forthcoming legislation.
"The bottom line is that there are still too many people in this country going to bed on a Sunday night and not knowing how much they will earn that week because of uncertainty over their hours."
Reporting by Paul Hosford and Peter Bodkin.