Why people can't agree on the impact new zero-hour contract laws will have on business
Some say the draft Employment Bill isn't 'balanced'. Others think it'll be 'ineffective'.
AN EMPLOYMENT LAW shakeup promises to stamp out precarious employment – but there's disagreement about what impact it will have on businesses if it comes to pass.
The Employment (Miscellaneous Provisions) Bill 2017, introduced by Employment Affairs and Social Protection Minister Regina Doherty, is currently making its way through the Houses of the Oireachtas.
The proposed bill would, in most instances, ban zero-hour contracts, which are arrangements where an employee must be available for work but is not given guaranteed shifts.
If successful, the new law will introduce rules around 'banded hours', which are intended to protect workers who regularly exceed the low hours they're contracted to do.
For example, if a worker is contracted for 10 hours a week but does an average of 35 hours per week over a 12-month period, they're entitled to ask their employers for a banded-hours contract guaranteeing them those extra hours.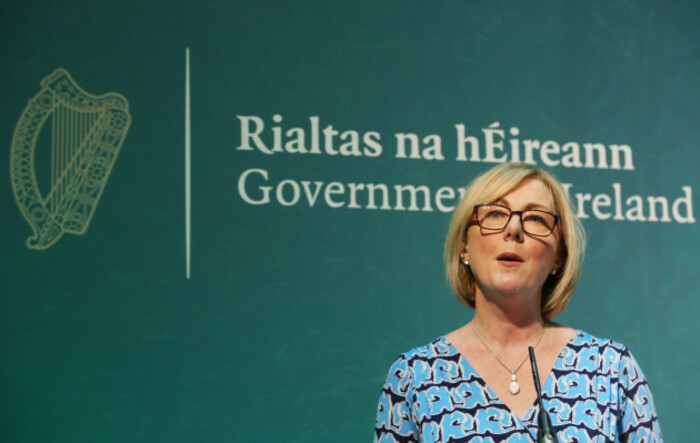 Source: Leah Farrell/RollingNews.ie
However employers' group Ibec has taken aim at amendments to the laws, which it predicts will damage business in Ireland.
"I wouldn't say that we're against the Bill as a matter of principle; we're accepting of it. But it's the detail of how it will operate in practice that's concerning," Ibec's head of employment law services, Rhona Murphy, told Fora.
She referred to a 2015 University of Limerick study that suggested few firms use zero-hour contracts, although the same research voiced concerns about the status of people on so-called 'if and when' arrangements.
Murphy said the sectors that are most likely to rely on variable-hour agreements are retail, hospitality, health and education, which are typically affected by seasonal trends.
"Employers were only relying on these arrangements where they were really necessary. There was a business need related to the fact that hours were unpredictable or people were called in at short notice," she said.
Murphy said Ibec, which is Ireland's most active business lobbyist, believes the current bands outlined in the Employment Bill – for example, band 'A' provides fixed arrangements for workers who normally work between three and six hours a week – could cause difficulties.
"That is going to be problematic for small employers in particular," she said.
"They're going to be concerned that they will get locked into permanent arrangements with employees, which they're not going to be able to reverse with the business's needs over time."
Ibec said the bill doesn't include necessary provisions that would allow employers to revise downwards the particular bands that employees are on.
Murphy added that restaurateurs, in particular, have said that during the crash there was a need to reduce workers' hours in order to minimise job losses.
"It's unfortunate in some ways that we're in a boom time. I'm not sure how (the bill) will allow employers to flex down for a downturn."
Criminal offence
The lobby group believes that downward revisions are vital because "the penalisation provisions in the legislation are so stringent".
One section of the Employment Bill makes it a potential criminal offence for employers to fail to provide new recruits with a statement that outlines details of their employment, including the number of hours per normal working day and normal working week.
"That may seem like a fairly straightforward thing, but in some sectors and for some categories of worker, that's just not going to be possible to do," Murphy said.
Another amendment made it a criminal offence to incorrectly designate an employee as self-employed, carrying a potential 12-month jail sentence for those caught breaching the requirement.
"We're absolutely opposed to false self-employment because it creates an unfair advantage to companies that would exploit those arrangements," Murphy said.
"Making it a criminal offence is disproportionate and fails to recognise the complexity in determining whether somebody is an employee or not."
An unintended consequence, she believes, is that small- and mid-sized businesses will simply refuse to hire independent contractors because they will be afraid to take the risk.
'Dormant'
Dublin-based employment lawyer Richard Grogan has also spoken out against the Employment Bill, though not because of how it could impact businesses – rather because he believes it will be "a dormant piece of legislation" in practice.
Grogan said an employer can outright refuse to place workers in a band of weekly working hours, in which case employees must lodge a complaint to the Workplace Relations Commission (WRC) or the Labour Court on appeal.
He added that if a significant number of workers submit complaints against a single employer, it could exhaust the resources of the industrial relations watchdog, which would have a knock-on effect on other disputes.
"If you've got 100 employees, the WRC has to set aside at least an hour (for each case). You've now got 100 hours of hearings. They've only got 40 adjudicators. Effectively you could tie up the adjudication officers."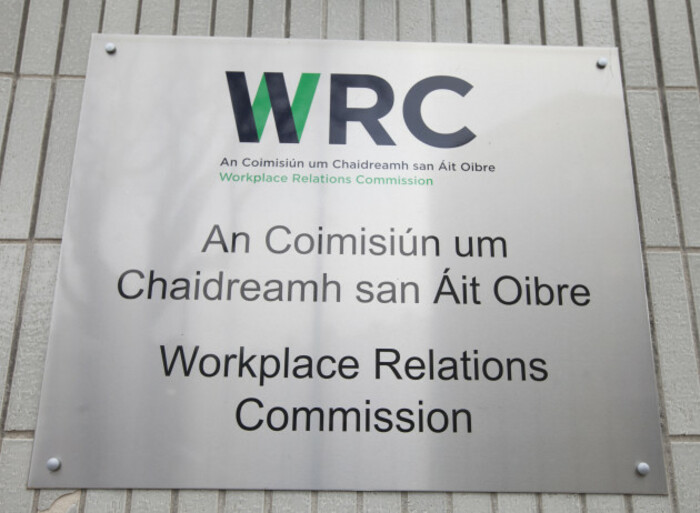 Source: Eamonn Farrell/RollingNews.ie
But Grogan's main concern about the Bill is that he believes there are no consequences for employers that use delaying tactics in the industrial relations courts to run the clock down on cases. He said there is "no pressure on the employer" to get a case settled.
Even if a worker is awarded a banded-hours contract, they are not entitled to compensation and stand to lose a significant amount of money if they have to repeatedly take time off work to attend hearings or hire a solicitor, if they can afford one.
Grogan said that while an appeal was before the Labour Court, an employee who was awarded a banded-hours contract at WRC level wouldn't be entitled to one.
Explaining how employers might deliberately delay the process, Grogan said they could withdraw a Labour Court appeal at short notice.
Even if a hearing doesn't take place, it can take several months for the court to issue a decision, and the employee would have unnecessarily missed a day of work.
He suggests another potential delaying tactic employers could use is insisting that submissions are made in the Irish language.
There's no penalty for not making a submission in advance of a hearing, so the court would be unaware of the need for an interpreter to translate proceedings, further delaying matters.
"You would say this is a way of abusing the legislation, but this is not something I haven't heard of already," Grogan said.
However Ibec's Murphy said she disagrees overall with the belief that employers would try to delay proceedings. "They just want the dispute to be resolved."
With the Employment Bill currently at the final stage in the Dáíl and about to enter the Seanad, expect the debate around it to rumble on.
Sign up to our newsletter to receive a regular digest of Fora's top articles delivered to your inbox.