The Irish wing of Zara recorded a massive spike in sales last year
The fashion retailer's sister firm Massimo Dutti reported a 16-fold increase in profits.
THE IRISH ARM of fashion retailer Zara recorded a spike in revenue last year and is eyeing up new store openings in the Republic.
New accounts filed with the Companies Registration Office (CRO) showed that turnover at Za Clothing Ireland Limited, which trades as Zara, increased by nearly €11 million and passed the €80 million mark during the year that ended 31 January 2017.
The firm also registered a profit of nearly €3.9 million during the 12-month period, compared to €3.4 million the previous year.
In the accompanying directors' report, the company stated that it plans to open more Zara outlets in the Republic.
There are currently nine Zara stores in Ireland, two of which are located in Dublin city centre and several are in the capital's main shopping centres. It also has stores in Athlone, Cork, Limerick and Newbridge.
Zara employed an average 364 people during the 12-month period, an increase of 37 staff compared to the previous financial year. Wages and salaries were worth about €33,000 per head.
The directors also noted a slight increase to selling and distribution costs last year and that an interim dividend of €5 million was paid to the immediate parent company.
Fashion group
The Zara brand in Ireland is part of a group of fashion retailers called Inditex, which was set up by Spanish entrepreneur Amancio Ortega.
The group also includes the Bershka, Pull&Bear, Stradivarius and Massimo Dutti fashion brands. Accounts for the financial year that ended 31 January 2017 have also just been filed for all these firms.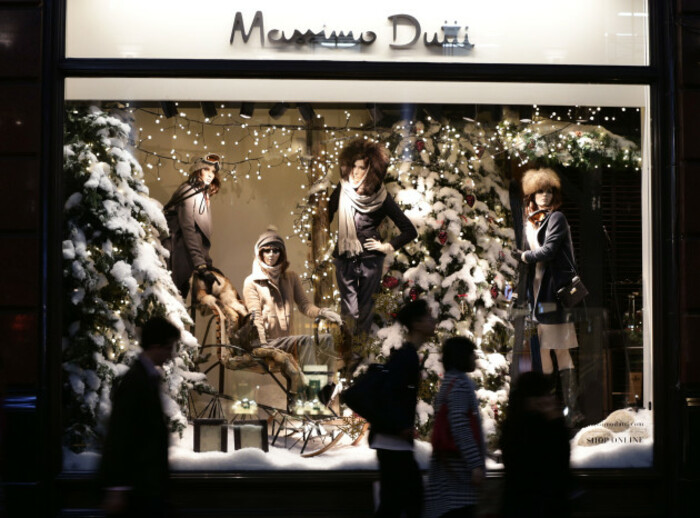 Source: Yui Mok/PA Images
The documents filed with the CRO showed that prior to the latest sets of accounts, Bershka, Pull&Bear, Stradivarius and Massimo Dutti were all in the red during the previous 12-month period.
[embed id="embed_2"]
However, each fashion firm recorded an increase in turnover during 2016 and are profitable again.
Grafton Street-based retailer Massimo Dutti recorded the sharpest spike in profits – 16 times more than what it made in 2015. It reported a turnover of €8 million for the year.
Stradivarius's profits increased sevenfold after its turnover jumped by €573,000 to pass the €5 million mark.
Turnover at Berksha increased from €13.5 million to €16 million, while sales at Pull&Bear increased by roughly €500,000 to more than €6 million.
Sign up to our newsletter to receive a regular digest of Fora's top articles delivered to your inbox.
read more on