Zara's owner is shuttering an Irish operation used to handle over €1 billion in global online sales
The move comes as Inditex plans a huge expansion of its digital retail presence.
THE CLOTHING GIANT behind fashion brands Zara, Bershka and Pull&Bear is shuttering an Irish subsidiary used to process more than €1 billion in international online sales.
The move comes in the same week as Inditex, the parent firm of the fashion brands, outlined plans to expand Zara's online wing to another 106 markets, many of which are in Africa.
For several years previously, the Spanish fashion giant funnelled much of its worldwide online sales through an Irish subsidiary called ITX Fashion Limited.
However the company recently filed documents with the Companies Registration Office to have the offshoot voluntarily struck off the register.
Inditex had been progressively running down its use of the structure, which had brought the firm under fire for its use of subsidiaries in low-tax territories like Ireland.
In 2016, a European Green Party report claimed the company had shaved nearly €600 million from its tax bill by funnelling sales through offshoots in the Netherlands, Switzerland and Ireland, although Inditex disputed the figures.
The company has shifted more recently to combining sales from its web and brick-and-mortar businesses for each of the markets in which it operates. Inditex declined to comment on the reasons for the closure when contacted by Fora.
The most recent accounts for ITX Fashion, which cover the 12 months to 31 January 2017, show that the firm had retained earnings of more than €233 million on its books.
It recorded sales of €305 million for a net profit of more than €30 million – although that was down from the €54 million net profit the previous year.
ITX Fashion has processed more than €1.5 billion in sales and contributed tens of millions in tax to the Exchequer.
Under the new financial regime, Za Clothing Ltd, Zara's main Irish firm, handles both web and traditional retail sales from its local operations.
Inditex chief executive Pablo Isla recently said that the group is focused on developing a stronger web presence and promised to sell all of its brands online by 2020, including shipping to markets where the company doesn't currently operate.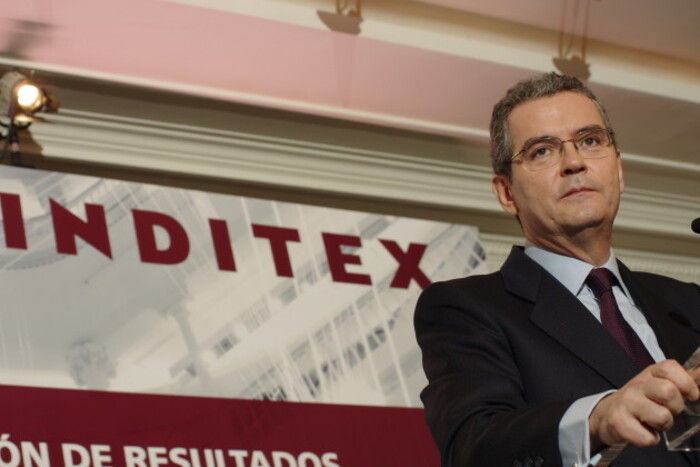 Source: Fourmy Mario
Financial results for Inditex released in March showed the group registered sales of €25 billion during 2017. The group added that its online business spiked by 41% last year and accounted for around 10% of its total sales.
Irish wing
Inditex, which was founded by Amancio Ortega, is the world's largest clothing retailer. It has over 7,200 stores across eight brands, including several that haven't entered the Irish market, including Uterqüe and Oysho.
Inditex currently operates a network of 23 stores in Ireland, which collectively delivered sales of €135.4 million and a €13 million profit in the year to the end of January 2018.
In the accounts, directors for the firm said they have plans to launch more Zara outlets in the Republic Ireland "as soon as suitable opportunities arise".
Get our NEW daily digest of the morning's most important headlines for innovative Irish businesses.