The collapse of Toys R Us has pushed an Irish scooter maker to the brink
Yvolve Sports Limited has struggled with cash flow problems since the US giant filed for bankruptcy.
A TOY-MAKING FIRM that employs 41 people in Ireland is seeking to go into examinership.
The application for the appointment of an examiner was made in respect of Yvolve Sports Limited, which makes the popular 'Fliker' scooter and other products for the outdoors.
The court heard that the company's difficulties have been caused by factors including the bankruptcy of major customer Toy R Us, resulting in cash flow problems, and a dispute between Yvolve's directors.
The court heard that an independent expert report has said while the company is insolvent, Yvolve has a good prospect of surviving if certain steps are taken including the appointment of an examiner.
The matter came before Justice Caroline Costello, who adjourned the matter to a date later this month. The proposed examiner is Neil Hughes of Baker Tilly Hughes Blake.
The examiner's appointment was sought by Clovergade Ltd, which is a 36% shareholder in Yvolve Sports Limited.
The company's other shareholders are an Irish outfit called Diamondside Ltd and a Taiwan-based firm called Sino Foreign Trading Company.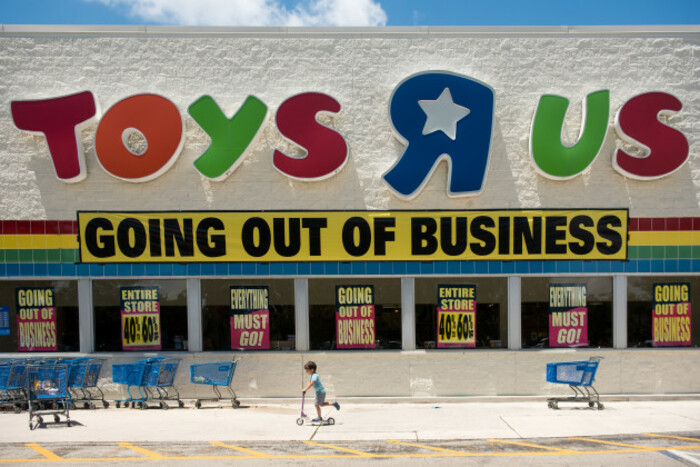 Source: Orit Ben-Ezzer/Zuma Press/PA Images
Research and development
Ross Gorman for Cloverglade said Yvolve spent some €7.7 million on research and development in 2016 to increase its product range and expand into other markets.
However, the award-winning firm has got into difficulties because it expanded when one of its customers, Toys R US, filed for bankruptcy in the United States, owing the company $1.3 million.
Yvolve "spent a lot of money on R&D but have not seen the fruits of that investment", counsel said.
Counsel said that there had also been a breakdown in relations between the Irish and the Taiwan-based directors.
The company also owes a number of its Far East-based suppliers money. In 2017 it had losses of more than €4.4 million.
However counsel said the company had made profits from 2012 to 2016 and has built a recognisable brand. If certain conditions can be met counsel said the company can survive if various steps are taken.
These include the protection of the court, securing new investment, implementing changes to the board structure to ensure it functions properly.
There would also have to be acceptance of a scheme of arrangement by the firm's creditors, which would then require the approval of the High Court.
Sign up to our newsletter to receive a regular digest of Fora's top articles delivered to your inbox.