Why a phone company is paying $4.8bn for Yahoo's 'worthless' business
Verizon wants to get its hands on the internet pioneer's billion-odd users and advertising technology.
AFTER MONTHS WITH a for-sale sign hanging around its neck, one-time internet darling Yahoo has found a buyer.
Mobile phone provider Verizon has struck a deal to buy Yahoo's 'operating business' – essentially its online and advertising products – for $4.8 billion.
The deal will see Verizon will take over Yahoo's core assets, including its physical property, but excludes the firm's cash and, most importantly, its valuable share in Chinese e-commerce behemoth Alibaba Group.
The remainder of Yahoo will become a separate investment firm, which will change its name when the deal is done.
Verizon plans to merge Yahoo with AOL, another US internet stalwart, which it bought for $4.4 billion last year.
AOL, formerly America Online, started life as a dial-up internet provider but has since morphed into primarily an advertising and internet-publishing company, running websites that include The Huffington Post and TechCrunch.
The aim will be to pair Yahoo's reach – the company still boasts 1 billion monthly users, of which about 60% are on mobile devices – and digital advertising nous with Verizon's client base.
Source: AP Photo/Mel Evans, File
The Mayer era
Yahoo has been officially up for sale for around six months, part of a transformation of the business spearheaded by ex-Google executive Marissa Mayer when she took over the firm in 2012.
Verizon's core business is telecoms and it remains the largest wireless phone and internet provider in the US, however with the AOL deal it started its shift into selling online services rather than pure access.
The $4.8 billion Verizon plans to pay for the internet pioneer is less than one-twentieth Yahoo's peak value during the height of the dot-com bubble.
Source: AP Photo/Julie Jacobson
It is also a fraction of the nearly $45 billion Microsoft offered the company in 2008 – then a huge premium on its share price.
But since then Yahoo's value has plummeted along with its ad revenues, despite still-robust traffic to its suite of websites.
In 2009 it took in more than 10% of all digital ad revenue in the US, but by this year that figure had plunged to 3% as it was outpaced by more nimble, innovative rivals like Google and Facebook.
The company's revenue peaked in the late 2000s, but has been stagnant since the start of the current decade. Last year Yahoo posted a $4.4 billion loss as it restructured its business, including a write-down on properties like Tumblr – which it snapped up for $1 billion in 2013.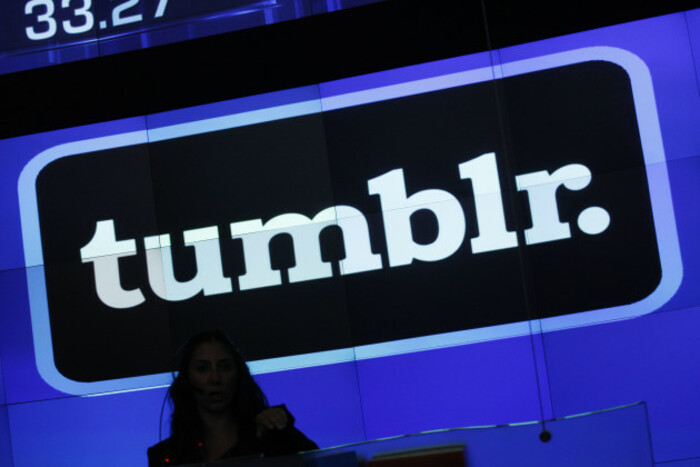 Source: AP Photo/Mark Lennihan
While the Verizon deal might not seem like a lot of money given Yahoo's once-lofty valuation, investors have consistently priced its internet assets as essentially worthless.
That was despite Mayer leading a string of acquisitions, such as the $640 million purchase of video ad platform BrightRoll in 2014.
[embed id="embed_2"]
Yahoo's Alibaba stake alone is worth over $31 billion at current prices, while a one-third share in Yahoo Japan, worth about $8 billion, will also be left out of the deal.
The sales pitch
To investors, Verizon is selling its approach as "providing a cross-screen connection for consumers, creators and advertisers".
In plain speak, that means it sees the future in being able to hook up the hundreds of millions of customers it already boasts to the ad market via popular services like Yahoo's mail and news offerings.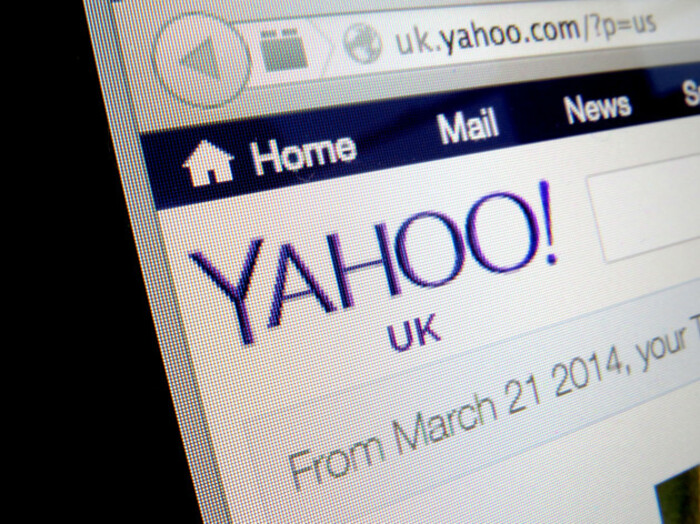 Source: Edward Smith/EMPICS Entertainment
Yahoo was a close third to Google and Facebook when it came to US users last year, while AOL was sixth in the same rankings.
There's also potential for the post-sale Yahoo to further shed costs, a process Mayer well and truly kicked off last year with a 14% cut to the company's global headcount.
Another 10% of the company's workforce was reportedly due to be shed this year, with Yahoo's Irish operations potentially in the firing line as the firm's business outside the US was expected to be first on the chopping block.
However Yahoo still employs close to 9,000 – including as many as 450 in the Republic – to add to the 4,500 working at AOL.
read more on