Hostelworld's millionaire founder has poached talent from two hot Irish startups for his new idea
Ray Nolan's e-commerce company XSellco has recently recruited senior staff from Boxever and Storyful.
THE MILLIONAIRE FOUNDER of Hostelworld, Ray Nolan, has poached some top talent from two of Ireland's leading startups for his latest company.
Nolan founded the travel website, formerly called Web Reservations International, in 1999. He sold the company ten years later for over €200 million – and in the process personally bagged around half that sum.
His latest startup, e-commerce software firm XSellco, founded in 2012, has just announced two senior employees have joined its ranks from Irish travel startup Boxever and media company Storyful.
Barry Doyle, former chief financial officer at Storyful, has moved to take up a similar role at XSellco, while Boxever's head of customer services Frank McCracken has joined to take up the position of chief commercial officer.
XSellco also announced that the former head of Salesforce in Europe, Africa and the Middle East, John Appleby, has also joined the company's board as a non-executive director.
These new hires are part of a major drive to double staff numbers at the startup, which has already grown its headcount from 6 to 40 employees since the beginning of 2015.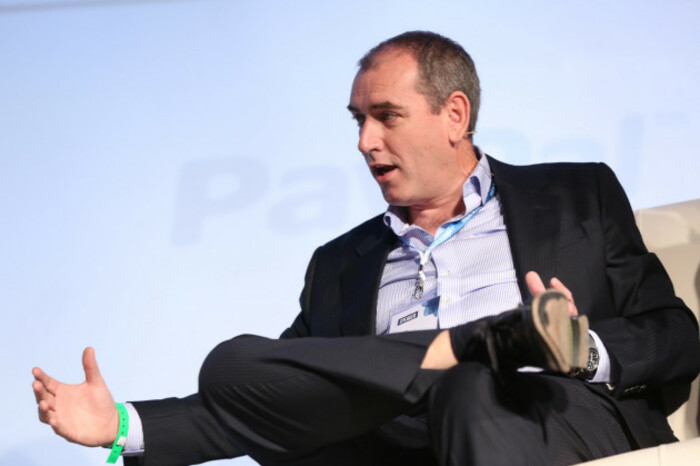 Source: AngelSummit
XSellco launched its first product in the middle of 2014 and now has three different offerings. Its products are used by companies to sell goods on their websites and on marketplaces like Amazon and eBay, and also helps users manage customer service.
The startup has over 3,000 customers in 60 countries and manages $250 million in transactions each month. Some users of the service include Littlewoods, Suzuki, Superdry, Lloyds Pharmacy and MicksGarage.
Vested interests
Since moving on from Hostelworld after the €200 million acquisition, Nolan has made a number of investments in Irish companies such as Storyful and push notification startup Openback, while also putting his money behind billion-dollar Scottish outfit Skyscanner.
He also co-founded sports application Ultimate Rugby with former Irish rugby international Brian O'Driscoll.
Earlier this year, he spoke at AngelSummit in Dublin and advised startup founders to be wary of giving away large chunks of their company to investors or their first employees in the early days.
"I've been involved in the sale of a company where we couldn't find the guy who owned a quarter point in the company and the deal nearly didn't happen," he said at the time. "Keep it tight. You can reward people other ways."
read more on