Keeping staff healthy helps also delivers a strong bottom line
Well-being initiatives are key to SMEs retaining staff.
YOGA AND KETTLEBELL classes on company time could be as beneficial for business as they are for staff health.
Research by Nutrition & Health Foundation (NHF) shows employers that encourage their staff to be healthy benefit from a more productive workforce and stand a better chance of retaining employees in the long run.
Almost 1,000 employees were surveyed as part of the study with 69% saying saying that they are more likely to stay with an employer that helps them keep a healthy lifestyle.
Speaking about the results from the survey, NHF manager Dr Muireann Cullen said employers are now making a bigger effort to support their employees' health.
"Our study shows that about half of employers are trying to facilitate healthier lifestyles for their employees. More employees have access today to health and well-being initiatives within the workplace than they did in 2014."
In 2014, Irish SMEs lost an estimated €490 million in revenue due to absenteeism caused by illness. Small Firms Association director Patricia Callan said a focus on the well-being of employees will help address this loss of revenue.
"Over 4 million days are lost in Ireland due to absenteeism by small businesses alone. As this research shows, employers of all sizes and from all sectors are doing a lot already. But employers should do more to promote these initiatives and encourage staff to get involved."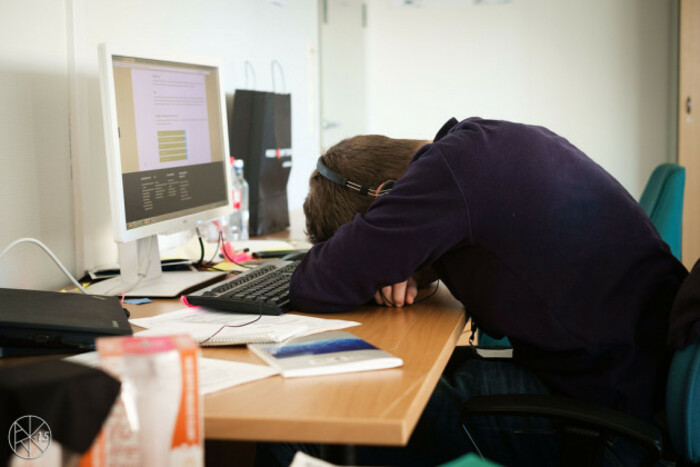 Well-being a priority for prospective hires
The importance of health initiatives for recruitment was also highlighted in the results of the NHF survey.
Over a third of employees (35%) said access to health programmes is a deciding factor when they are considering a job offer, while roughly 50% said they would consider quitting their job if their well-being is not supported.
Key results from the NHF survey:
Three quarters of employees surveyed said employers should encourage their staff to be healthier

Four out of five employees think there is a positive link between their well-being and their company's productivity

Two out of five employees say that sickness and absenteeism are a barrier to their company's productivity.
Ireland's second National Workplace Wellbeing Day takes place on 8 April.