Solutions, not problems: Changing the narrative of workplace equality
To make a real difference, and fast, campaigners want to nail down practical resolutions.
SONYA LENNON IS "pretty sick of talking about the problems" around workplace equality. The designer and entrepreneur wants to focus more on solutions.
"We all know what the problems are. Every room across the country is talking about the problems. That's enough now. Let's agree on what the problems are and agree what the solutions could be and move forward," Lennon said, after the inaugural WorkEqual Conference at the Marker Hotel on Thursday. 
That was the genesis of the conference, she said from the depths of a green velvet chair in a quiet hallway. 
The conference was set up by Dress for Success Dublin – founded by Lennon – and is an affiliate of the international non-profit Dress for Success Worldwide. The organisation raises awareness about gender inequality in the workplace. 
It included speakers from the National Women's Council of Ireland (NWCI), Construction Industry Federation (CIF), ESB, Ryanair, senators, TD's, Taoiseach Leo Varadkar and several representative bodies. 
"You can't fix this in one fell swoop. You have to chunk it out at the priority areas that you believe, based on international practice and data, can make a real difference at an accelerated pace," Lennon told Fora.
These priority areas were hashed out in afternoon break-out groups, which looked at the main issues and how they should be targeted at a policy level – with key recommendations to go forward to government. 
"Any campaign starts with awareness. If nobody is talking about the issue it's very, very hard to get a foothold with decision-makers."
This is the fourth year of the WorkEqual campaign. During the afternoon, Lennon gets word that the event's sponsor, SOLAS, will be sponsoring it for the next three years also. 
"It's taken us that long to find ourselves in a situation with a room full of 120 people of diverse backgrounds and remits, talking about this," she added.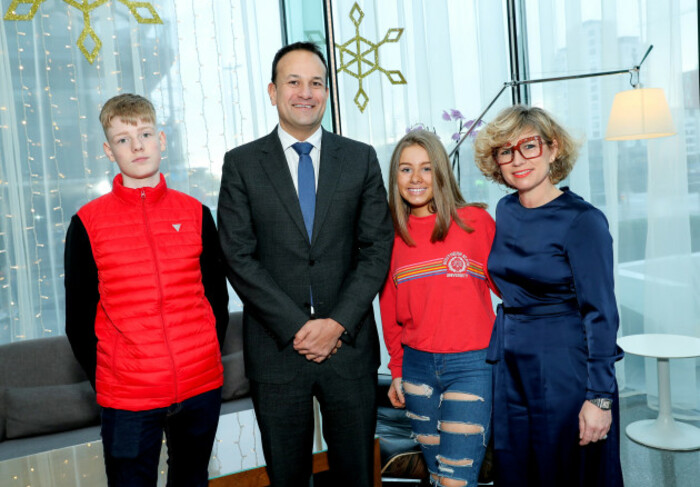 Source: MAXWELLS.DUBLIN
Beyond the money 
A recent Ibec report on the gender pay gap noted that the problem often isn't a lack of equal pay for equal work, but rather that a company has more women in lower-paid and part-time roles and more men in higher-paid roles.
It added that this indicates challenges such as why there are not more women in senior positions, why there are more women in lower-paid roles, and why do caring responsibilities traditionally fall to women. 
According to the latest Eurostat figures, Ireland's gender pay gap is 13.9%, lower than the EU average of 16.7% and down from 17% in 2007. But if we keep going at this rate, globally, it will take about a century to close. 
New upcoming legislation will make it mandatory for companies of a certain size to disclose their gender pay gap annually, why it exists and what they plan to do about it. 
According to Ibec, this is unlikely to change an imbalance in roles within companies – but it will be an important step towards "constructive debate and action at a faster pace than has occurred to date".
Back at the conference, Lennon pointed out that progress will be made by ticking off "small wins" and increasing them year by year. 
But the difficulty with the gender pay gap – just one aspect of workplace equality – is that companies can often go down before they go up and this can put some off. 
"If you have a predominantly male sector and you start inviting women to take part and the majority of those women are coming in as entry-level, you end up with way more women at a lower salary scale, so you could make your pay gap reporting look worse," Lennon said. 
"But if you can rationalize that and say, 'we want to have gender representation within our organization, and we're willing for numbers to go down before they go up, and along with that part of our strategy is to recruit into middle and senior roles', then you can start to make a difference," she added.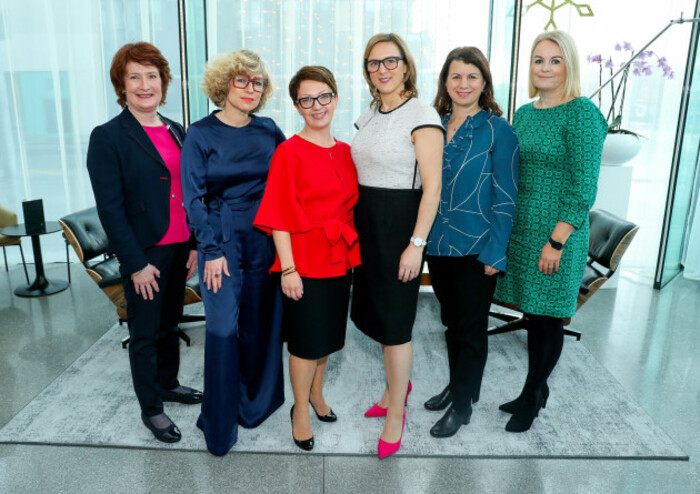 Source: MAXWELLS.DUBLIN
Problems vs solutions
The top five issues identified through the conference were tackling societal norms, flexibility in the workplace, women in leadership, the gender pay gap and a strategy for caring responsibilities. 
Earlier in the day, UK journalist Christine Armstrong spoke about how it can be difficult to balance parenting with childcare and a career – noting that flexible working can in some cases work against parents, making it a nuanced issue.  
Professor Michelle Millar, the dean of students at NUIG, took to the stage with Lennon to go through these points in finer detail. 
Millar pointed out that in feedback from the groups there was a sense of wanting flexibility for all, not just for parents and it should be a standard within the workplace. 
The predominant flow of conversation, however, was on tangible solutions. 
Attendees and facilitators called for universal childcare, to examine options around parental and paternity leave, and for a review of education to avoid historical stereotyping. They also highlighted other priorities including a review of school and work start times, unconscious bias training for educators and male teaching scholarships.
"Reading through all the recommendations, there's some that fall naturally into government policy, some of that fall into business policy, and some that fall into personal responsibility," Lennon said while speaking on stage. 
A lot of the necessary data is available, she said, and with the human input gathered from the day's discussions, she hopes to end up with "a very live document that is based on numbers and narrative".
Speaking to Fora after the event added that "it has to start with awareness".
"So what do we want to teach our kids? What do we want to teach our teachers? How do we want to care for our care workers? How do we want to make this better and more fit for purpose? How do we want our workers to feel at the end of the day when they go home to their families?"
She thinks there's a "huge amount of fear within the business sector about what this is going to mean", she said. 
"That's really part of our role as advocates to say that this government-enforced measure, which says that you have to report on all your gender data, means that it is an opportunity for you to be a better company, with better gender representation, better innovation, better decision making and better outcomes, " she said. 
"Rather than looking at it as a box-ticking exercise and an onerous duty, that's the pain in the ass, think about it as as a way to be better leaders."
Get our Daily Briefing with the morning's most important headlines for innovative Irish businesses.