'Planning is taking much longer. Onshore wind farms have taken a hammering'
That's according Bord na Móna's CEO, who says the firm is working to get locals on board.
SEMI-STATE POWER firm Bord na Móna is spending as long as two years briefing communities on wind energy projects in an effort to avoid lengthy appeals.
That's according to the organisation's CEO Mike Quinn, who admitted that the onshore wind industry has "taken a bit of a hammering" when it comes to the planning approval process.
Many wind energy projects have faced lengthy delays over the past few years, as local communities in many parts of the country have rallied against their development.
Bord na Móna has pledged to stop burning peat to generate fuel. As it increasingly looks to 'go green', it has started developing more wind farms.
In its 2016 annual report, which was published today, the organisation said that it engages in "high levels of community consultation above and beyond what is required".
Avoiding appeals
Speaking on Newstalk's Business Breakfast this morning, Quinn said that, when it is planning to build a new wind farm, the semi-state company is spending a huge amount of time getting the local community on board.
"The onshore wind industry has taken a bit of a hammering on the planning side of things, it's taking a lot longer now to get projects through planning," he said.
"A lot of them get tied up in judicial reviews and appeals, but we spend a lot of time up front talking to the communities before we go in for planning."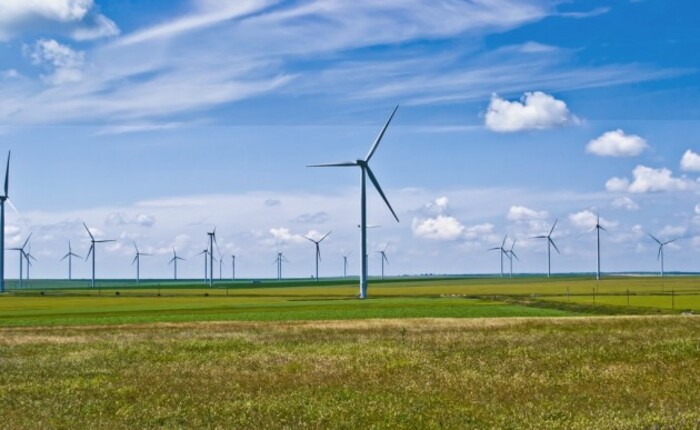 He added: "It's probably a two-year lead by the time we submit planning permission and all of the local residents are well-briefed on what we plan to develop long before we go in for planning permission.
"That's stood to us so far, we take a lot of what they say into account before we go in for planning permission. We got a large wind farm approved recently, we're another one going in later this year. We've had a good success rate today."
UK issues
Bord na Móna's annual report also showed that turnover at the semi-state fell slightly, from €433 million to €406 million, during the 12 months to the end of March 2017 when compared to the same period the year before.
Operating profits dropped from €37.5 million to just over €25 million.
The firm also revealed in its report that it took a €14 million hit in relation to its White Moss Horticulture business in the UK, which sells compost using recycled green waste mixed with peat.
The company said that it discovered "regulatory compliance issues at the company's Liverpool sites, which were not evident prior to completion of the transaction". The sites then had to be brought up to standard.
Sign up to our newsletter to receive a regular digest of Fora's top articles delivered to your inbox.