Wicklow Gaol is using virtual reality to show tourists the horrors of 19th century prison
A new VR attraction will allow visitors to 'physically and emotionally' experience life in the jail.
WICKLOW GAOL, ONE of the county's top tourist attractions, wants to create a "shocking" virtual reality attraction that thrusts visitors back in time to the horrors of 19th century prison.
Wicklow Enterprise Park, which manages and operates Wicklow Gaol, is seeking tenders for a virtual reality attraction that will let visitors experience scenes in the prison from the 1800s.
The VR experience, dubbed Gates of Hell, would "pull the visitor both physically and emotionally into a place they would not otherwise see", the tender said.
The Fáilte Ireland-funded VR project, which has a budget of €200,000, is part of the tourism body's Ireland's Ancient East campaign, which promotes the country's east coast as a tourist destination. 
According to Wicklow Enterprise Park, the project will create a seven- to 10-minute virtual reality experience in the museum for an audience of up to 20 people at a time, depicting the "harsh reality" of living conditions inside the jail.
The tender said that the completed VR experience may "be shocking for 21st century visitors" but is also intended for all age groups. 
The museum aims to have the attraction up and running by June 2019.
Tourist attraction
Wicklow Gaol held prisoners during the potato famine and the 1798 Rebellion. It was closed in 1900 but reopened as a prison to detain prisoners during the War of Independence and the Civil War before closing in 1924.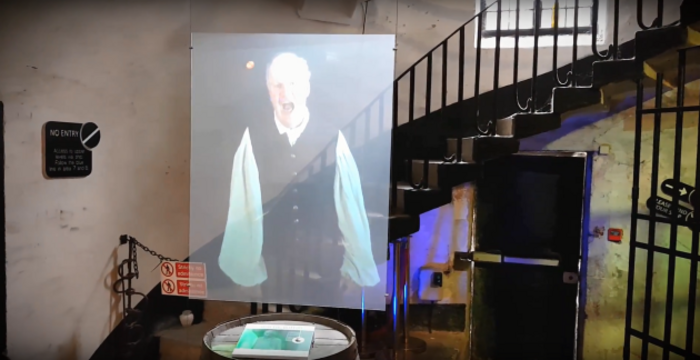 Source: YouTube/Wicklow Tourism
The jail attracts around 40,000 visitors a year. According to its operators, the split between domestic and international visitors is about half and half.
The current building on the site was constructed in the early 1840s and was renovated in the 1990s as a tourist attraction with actor guides.
It received a grant aid in 2012 from Fáilte Ireland to update the prison's audio-visual features. This included holographic projections of inmates and audio guides in various languages to appeal to more international visitors.
Sign up to our newsletter to receive a regular digest of Fora's top articles delivered to your inbox.