Meet the Frenchman who's helping WeWork take on the Irish office scene
Mathieu Proust, the boss of WeWork in Britain and Ireland, on building a community in Dublin
MATHIEU PROUST SITS back on a couch and smiles as he ponders WeWork's plans for the Irish market.   
"Dublin is booming, we are now in five locations and have announced a sixth one. I cannot comment on anything else, but we love Dublin,"  he says, reflecting on WeWork's rapid expansion in the city.
Sitting in a meeting room perched between offices on the second floor of the workspace company's Charlemont Exchange building – which hosts both startups in shared workspaces and larger enterprises in private offices – Proust's affection for the Irish market is clear. 
The Parisian is the man in charge of spearheading WeWork's expansion in Britain and Ireland, taking on the roll of general manager in the two territories late last year.
Since opening its first office at Iveagh Court last summer, the company has expanded rapidly in Dublin to have 6,000 'members' in its buildings, which is set to grow to more than 7,400 at it expands.
It has picked space up some of the prime spots in the city, including the Charlemont Exchange and the soon to be opened Central Plaza on Dame Street, the former Central Bank building. 
'Members' is the phrase Proust prefers to customers or tenants to reflect his desire that WeWork is focused on building a community, rather than just being a landlord. 
Community is word that he comes back to a lot when he sits down with Fora ahead of an event in the company's Charlemont Exchange building. 
"What we are trying to achieve is growing communities where we operate by serving our members and by serving people we don't know yet but could benefit from being (at WeWork)," he says. 
"That is how we think about it and is what makes us so different. We are not a co-working company, we are not a pure workplace company, we are a community-led company. People will come to that understanding over time and I think that is why we have a duty to be extremely humble and explain this definition." 
Wearing a T-shirt emblazoned with the "do what you love" phrase that WeWork has adopted, the genial Frenchman seems to be doing exactly that.
"The last few months have been really busy, really satisfying," he says.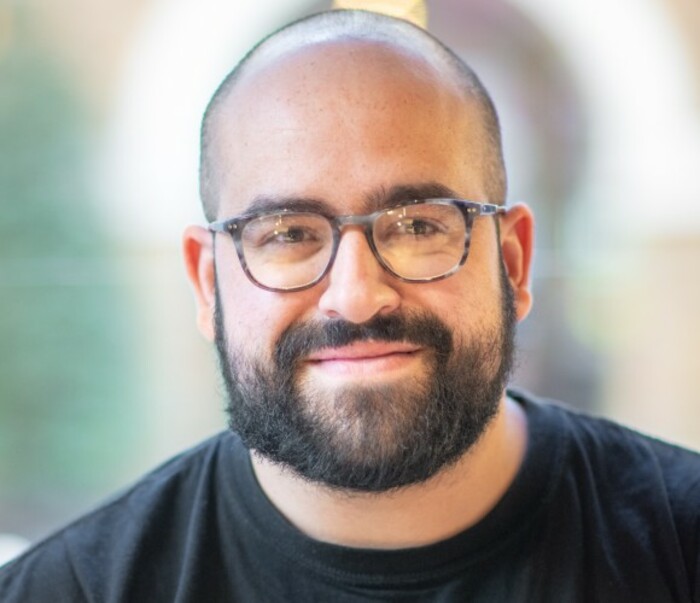 Source: WeWork
Bringing people together 
It is nine years since Adam Neumann and Miguel McKelvey began upending the traditional office market in New York by providing workspace that offered more than just square footage. 
Aside from offering flexible terms and spending a lot of time making sure the offices were more handsome that the average space, the idea was also to foster a collaborative, community-minded work environment with everything from free coffee and beer to running events. It has been a heady combination as WeWork heads towards an IPO later this year on the back of rapid global growth.
While WeWork might have started out mainly catering to startups and freelancers, it's model has also found favour among the big players – Microsoft is among the companies that has space in Dublin. 
"That is what is interesting, because you have that mix of a freelancer, a startup, an enterprise, and everybody is together, everybody gets something different out of it, right?  The enterprise usually want to drive innovation, changing culture, creativity. On the flip-side you have a freelancer who wants to work for an enterprise to grow the business," Proust says. 
WeWork has since had plenty of competition follow it into the market, but it remains one of the dominant players. He describes the bricks-and-mortar part of WeWork as its hardware. The company is hoping to do more than just be a good landlord.
"We are a global network, because it is a community it is about making people work together. We are about accelerating the productivity of our members. You take away the trouble of what it means to operate a space, you give them the service of a community," 
Aside from facilitating connections inside the building, WeWork also wants to help companies to expand internationally. 
"Tomorrow you want to launch somewhere, you ask your community manager in Dublin to organise the intros, then you fly into Stockholm and you meet everyone," he says. 
It is also has a startup incubator arm for startups, called WeWork Labs, which recently began its first programme in Dublin. 
"You are going to be in our space and we will try to accelerate the development of your product or of your growth. For us, we can help them grow, (we have a) network of coaches and mentors who can introduce (companies) to different investors in the local community. We recognise that being an early-stage company is a tough moment and requires a lot of energy and help," Proust says. 
[embed id="embed_2"]
Tech background 
Proust has personal experience of the life of a startup founder. After studying business in Paris, he worked at Microsoft before cutting out on his own – "some successful some not successful, the failures was the most interesting piece to them, they are the ones you take with you". 
With a desire to improve his English, Proust looked around for internatinal roles and moved to London to work for Uber, which was then a relatively small disruptive startup in 2014. 
By the time he moved on last year, Proust had helped grow both the ride and UberEats services in London as he rose through the ranks while Uber grew exponentially. 
A trip to a WeWork office was enough to sell Proust on his next more. 
"One of my friends was working in WeWork and told me to come see what it is. I got into the building and the energy took me.  For me it was obvious that it is the future of the way people work. Once you get in, you want to stay."
While Proust may have been based in London, he was hardly a newcomer to Ireland when he took on the role of general manager for Britain and Ireland last year. Within weeks of arriving in London he met an Irishwoman, with his partner arming him with an intimate knowledge of the market.
"I love Dublin both professionally and personally," he says. 
That knowledge could yet prove invaluable as WeWork becomes a major player in the Irish office scene.
Get our NEW Daily Briefing with the morning's most important headlines for innovative Irish businesses.