'We wondered, would we die as a town?': How Westport was regenerated
Council architect Simon Wall now wants to make the area an adventure hotspot.
WHEN IT COMES to towns on Ireland's western seaboard, Westport has the x-factor.
Despite the economic recovery, many regional towns across the country, particularly in the west, are still in decline, with shops closing and young people leaving for opportunities elsewhere.
However, Westport has largely bucked this trend. Almost 90% of its commercial units are occupied, the lowest vacancy rate in Mayo, making it the only place in the county with vacancies below the national average.
It was also one of the few western towns that saw its population grow during the recession years – albeit modestly by about 400 to just over 5,500 – and in 2012 it was even voted the best town in Ireland.
The performance is all the more remarkable after the town went through a tough period around the turn of the century: then, commercial vacancy rates were high and population growth stagnated.
Simon Wall, an architect with Mayo County Council with responsibility for Westport, said the town's development had stemmed from a single, clear plan.
Because of this, authorities were better able to work with private developers and make sure that building in the town was done in a structured way.
Retreating
"Coming up to the millennium we were wondering: would we die as a town? Towns were imploding around the country almost beyond rehabilitation," he told Fora at the annual Property Industry Ireland conference.
"We had young people leaving and emigrating. A lot of the town centre commercially (was empty). The town was losing its main resource, which is people."
He said this had been an issue from the 1960s and 1970s, with people "retreating out of the town centre to the suburbs".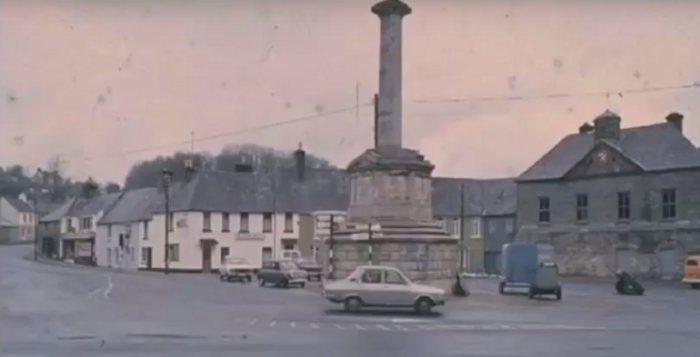 "At six in the evening, when offices were finished, the town started dying. It was dead at nighttime," he said.
"Instead of celebrating the millennium by creating a sculpture of etching the town's name on a piece of stone, we commissioned an intellectual gift for the town: a town design statement which sketched out all the future development for the next 20 to 30 years."
He added: "We used this as a harness. Because we did this, when developers came we could be proactive, as opposed to reactive, to their proposals and fit them into the town where we wanted them.
"Developers looked at our plan and fitted into that. Developers want certainty and enjoyed the plan. They don't want to be going through the planning process three times.
"We said: 'You want to invest money, OK, we want X, Y and Z', and they're happy to do that, because there's no conflict. You have to be strong with them, but if you're strong and clear they respect you.
"The Celtic Tiger came on top of us and enabled us to realise a lot of development."
Little things
Town planners also brought in a range of measures to spruce up the town.
"For example, doing colour schemes for (properties) in the town core, repairing historic windows, taking out plastic windows and putting in new ones," he said.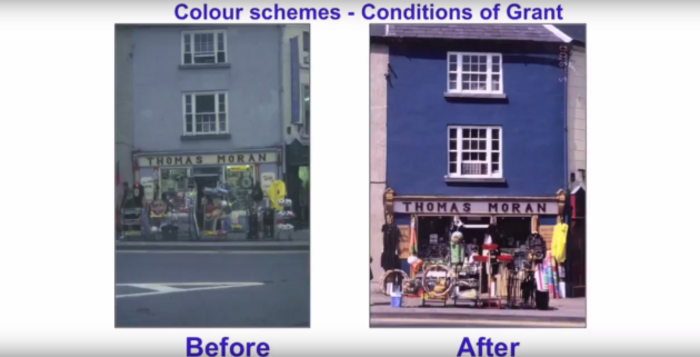 While the measures were small individually, Wall said that they made a difference when combined. There was also a concentrated effort to get more people living in the town centre.
"We were trying to counteract people driving into the suburbs in the evening and leaving the town centre dead. We put a lot of residential and commercial in the heart of the town to make it live in a 24-hour way," he said.
Wall said that Westport attracted a massive amount of investment, regenerating the town.
"On our main street now, we have a 95% commercial occupancy on the ground floor in the main street, which is pretty unheard of in a small rural Irish town. Coming up to the millennium it might have been 65%."
Development
The town has also been able to attract business, most notably US pharma firm Allergan, which employs over 1,000 people at its Westport base.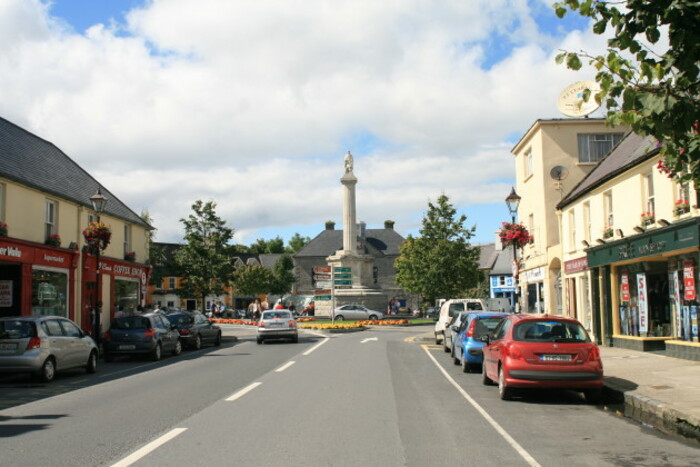 "The management of the car was a thing for us as well. We provided a lot of car parking in the backlands, and reduced it in the main street to make bigger public and social spaces. It gives a better quality of life to people," Wall said.
Westport is now working on making itself more attractive to tourists. The historic House and estate was recently sold to the family that operates the four-star Hotel Westport, who have pledged to invest €50 million in refurbishing the attraction.
As well as that the council has also put an effort into promoting the town as an adventure hotspot.
"We're trying to develop ourselves as an adventure capital. We used to do ironman races all the time, but ironman would just eat his pasta and go to bed," Wall said.
"Now domestic man comes and he brings two people with him, so it's been much better for us. We have a lot of these races in the off-peak season, when we can't fill the hotels.
"(Our hotels) used to only be full during the school holidays, but now we can fill them during the midweek. The knock-on spend is huge."
Sign up to our newsletter to receive a regular digest of Fora's top articles delivered to your inbox.