Titanic Belfast's outgoing boss has been roped in to steer the iconic Westport House
Tim Husbands will also serve as CEO of Hughes Group-owned Hotel Westport.
THE OUTGOING BOSS at Titanic Belfast has been recruited to head up Mayo's famous Westport House and the nearby Hotel Westport.
The Hughes Group, which owns the businesses, announced that Tim Husbands will take up the role of CEO in February of next year.
Brothers Cathal, Owen and Harry Hughes front the Hughes Group, which also owns Mayo-based workwear manufacturer Portwest. Harry Hughes was last week named EY Entrepreneur of the Year.
Commenting on Tim Husbands' appointment, Owen Hughes described the decision as "the beginning of an exciting new phase for Westport House and Hotel Westport".
"Tim Husbands brings vast tourism, capital project and industry experience and ability, and is the ideal person to build a leading, recognisable international brand and destination here in Westport," he said.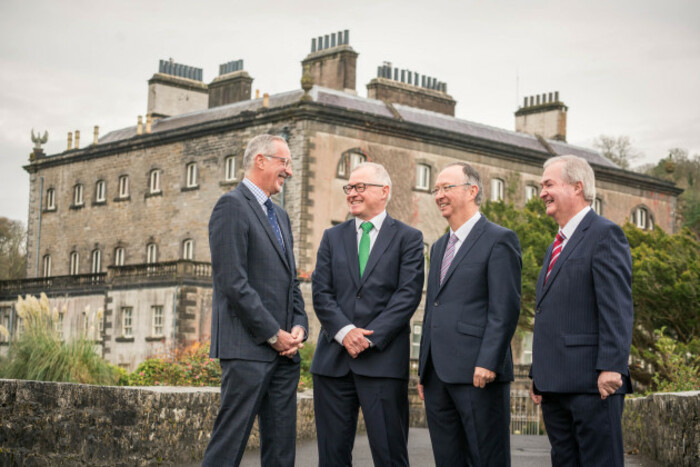 Source: Keith Heneghan
Renovation
Husbands has held the position of Titanic Belfast CEO since 2011. Under his watch, the attraction was named 'best tourist attraction in Europe' at the prestigious World Travel Awards.
His previous roles include managing director of Belfast's Waterfront Hall and the Ulster Hall.
In 2014, Husbands was recognised for his services to economic development and tourism when he was awarded an MBE from the British queen.
Earlier this year, the Hughes family bought the famous Wesyport House and estate for an undisclosed sum. Prior to the sale, the property was owned by the local Browne family for four centuries.
The Hughes hope to refurbish the house and lands and develop Westport House into a major tourist attraction. It's expected some €50 million will be pumped into the project.
When the works are completed, the Westport House resort will have a new museum, conference centre and events centre. The four-star Hotel Westport is also undergoing a refurbishment, with plans to double the size of the property.
The Hughes hope to attract one million tourists each year to Westport House and estate – an ambitious task.
While its tourism activity has grown in recent years, it only attracted just over 162,000 paying customers in 2014.
Sign up to our newsletter to receive a regular digest of Fora's top articles delivered to your inbox.
read more on