Web Summit is getting comfy in Portugal as it opens a Lisbon office
The tech events company has announced plans to hire sales and engineering staff for its Portuguese operation.
IRISH TECHNOLOGY EVENTS company Web Summit has established its first international office nearly a year after its controversial decision to move the event away from Ireland.
The company has revealed that it will be expanding its operations to Lisbon and setting up an office in the Portuguese capital, which is set to host the conference for the next three years.
Web Summit hosts numerous tech events around the world in cities such as New Orleans, Madrid and Hong Kong. Until now it has managed all those events from its Dublin headquarters.
As part of the move, the company has revealed plans to hire several staff to work out of the new office in Hub Creativo Beato, Lisbon, which is situated a short distance from the Meo Arena and the Feira Internacional de Lisboa – both venues for Web Summit 2016.
According to the company, the majority of positions available at the new Lisbon office will be engineering and sales based roles. Web Summit already employs over 150 people at its headquarters in Darty, Dublin.
'Natural home'
Speaking about the announcement, Web Summit chief executive Paddy Cosgrave said Lisbon is a "natural home" for the company's first dedicated international office.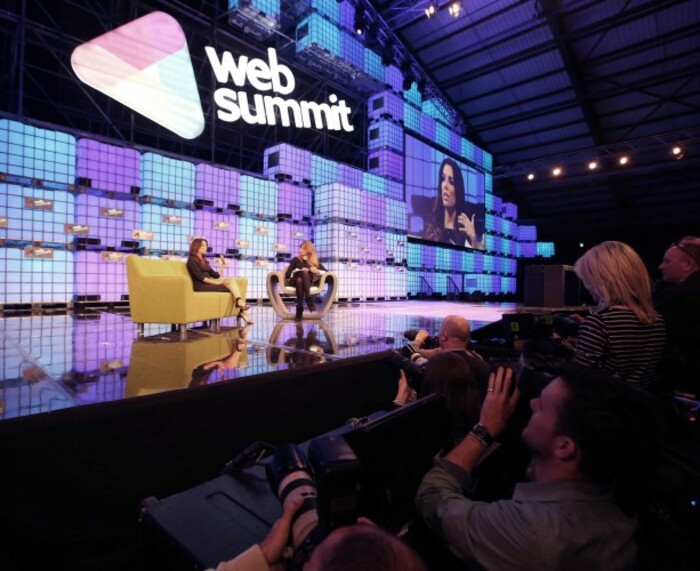 The most recent accounts for the company show that Web Summit had €2.5 million in the bank as of the end of December 2014.
The filings also showed that €1 million was owed to Web Summit by its creditors and the company had debts of just over €2.4 million at the end of the year compared to €660,000 due at the end of 2013.
Leaving Ireland
Ahead of the 2015 event last year, Cosgrave announced that Web Summit would not be hosting its flagship in Dublin this year.
[embed id="embed_2"]
After intense speculation, it was revealed that the event will be hosted in Lisbon from 2016. Portuguese media reported that the company was paid €1.3 million by the country's government to move the event to Portuguese capital.
In the aftermath of the decision to leave Dublin, email correspondence between Web Summit and the Irish government was released by the company and highlighted that Cosgrave's issues with traffic management, public transport, hotel costs and WiFi at the RDS venue were influential factors in the decision to move the event away from the Irish capital.
The company has predicted that this year's event will attract 50,000 attendees from 150 countries worldwide. Last year, the company said nearly 30,000 people attended Web Summit 2015 at the RDS.
Notable speakers lined up for this year's conference include actor Joseph Gordon-Levitt, Facebook CTO Mike Schroepfer and Tinder chief executive Sean Rad.
read more on