Wazp wants to bridge the knowledge gap in 3D printing for companies big and small
As part of our weekly Startup Spotlight series, we profile the Kerry company.
FOR KERRY STARTUP Wazp, 3D printing has a lot of promise but there are still misconceptions that need to be dispelled.
Chief executive Shane Hassett tells Fora the company is using industrial scale 3D printers to produce products for big and small clients alike but there's still some educating to be done.
"The words 3D printing start to evoke images in our customers' heads and they immediately jump to the desktop 3D printers," he says.
"The first thing we have to do with our customers is differentiate between desktop 3D printers and industrial 3D printers. We work exclusively with industrial 3D printers."
This is a major contrast, he says, as it focuses on higher quality goods that are 3D printed in an industrial setting, rather than on a small machine in someone's workshop or house.
Wazp is a digital supply chain platform for 3D printing. It connects companies with 3D printing designers and makers to collaborate on products that can be produced this way.
The origins of Wazp go back to Hassett and his co-founder Mariana Kobal's time working in Eastern Europe manufacturing goods for companies like furniture producers.
Hassett worked on the project management side of things while Kobal was a designer.
"We had an opportunity with one of our customers to explore an aspect of 3D printing where it meant that we had to go beyond the typical prototyping logic for 3D printing and do some small batch production," Hassett says.
Once the project was completed, Hassett and Kobal had their light bulb moment and figured they could do more with 3D printing and the companies that could benefit from it.
The duo decided they would do so in Ireland. They returned in 2014 and ultimately joined Enterprise Ireland's New Frontiers programme in Tralee to hash out the idea and get investor-ready.
"At the start of 2015, we got our first investment, we got €250,000 to go and explore what types of technology were most suitable for volume 3D printing, which was going to be our focus."
Pivoting
Wazp first flirted with the idea of creating a business-to-consumer model for a 3D printing.
It ran a Kickstarter crowdfunding campaign for 3D printed-jewellery. It raised more than €20,000 and while that looked promising on the surface, there were still many challenges within the consumer space.
"We were able to sell quite a lot of stuff but the marketing cost was quite prohibitive at the same time. We had to put some sales people out on the road, dealing with boutiques."
That fuelled the pivot to business-to-business by targeting big name brands with its design expertise and making 3D printing capabilities available for startups.
One of its first big breaks came from Ikea. The Swedish home wear giant worked with the Kerry startup on a decorative ornament shaped like a hand.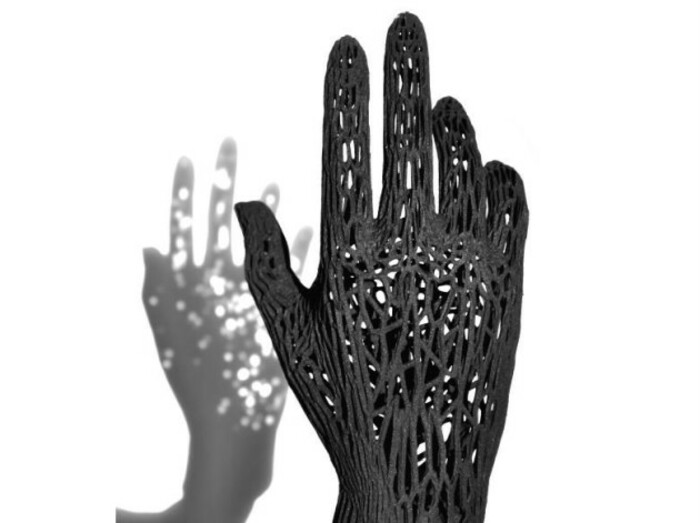 Source: Wazp
"Originally they wanted to do it in ceramic but it kept breaking and they asked us if we could 3D print it. That was one of our first big steps into volume production using 3D printing. We delivered that into 50% of their stores around the world."
Producing 160,000 units, Hassett says that the deal "opened up a lot of doors for us".
It's now working with 20 large enterprise clients. One recent deal is with Japanese electronics maker Wacom to design protective covers for its hardware products.
"Our biggest production area at the moment is engineering components followed by consumer products like decorative items. Then in third place we have consumer electronics."
The other area that Hassett sees a lot of potential in is eye-wear.
"3D printing has a lot to offer the eye-wear industry because of the inefficiencies in the existing processes.
"The pricing from 3D printing's point is right on target, even better in many cases than what they would have expected. Quality is something that can be achieved and the design flexibility is there as well to be taken advantage of."
Startups
Names like Ikea are a "real win for 3D printing", Hassett says, but Wazp is still trying to balance its business between big names and startups and small and medium businesses.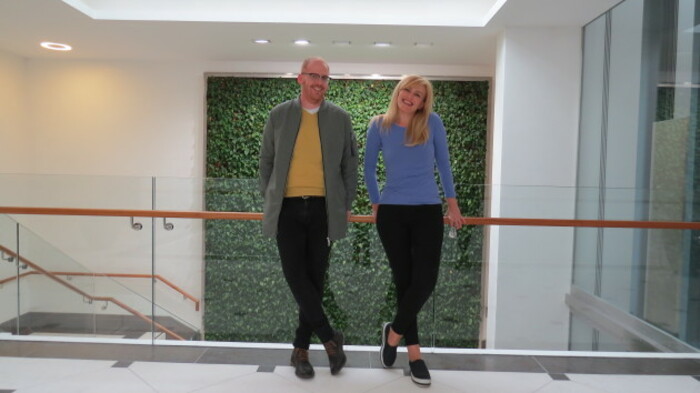 Source: Wazp
He says he wants Wazp to provide SMEs and startups with the same cost advantages that larger companies get from 3D printing.
Central to this is making 3D printing more affordable and accessible for smaller players and that involves dispelling some of those myths mentioned earlier.
Wazp owns one 3D printer for carrying out prototyping but doesn't own any machines for mass producing, instead that function is outsourced to various facilities around Europe.
"Distributing the factories over that sort of a network allows us to deliver smaller batches to our customers so we can produce faster."
Earlier this year Wazp raised €2 million in funding with investors that include former Glanbia managing director John Moloney.
"The main focus of the investment is all about resources for us. We are employing a large number of people to help us," he says.
Wazp plans to grow its team of 15 to 25 by the end of the year, hiring more sales people to target big brands and bringing more of its tech development into the company.
"Now we're putting in place a fully in-house technology team, full stack developers in-house as well to take full control of that development."
Get our NEW Daily Briefing with the morning's most important headlines for innovative Irish businesses.