A €280m Saudi-backed development could make Waterford 'Ireland's top regional city'
The Fawaz Alhokair Group is reportedly planning to develop 100,000 sq m under the deal.
A SAUDI ARABIAN investment group is believed to have committed to two developments in Waterford City that will cost nearly €300 million.
The Fawaz Alhokair Group, which is reportedly in talks with Waterford County Council about the deal, has a portfolio of shopping centre and hotel developments in the Middle East, North Africa and Europe, according to its website.
Speaking to Fora, Fine Gael councillor John Cummins said the group has "been lined up to invest" and agreed to spend around €280 million to develop two sites in Waterford.
One of the sites will be used for a new shopping centre on Michael Street, while another area on North Quays will become a mixed-use development under the plan. The deal was first reported locally by the Waterford News & Star.
"It's a once-in-a century opportunity. This is not just a shopping centre, it will bring more office space, hotel rooms, conference capacity, tourism facilities and housing to Waterford," Cummins said.
"It's a game-changing development because it will put Waterford at the top of the pecking order for regional cities now. We haven't been top for quite some time and would be the first to acknowledge we're a bit behind the likes of Limerick and Cork."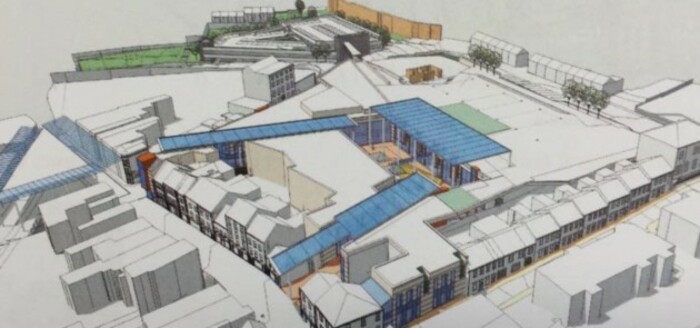 The developments are expected to see a 10,000 sq m shopping mall built on the Michael Street site, while the 90,000 sq m North Wall Quay development is expected to include 30,000 sq m of both offices and accommodation, as well as offices, and hotel and convention space.
State bad bank Nama owns the Michael Street site, while both the council and Waterford Port own parts of the North Quays.
An Bord Pleanála previously gave planning approval for the retail development on Michael Street to Wexford firm Newgate Development, but no plans have been cleared for the site at North Quays.
Thursday meeting
Cummins said county councillors will meet on Thursday again to discuss the deal.
"I expect on Thursday the councillors will give Waterford County Council chief executive Michael Walsh approval to go to the contract stage with the group."

Source: Cllr. John Cummins
He added that the Irish government needs to use the private investment as impetus to upgrade infrastructure in the city and county.
"It's going to take up to €60 million of infrastructural development from central government to deliver what's needed now that all this private investment has come into Waterford. We need a new pedestrian and motorised links in the city and an upgraded transport hub."
Both Nama and Waterford County Council would not comment when asked about the reported agreement. The Fawaz Alhokair Group could not be reached for comment.