A €280m Saudi-backed plan to regenerate Waterford's North Quays has been cleared
Objections against the new shopping centre, office blocks and 300 apartments have been withdrawn.
A €280 MILLION plan to redevelop Waterford City's 'North Quays' precinct has the go-ahead after objections to the project were withdrawn.
Plans for the Waterford project surfaced last year when the Fawaz Alhokair Group, a Saudi Arabian retail and hotel conglomerate, made a preliminary agreement with the local council to fund a large part of the project to the tune of €280 million.
The Middle Eastern group's commitment to the development was dependent on State funding being committed to upgrade aspects of the city's infrastructure.
The project cleared this hurdle when it was confirmed that, as part of the Ireland 2040 project, Waterford City and County Council will receive the €60 million required for the transport hub and pedestrian elements of the development.
However, two locals stalled the project to redevelop the regional city through objections to An Bord Pleanála.
One complainant said that the redevelopment plans cater predominately for businesses and not the people of Waterford. Another objection claimed that the plans would include construction on the appellant's land outside the North Quays strategic development zone.
An oral hearing to run the rule over the appeals was due to take place in Waterford City today, but the objectors have withdrawn their submissions.
A spokesman for An Bord Pleanála confirmed that the oral hearing is now a formality and the project now has the all-clear to proceed.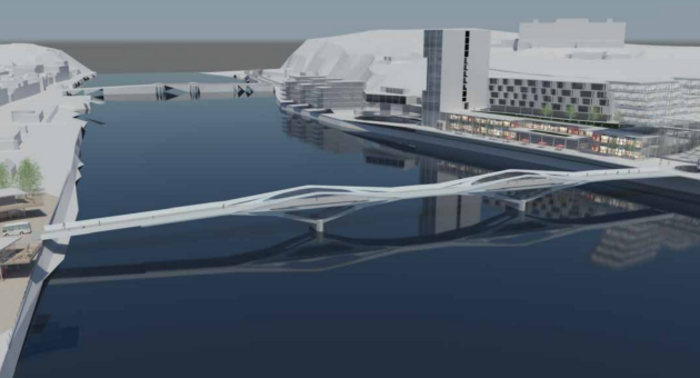 Background
Fine Gael councillor John Cummins said the all-clear status for the project shows that "Waterford is open for business".
"This will be the catalyst for the future growth and prosperity of Waterford and the South East region. It will enable Waterford to develop a critical mass which will allow us to compete with our peer cities of Cork, Limerick and Galway."
The development is expected to support 1,200 jobs during the construction phase and more than 3,500 permanent jobs upon completion.
The developments include 40,000 sq m of retail space, one-quarter of which will be made up of the new shopping complex on Michael Street.
A mix of offices and 300 apartment units, as well as a hotel and convention space, are proposed for the 90,000 sq m North Quays site.
Sign up to our newsletter to receive a regular digest of Fora's top articles delivered to your inbox.