A Dublin voice tech startup is ready to cash in on Google and Amazon's shortcomings
As part of our weekly Startup Spotlight series, we profile Voysis.
IT'S ONE OF the biggest races going on in tech right now, and Irish startup Voysis thinks Google, Amazon and Apple are missing a trick.
The industry giants are pumping millions of dollars into voice recognition technology – a market predicted to be a worth more than $18 billion by 2023.
Amazon has set up a $100 million venture capital fund to invest in startups that will help develop Alexa, its digital personal assistant that accepts voice commands to perform tasks like setting alarms and adjusting smart thermostats.
Google has also been betting heavily on voice tech as the next big trend, but they're all just skimming the surface of a massive opportunity, according to Voysis co-founder Peter Cahill.
"I think with Alexa, Google Home and Apple's Siri right now, they can do a few basic things right now, but they're being sold as something that's much more general than that," he tells Fora.
"You can ask any of them what's the time and the weather, but if you're ever asking them something that's more complex they fall over. If you say to them 'I'm looking to buy a 4K TV for around €600′ you will not get meaningful results. At most you might get a web search.
"They're not doing any one thing particularly well, so they're doing an OK job of a broad range of stuff."
Set up five years ago, Voysis specialises in developing voice recognition tools for smaller businesses – Cahill sums it up as "the Alexa for everyone else".
Voysis largely makes its money by making voice recognition solutions for other companies, but Cahill says due to confidentiality agreements they are not in a position to name any clients.
"We're for anyone who wants the equivalent of an Alexa that knows their product and their brand and (voice recognition tools) are relevant for their users and customers – we enable them."
"There is quite a lot of technology required to power these systems, and it's generally not the type of thing that some company can hire a couple of engineers to build internally."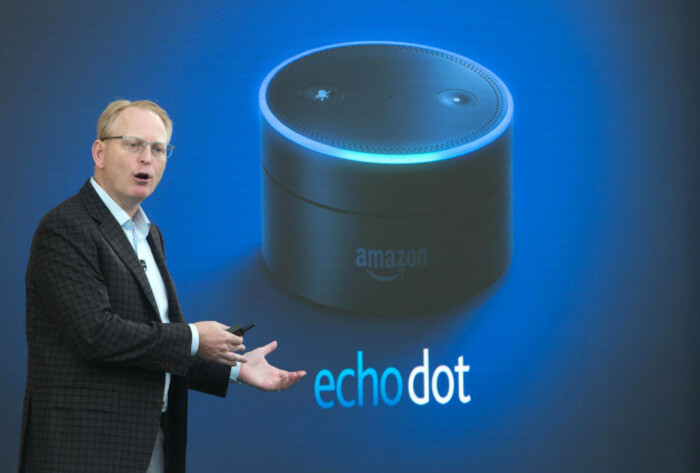 Source: David Parry/PA Images
No overnight success
Although the business was founded only a few years ago, Cahill says it has been a 15-year process to get to this point.
He has been working in voice technology since his undergrad days in college, after which he completed a PhD in the field and then took up a lecturer's post in University College Dublin for three years.
"15 years ago, voice tech didn't work nearly as well as it does today and there was a genuine question if it was even possible.
"It's only recently we've gotten to a level where we can include it in consumer products. Now the number of people investigating it has exploded and there are more job opportunities. It's the opposite of what it was 10 years ago."
Since 2012, Cahill has been focused on Voysis, which he co-founded Noel Ruane – the initial seed investor in the startup and a partner at venture capital firm Polaris Partners.
Voysis, which is headquartered in Dublin's 'Silicon docks' with a Boston office, has been rapidly expanding over the course of this year and opened a new outpost in Edinburgh last month to get access to the city's skilled graduates.
"I would say that, for this space, there is better talent in Europe than there is in the US. The US is better from a commercial point of view, but historically language has been a much bigger challenge in Europe because there are so many.
"The side effect of that is that the EU has allocated significant budgets to research in language technologies, and the knock-on effect of that is many universities in Europe work on aspects of speech technology."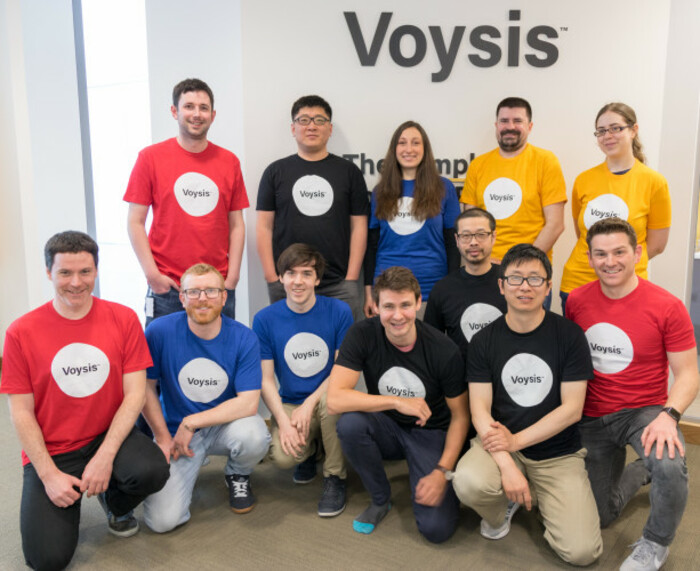 Source: Voysis
The company currently has 30 employees on its books and has tempted some high-profile names to join its ranks.
One of its recent hires was Ian Hodson, the former head of the Google text-to-speech team that built voice recognition tools for apps such as Google Assistant and Google Maps.
[embed id="embed_2"]
Cahill says that the plan is to hire up to 10 people for the company's Scottish operation and bring overall staff numbers close to the 50-person mark during the next 12 months.
Main focus
Earlier this year, Voysis raised a healthy $8 million series A round of investment to help it bankroll its current hiring drive and also launch a new e-commerce product, which will soon be released.
"It's designed so that any e-commerce company can automatically have an Alexa for them which knows their products in terms of names, so when customers go to their website or app they can describe what they're looking for," says Cahill.
"After e-commerce we will look at other verticals as well, but we're not trying to do everything for everyone."
The significant series A raise has put the startup in a "very strong position" and means the company isn't on the hunt for more venture capital investment, he adds.
"The decision about raising more funding will be driven by how quickly we want to grow the team. We've had an incredible amount of VC interest especially since the round.
"At least one VC reaches out daily; reasonably high-profile ones. There is enough appetite if we came up with a plan to raise a big round. I don't want to sound arrogant but we could raise it quite quickly."
This article is part of a weekly series featuring Ireland's most promising startups. If you would like to see your company featured email news@fora.ie.
read more on