From bikes to roast duck: The Irish businesses jumping at an incoming EU-Vietnam trade deal
Some see the agreement as a beacon of hope amid Brexit and the US-China trade war.
PORK, ALCOHOL AND cheese are some of the things that Irish exporters ship to Vietnam.
That's according to Doyle Shipping Group, which has already seen a pick up in the volume of these exports since the EU-Vietnam Free Trade Agreement was signed back in June. 
The deal between the two jurisdictions has yet to be ratified, but Ciaran McCann, Doyle Shipping's chief Asia representative, tells Fora that customers are already planning to ship more containers of goods next year.
"If you look at what is going on with Brexit and the US and China, this (free trade deal) is kind of a beacon of hope," McCann says. 
The Dublin-based company has been operating between Ireland and Asia since the late 1990s. It established an office in Vietnam's Ho Chi Minh city in February of this year.
Vietnam currently accounts for a small slice of Ireland's exports. Enterprise Ireland estimates that its clients exported €28.9 million worth of goods to Vietnam in 2018.
To put it into perspective, the entire Asia-Pacific region accounted for 9% of last year's total €23.8 billion exports and Ireland's largest trading partner, the UK, received a third of Irish exports worth €7.9 billion.
But with a population of almost 100 million people and a GDP growth rate of 6.9%, others like McCann see Vietnam's potential.
What exactly is the deal?
Described by the European Union as the "most ambitious free-trade deal ever concluded with a developing country", the EU-Vietnam Free Trade Agreement will see tariff reductions on 99% of goods between the two regions, provided it is ratified on both sides.
These tariffs will be reduced over a 10-year period, and other goods – including agricultural products – will be limited by quotas.
The deal is big for Vietnam, with the EU being its fourth largest trading partner, accounting for $42.5 billion worth of goods and services last year.
The Vietnamese government expects the incoming deal to boost exports to the European trade bloc by 20%, while Brussels expects exports to Vietnam to rise by over 15%. 
The agreement still needs to be approved by the European Parliament and member states before it is put in place, and according to a Reuters report, it is not a done deal as some lawmakers are unhappy with Vietnam's human rights record.
Rights organisations have also opposed the agreement, saying the EU shouldn't have signed it without the one-party communist state taking measures to improve its record.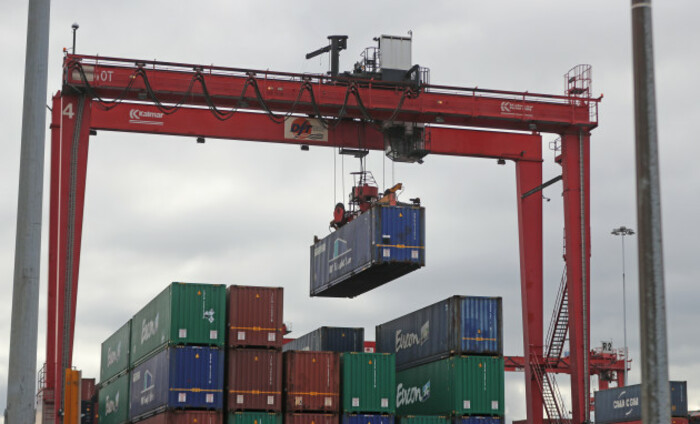 Source: Niall Carson
Who's likely to gain? 
Irish agri giants like Kerry Group and Lakeland Dairies already have established trade relationships with Vietnam – though pundits say the market is just a small drop in the ocean compared to core Asian markets like Thailand and China.
Glanbia exports Avonmore ultra-heat treated milk, cream and cheese to Vietnam, and a spokeswoman for the company tells Fora it "welcomes trade agreements that improve access to overseas markets for our products".
She says that though Vietnam is currently a "small part of our overall market reach", the company does see "good growth potential in this country of over 95 million consumers".
Kevin Ryan, director of Enterprise Ireland's Southeast Asia unit, tells Fora the deal could be a "game-changer" for many Irish businesses, particularly those that are already trying to compete on Vietnamese shop shelves.
"It's very hard to compete when you have a tariff versus a local supplier or a local product," he explains.
Ryan says tariffs currently range from a 10% to 50% increase on products, depending on the good or service, and their elimination will give Irish companies "a level playing field".
He also points out that the aviation and telecommunications industries could do well from the deal, as well as Irish universities, with foreign students considered exports under trade agreements.
"The likes of UCD, Royal College of Surgeons, NUIG and so on (will benefit) … international students coming to Ireland to learn in third-level colleges and to train, are considered an export and that's a big part of the revenues created in this region," Ryan says.
He says Enterprise Ireland is setting up an office in Ho Chi Minh over the coming months where two staff members will "provide resources on the ground".
Competitive edge
For Kerry-based farm machinery company Dairymaster, the EU-Vietnam deal could be of "huge benefit".
Key account manager for Vietnam, Asako Caplice, says the company first looked at the Vietnamese market in 2017 and is currently installing its first milking parlour system for dairy company Dalat Milk as part of a €1 million deal.
Caplice says Dairymaster was attracted to Vietnam because "dairy consumption is massive and growing" in the country and the Hanoi government is placing an emphasis on expanding its agricultural sector.
She says the free-trade agreement will benefit the family-run company that employs 350 people and which competes with Australian and New Zealand companies in the region.
Jack O'Sullivan, Irish founder of Vietnam-based Base Bicycles – which makes electric bikes engineered to adapt to different surfaces – says the trade deal could knock hundreds of euro off the price of a bike for its European customers.
"Most of our sales will be coming from Germany, the Netherlands and Belgium," he says. 
"If you are producing a bike in China, you are paying an 80% tariff. In Vietnam, it's just 2% so you are saving €800 on a bike," he explains.
O'Sullivan had originally been looking to China for the production of his electric bikes, but after conducting some market research, realised it would be more cost effective to produce in Vietnam.
After two years of negotiations, he struck a deal with a factory to make the bikes and says that within a few days of the free-trade agreement being signed in June, he had offers from several investors interested in backing Base Bicycles. The first fleet of bikes will be ready in six weeks' time.
O'Sullivan says the company is now close to finishing a €400,000 funding round and plans to set up an office in Dublin and a factory in Vietnam.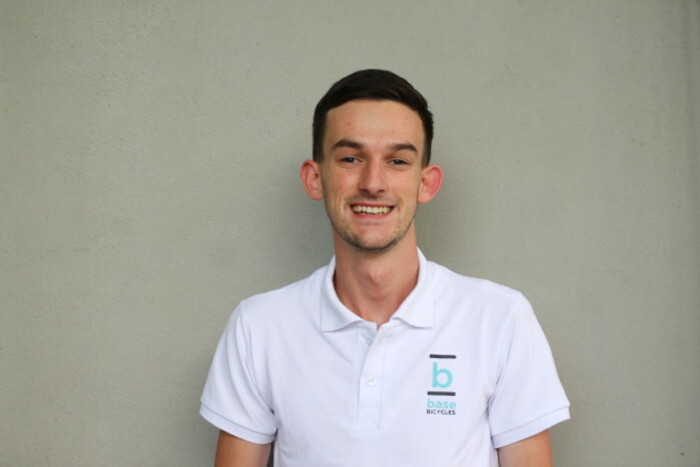 Barry Cullen, head of sales at duck producer Silver Hill Foods,  says the company sells its  product to 150 high-end hotels and restaurants throughout Singapore and intends to enter Vietnam.
For Cullen, access to a market is normally the company's "biggest challenge" and the trade deal means it will be easier to enter in the second quarter of 2020.
"We are fully integrated so we breed the ducks, hatch the eggs, cull the ducks on our farms, process them here in Emyvale (Co Monaghan) and then we ship them to about 25 countries around the world," Cullen explains.
"With any of these (Southeast Asian countries) you are building up an internal awareness. A lot of Chinese or Asian tourists will go to London Chinatown visiting and when they go there they go for the roast duck. We do 98-99% of that," he says.
Cullen says that because Silver Hill Foods already supplies well-known hotel brands like Hilton and Conrad, the company has been getting queries from some Vietnamese restaurants and there is a "ready-made market".
Get our Daily Briefing with the morning's most important headlines for innovative Irish businesses.