'In our reception we have a fairly large pufferfish made out of 100% recyclable items'
The CEO of Cool Planet Experience talks Al Gore, ski-lifts and her busy diary.
VICKY BROWN MIGHT be busy, but that doesn't mean she would let anyone else organise her diary. 
The chief executive of Cool Planet Experience – a climate change-centred tourist centre based in Powerscourt Gardens in Wicklow – has kept a keen eye on her schedule as she has plotted the growth of the new company. 
Just over a year since it opened, Cool Planet Experience is already eyeing opportunities in roll out to the UK, Dubai and France. 
The tourist attraction employs 14 full and part time staff. It also works with companies to reduce their carbon footprint and is expanding with a national outreach education programme. 
In our weekly question-and-answer series, we spoke to Brown about working from a ski-lift and losing to her kids in tennis. 
Here's what she had to say: 
What advice would you give to your teenage self?
Enjoy it, don't rush to do the next grown-up thing.
As you get older you realise what a short time it is – how you have so much freedom, lack of responsibility, abundant choices and more importantly, lots of fun that will go unmatched. School exams don't define the rest of your life. 
What's the biggest risk you've ever taken?
My husband and I both bought our house having never seen it together. We spent five minutes in it, each of us. 
What hobbies do you pursue when you're out of office?
I play a lot of tennis; all my family do. My kids are now at the stage where we can play together – I used to pretend to lose to them, now I really do lose to them.
I read a lot; I love reading novels and biographies too. I love exploring other people's lives.
Who is your business hero?
Would you call Al Gore a business hero? I really believe what he's been doing over the past 40 years, in terms of pushing the climate agenda is not only incredible but his tenacity is second to none.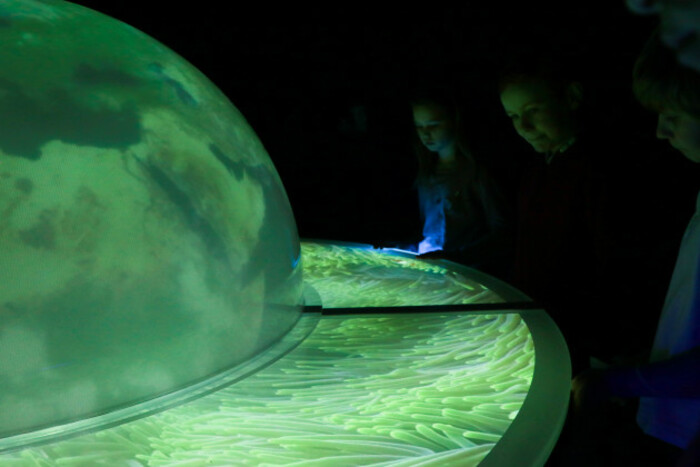 Source: Cool Planet
What's the weirdest place you have used as a work desk?
Just before we opened, I found myself going up a ski lift in the Pyrenees and with one trembling cold hand trying to respond to a text message – something that did need a response pretty quickly. 
Is there a task you would never delegate to anyone?
I could never imagine giving someone my diary to manage. I have to keep doing that myself; maybe I'm a control freak but I like to know and plan my work world as well as the rest of my life.
What bad work habit have you had to kick?
I haven't kicked it, but I would like to try and cut off looking at my work emails very late at night and first thing in the morning before I get out of bed. It's not a good habit for anyone.
It is something I'm trying to be a little more mindful of. (Not just) for myself but also for my team, so they don't feel under pressure because I'm sending an email at 9 or 10 at night that they should be on their email. 
What's the oddest item in your office / workplace?
In our Cool Planet reception we have a fairly large puffer fish made out of 100% recyclable items that students in IADT Dun Laoghaire made and donated to us. 
What do you see as being the biggest challenge for your business?
Getting the right people and keeping them on your team.
I feel I have a great team in place right now. It took a while to get that team in place and have the right mix of expertise, passion, experience and personality. 
Get our Daily Briefing with the morning's most important headlines for innovative Irish businesses.