This Cork startup wants to take the clipboard and paperwork out of political canvassing
As part of our weekly Startup Spotlight series, we profile Vconnecta.
MOST PEOPLE'S FINAL-YEAR college projects are only a means to an end, but Brendan Finucane's proved to be the beginning of his company.
For his business information studies course at University College Cork, he needed a project idea – and the light-bulb moment came while he was canvassing during the 2011 general election campaign.
Finucane's concept would eventually become Vconnecta – a startup that cuts out the paperwork-and-clipboard approach to canvassing and gauging what voters think.
That was seven years ago, when tech was only beginning to become a part of political campaigns and the likes of the recent Cambridge Analytica-Facebook scandal were the stuff of fiction.
However, Finucane says his startup is virtually the polar opposite of the controversial UK-based firm at the centre of the huge data breach.
"Instead of what we've heard of the Cambridge Analytica stuff where it's pushing information down to voters, this is all about listening to the grassroots and feeding information up. It's almost a reversal."
The company launched its first app, called Ecanvasser, in 2014, just in time for the Irish local elections. Since then, many tweaks have been made to the application, but the basic premise of cutting the paperwork out of canvassing is the same.
Vconnecta has also released another similar product called Voxcitio, an app that can be used to track public engagement on one-off state projects like smart city schemes.
Finucane says the apps can help canvassers log the vast quantities of data that is fed back from the doorsteps.
Voters' profiles can be updated in the app as canvassers go door to door, issues raised can be logged to help identify problems in an area and talking points can be fed back to canvassers to keep them 'on message'.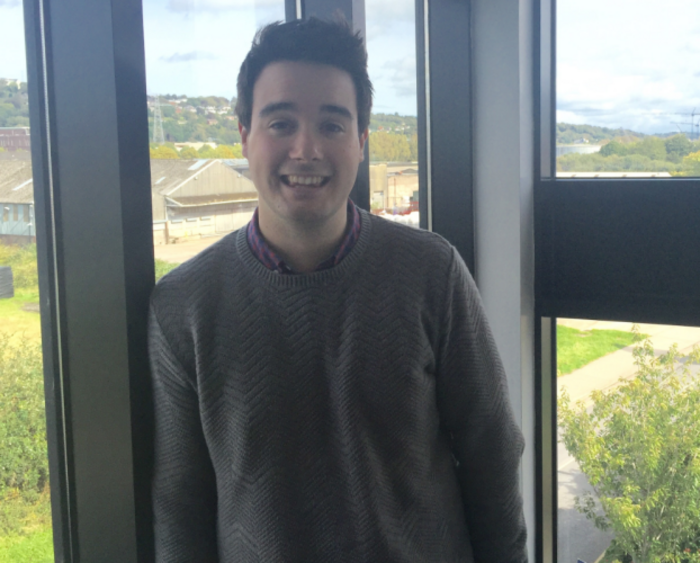 Source: Vconnecta
Over the past two years, Finucane says his company has been building new tools that help political parties store and make sense of the data they collect through person-to-person canvassing.
One of these products is called 'Leader' and gives political campaign managers a bird's-eye view of the progress of national campaigns down to what streets have been canvassed and the way are voters leaning.
The apps developed by the company work on both iOS and Android devices, with users paying a monthly fee of between €49 and €299 for each campaign depending on how many voter profiles they want to log in the system.
Inroads
Although the Cork-based company started in the Irish market, Finucane says there are limited opportunities to make further inroads in the Republic.
He says that's due to the infrastructure needs of Irish political parties and the fact that they still run relatively low-tech campaigns.
"There would be a digital element here to political parties, but not the technology focus in Ireland. It's quite unusual.
"Outside of Ireland you would have a head of digital, a head of data analytics, a data science team and a chief technology officer. It's a very different people infrastructure.
"When we did tailor the product to Ireland, we essentially made it unusable for the rest of the world. So I don't think we could be in a position to do that again."
With Irish expansion off the table, Vconnecta has focused on making inroads with political organisations, predominantly in mainland Europe and the US.
The company has run 2,000 campaigns for US political canvassers at local and state level over the past 18 months, with 200 on the go at the moment.
Finucane's 14-person firm has also helped manage campaigns for numerous parties at European level in countries such as the Netherlands, Austria, Poland and Slovakia through the Alliance of Liberal Democrats of Europe.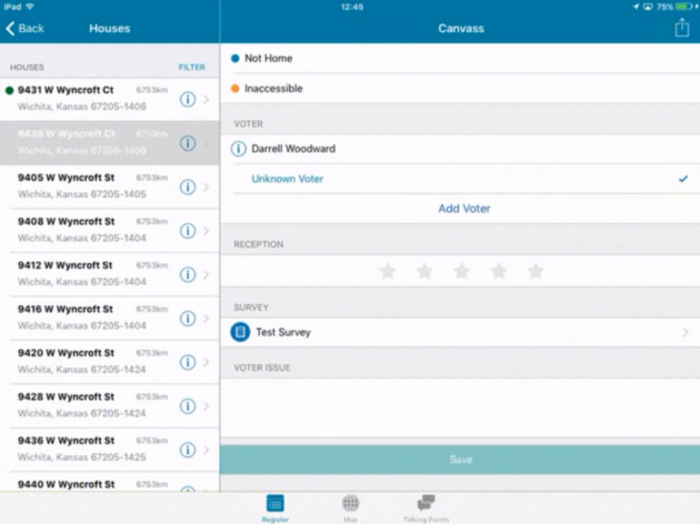 Source: Vconnecta
Future
To date, Vconnecta has raised over €1.5 million in funding to bankroll the development of its apps and tweaks that need to be made. Some of that funding also went towards building out the startup's sales division in early 2017.
Finucane says the company has opted to raise small amounts of cash, as opposed to one-off lump sums, to keep the startup on the straight and narrow.
"The way we raise, we don't do one large round, we break it up so the milestones are quite achievable. I wouldn't say it allows us to be frugal, but it makes us careful so we don't get bad habits of spending money on mad things."
Finucane adds that his company has enough funding to bring it to break-even point and that one of its next aims is to establish a physical presence in mainland Europe.
He says most of his startup's competitors are US-based and if Vconnecta has a beachhead closer to the heart of Europe, it could be a big competitive edge.
"We're seeing it as a growth opportunity particularly in the likes of Germany and Scandavian countries, so we want to build on what we've done there."
However, Finucane's biggest goal is to make progress in developing countries on the back of a deal his firm recently struck in India.
At the start of the month, Vconnecta announced it had penned an agreement with a large political party in the world's second most populous nation, although the identity of the group has not been disclosed.
Finucane says he wants to use the experience from this deal to help his firm scope out how to move into other developing nations.
"With the type of work we've done for the Indian party and seeing how they're using the product, it allows us to push into more less developed countries, so we're focusing on South America as a new market now."
Sign up to our newsletter to receive a regular digest of Fora's top articles delivered to your inbox.