Why Covid-19 will force VCs to 'reassess the fundamentals' in the flow of investor cash
The economic shocks will also raise questions around who funds the funders.
THE COVID-19 PANDEMIC has rocked every corner of the business world and startups and venture capital firms are bracing for the trove of capital to be dialled back.
Investor Brian Caulfield, of venture capital firm Draper Esprit, told Fora that it's "highly probable" that startups are about to face into a funding winter, impacting both VC and angel investments.
"You have VCs reassessing the fundamentals of businesses because there are a lot of businesses that are going to be very badly impacted by coronavirus and are therefore much less attractive investments than they used to be," Caulfield said.
This can affect not just the number of new startups getting funding but also the volume of cash available for follow on rounds.
There have already been anecdotal tales of startups seeing their investment offers or term sheets from VCs pulled over the last few weeks since the coronavirus outbreak entered these critical stages.
These decisions are driven by several factors for venture capitalists. Venture capital funds are under pressure from their limited partners – entities like pension funds, corporations and wealthy individuals – that put their money into these investment pots in the first place.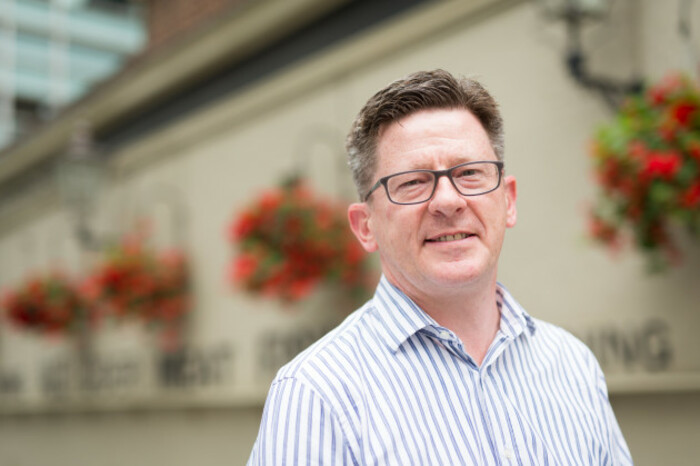 Source: Paul Clarke
VCs might not necessarily be able to get committed funds from these limited partners, or LPs, in one tranche. With this swift and severe economic turn, LPs will be clutching their purse strings much tighter.
"(They're) essentially saying to VCs, look, we don't want to see you drawing down capital because we don't have the cash," Caulfield said.
This leaves VCs having to quickly re-evaluate deals that were on the table.
Suddenly, the promising tech startup that pitched for investment last month doesn't look very appealing anymore – and the harsh reality for startups is that when a VC pulls a term sheet, there isn't much recourse that they can take.
"I think it's naive to think that (a VC) would go through with a term sheet that no longer made sense, just because of the reputational issues," Caulfield said. "Remember that the VCs have a fiduciary responsibility to their investors as well; they're investing other people's money.
"I don't think LPs would look to kindly at all on a VC who was proceeding with deals that were clearly no longer in the interest of their investors," he said.
As a result of these extraordinary global circumstances, Caulfield expects that venture capital investors will slow down their investment pace.
Guarded approach
Sarah-Jane Larkin, director-general of the Irish Venture Capital Association (IVCA), said that startups will find it harder to raise capital in this new environment and the transaction volume will go down.
"It will probably take longer to raise finance so you might want to think about starting earlier. There will be a longer timeline," she said.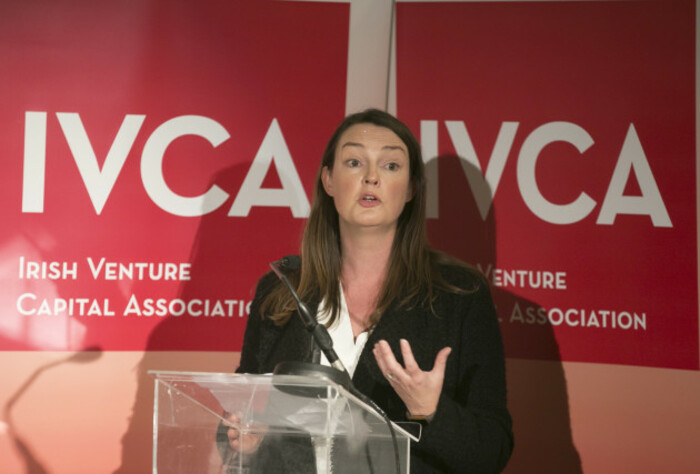 Source: Colm Mahady/Fennells
IVCA's latest quarterly figures showed that in the fourth quarter of 2019, €253 million was invested in companies. Overall in 2019, €820 million was invested, an increase from €740 million from the previous year.
Forthcoming quarterly figures in 2020 will bear out just how much damage Covid-19 will have on the flow of money as VCs become warier of taking bets on new, unproven startups or hold their existing arsenal of funds for follow-on rounds in companies they have more faith in.
"Imagine if you're in the VC's position, do you commit to new enterprises and new portfolio companies or do you hold what you have in order to fund the companies that are going to need it because liquidity is drying up everywhere?" Larkin said.
Venture capital firms themselves will have challenges in raising money for new funds as LPs take an even more critical eye to their investment practices.
"That is a very tricky place to be at the moment," Larkin said. "If you are a VC and you're going out to the market with your returns over the last couple of years and you're going to try and fundraise, I think it will be very difficult if you're a new fund if you have no track record."
This could lead to a contraction in the number of active funds in the ecosystem, Caulfield added.
"In a European context, I do think we'll see some VC firms over the next number of years being unable to raise another fund and folding as a result. That's obviously a much longer-term issue," he said.
Get our Daily Briefing with the morning's most important headlines for innovative Irish businesses.