How UtilityAR is bringing augmented reality to factories and data centres
In our weekly Startup Scout series, Fora picks out the most promising companies emerging from Ireland.
Founders: Patrick Liddy, Aidan McDonnell
Elevator pitch: augmented reality software for industrial use
Funding: €600,000 seed round
Status: working with 20 customers
THE WHOLE SECTOR of augmented reality has seen a lot of hype, sometimes to its detriment, especially for consumers. But in the area of industrial processes, it may have found its calling.
Dublin augmented reality (AR) startup UtilityAR raised a seed round of €600,000 at the end of last year to put that to the test. The investment came from Business Venture Partners, Halo Business Angel Network and Enterprise Ireland.
It builds software for augmented reality glasses used by engineers and technicians, which display data visually for the user, according to co-founder Patrick Liddy.
"We build software to help engineers, technicians, technical workers of all sorts to see information and the procedures they should be following or the assets that they're working on in their vision while they're doing the task," he said.
The startup, founded in 2018, can link glasses up with internet-connected equipment or IoT devices to display real-time functioning data or flag any maintenance issues.
Take for example a technician that needs to change the filter on an air handling unit, which takes multiple steps to complete.
"In the past that might have been text saying do step A, then step B. Now you're able to watch short 10 second videos (through the glasses) which describe each step and help you more clearly understand what you need to do."
The technician could also do a video call back to a remote colleague and show them exactly what they're looking at via the glasses.
"They'll be able to see on their computer what you're doing in real-time and draw annotations to talk you through how to fix that problem."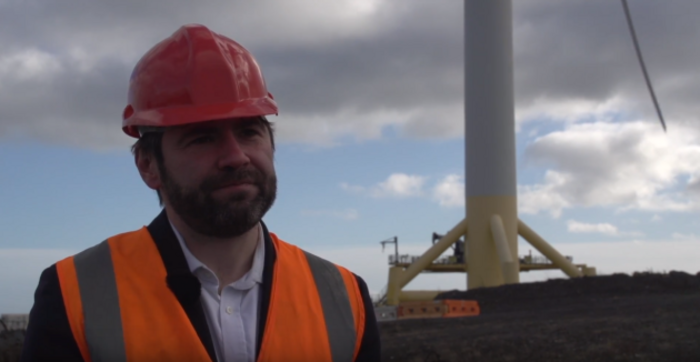 Source: UtilityAR
Industries such as pharmaceuticals and workers at data centres are where UtilityAR sees the most interest, he said.
"You can contact the data centre and they'll walk and show you your specific server right now in real-time and allow you to instruct them what you want to do."
Origins
The idea for UtilityAR has roots back in Liddy and his co-founder's previous venture Activation Energy, an energy software company that was acquired in 2014 by US multinational Enel X.
It was here that Liddy observed some of the challenges that technicians faced in quickly accessing the info they need for a job on site.
"When I came across augmented reality glasses, I knew that was part of the solution."
UtilityAR has secured 20 customers to date that are now using its tech in various industrial settings.
The startup's business model is software-as-a-service, charging a monthly fee to use the software.
Liddy said good software is key for making AR glasses usable, otherwise they're just a trinket.
"The glasses are an equivalent of a PC or a tablet, they're a computing device and while you can think of them as something special, really they are just a computing device with a different display and a different form factor to what you're used to," he said.
"We're a software company and we sell software-as-a-service and we get paid a monthly fee for our software service. Then we can also work with the customer to integrate the whole system for them, we can train their staff, we can help them create content."
Real value
UtilityAR still faces challenges around hype and separating the wheat from the chaff in augmented reality.
"The key thing for us is to find a use case where real value is going to be delivered for the customer immediately," Liddy said.
"There's a lot of hype … it is true that sometimes businesses are investing in these things just to make sure they stay abreast with this technology."
UtilityAR wants to be an in-depth service provider for AR solutions, deploying the tech in areas where it makes sense.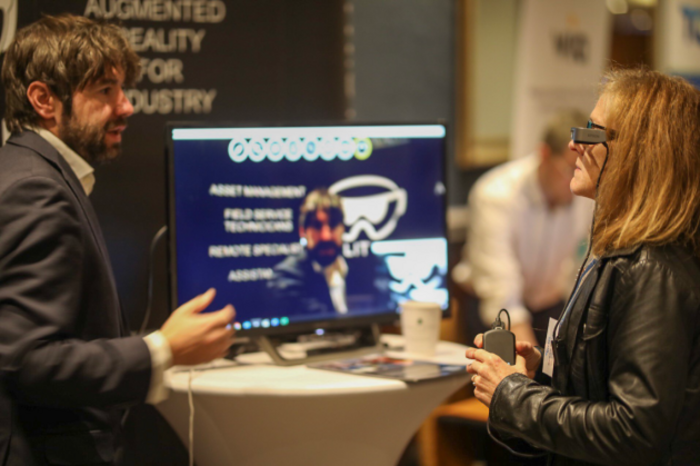 Source: UtilityAR
"The worst-case scenario for us is a customer who buys the product but then due to not having enough internal resources in their organisation, never gets to roll out the project properly," Liddy said.
With its €600,000 seed round in tow, the company is looking to 2020 as a year of growth, especially by targeting new customers in the UK as well as growing out the team.
"Our engineering and core will probably be predominantly in Ireland and then after that, we'll be looking at the UK for sales and in some cases, customer support where it makes sense to have those people sited more locally."
Get our Daily Briefing with the morning's most important headlines for innovative Irish businesses.