'A pattern of travel, a pattern of behaviour': How 'increased vigilance' by US border security is affecting Ireland
There has been 'increased vigilance' around travel from Ireland to the US of late.
IRISH TRAVELLERS TO the US are being turned away over concerns from border security officers that they are going there to work, immigration attorneys have warned.  
Amid an increase in vigilance by border security, Carol Sinnott, a solicitor with experience in immigration cases, said her practice has encountered a number of cases  relating to this.  
"Only two weeks ago I met a couple at our offices. He is Irish. She is from the States. They found a CV in his bag so they did not allow him to board the plane at Dublin Airport," she said.  
In Sinnott's experience, a number of people have reported having their mobile phones searched and US immigration officers tend to look for things such as job offers, internet search history and evidence of relationships with US citizens. 
"As far as we can see, if a US immigration officer can find anything to suggest that a person might be travelling to the United States with an intention to abuse their holiday permission or to overstay, then they will not be allowed to board the plane," she said.
Increase in vigilance
According to the American Chamber of Commerce Ireland, given the increasing trade and investment relationship between Ireland the US, there has been an increase in vigilance by border security. 
The American Chamber of Commerce in Ireland holds regular visa briefings with US border security and the embassy to educate its members about these processes. 
"We always advise our members that when they're travelling, make sure … you have all your supporting documentation lined up, your itinerary and that it's all very presentable in terms of making your case for entry to the US," it said.  
Earlier this month, the Financial Times reported that British business travellers to the US are being held back by old drug and alcohol offences and social media posts, as the amid a stricter enforcement of immigration rules.
Immigration lawyer Charlotte Slocombe, a partner at London-based firm Fragomen. said this issue is as common in Ireland as it is anywhere else, including the UK. 
Though there has been no legislative change, Slocombe pointed out that US immigration tends to change with the political climate.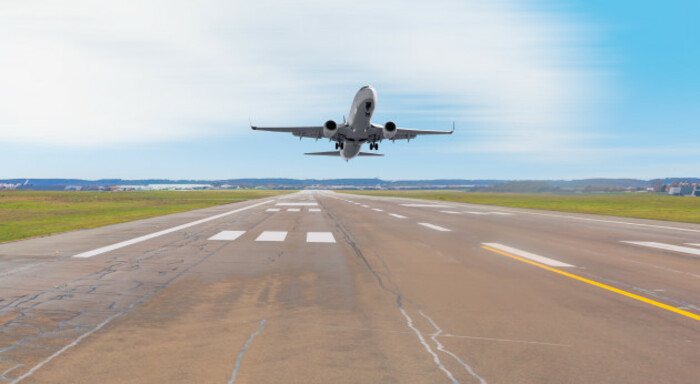 Source: Shutterstock/muratart
[embed id="embed_2"]
Business travel
If customs and border patrol (CBP) suspect a business traveller is going to be working, and they have subsequently applied for a business visa – akin to ESTA (the visa waiver programme) which allows for things such as consulting with business associates – rather than a temporary work visa they could be denied. 
"My advice to business travellers is they need to be very clear that they are not entering for work related activity, that they are entering for business. What the CBP looks for is a pattern of travel, a pattern of behaviour," she said. 
"If it's effectively productive work – the person is doing their day-job in the US – then that again would be a reason to turn away somebody if they're entering under visa waiver," she added.
If customs turns a traveller back at pre-clearance, it means they need to apply for a work permit related visa – and they can no longer use ESTA for personal reasons either. 
Slocombe said that while the issue isn't new, it has increased of late. 
"For example, if you are saying that you are not working in the US, but your business card clearly says that you operationally are responsible for the US, or that you own the business and are running the business in the US – even if you are living in Ireland, all of that will be triggers," she added. 
Get our Daily Briefing with the morning's most important headlines for innovative Irish businesses.