A jobs expo for startups is going nationwide – and there's a free bar
UpStarter plans to launch satellite events a year after launching in Dublin.
A JOBS AND networking event for Irish startups will launch a series of satellite events around the country to back up its flagship Dublin show.
UpStarter hosted its debut event with 300 attendees last February and several more events later in the year.
Attendee numbers at the most recent session, in October, swelled to around 800 – while there was a further waiting list of 1,000 who wanted to get in, organiser Sean Judge told Fora.
Judge, who is also the co-founder of education grinds service UniTuition, said he hoped the next event would bring in around 2,500 attendees and that, based on the companies attending, there would be roughly 850 jobs on offer from small and larger firms.
"Our plan is currently to do the UpStarter event after this one in March in the Mansion House as well, but again if it keeps growing we will have to move to a bigger venue," he said.
"We are also looking at doing satellite UpStarters in Galway, Cork and Belfast. They wouldn't be as small as the first one, more medium-sized events."
He added that the company is also looking into the option of moving the event online in some format.
"We have such a large database of attendees that we want to develop it to be a full end-to-end solution for the companies, not just a physical event.
"That isn't necessarily a jobs portal. We haven't fully fleshed it out yet, but we're looking into it."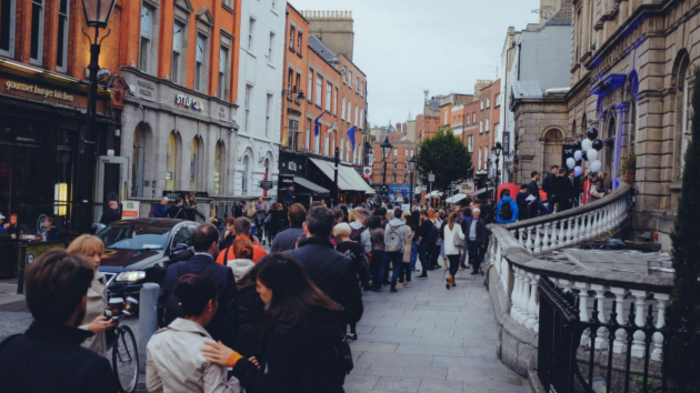 Source: UpStarter
Affordability
While those interested in attending are required to register for the event in advance, tickets for job-seekers are free. The organisers make their money charging exhibitor companies for their space at the show.
Judge said UpStarter was conceived as a startup-only event to give small firms that didn't have recruitment budgets the ability to meet face-to-face with – and hire – from a pool of skilled staff.
"The other problem was that startups were putting out jobs adverts, getting 20 or 30 applications for a job and, even though all the people might appear qualified, when they met them they were wasting a lot of time doing interviews with people they would never want to hire," he said.
The event has since been opened up to larger companies, which Judge said had enabled him to charge lower fees to young, cash-poor firms – although he wouldn't disclose details of how much exhibitors were charged.
Accenture, which is sponsoring the show, will join the likes of Slack and Zendesk at the upcoming event in March.
However Judge denied the presence of bigger players meant it would be more difficult for startups to find good staff.
"Startups probably wouldn't get footfall of 2,500 people if they put out a jobs spec because some people might want to just talk to bigger companies like Accenture or Teamwork, but in the process now, they will get to talk to small startups.
"It works both ways because the corporates are getting people who might never get people who want to work for them, but want to be in the startup scene."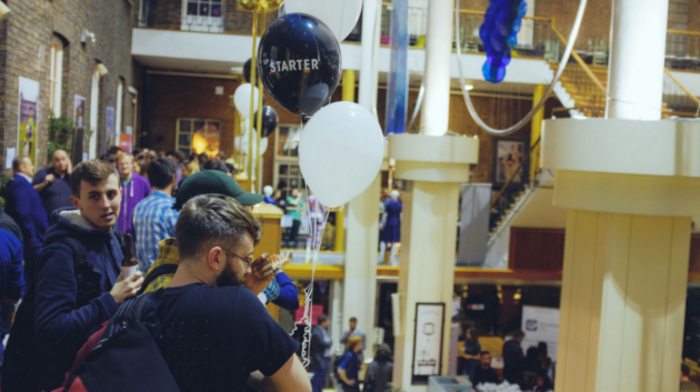 Source: UpStarter
Networking
Like the no-suits approach of many startups that exhibit at the event, Judge said UpStarter's approach was more laid-back than the average jobs fair. The events happen in the evening and there's a free bar on hand.
"We're not trying to attract jobseekers who don't have a job. It's a networking event for people who also has companies who are recruiting," he said.
"We want people who are looking to change jobs. It's the fact that it's in the evening and over a few drinks which I think gets people into the casual mood."