A Blackrock startup backed by Ryanair's ex-deputy chief is going under
Unravel Analytics has been put into liquidation after running out of time to raise enough cash.
BLACKROCK STARTUP UNRAVEL Analytics – which counted Ryanair's former deputy chief among its backers – is being wound up after failing to raise €1 million from investors.
The company, set up in 2013 by another former Ryanair staffer, Santina Doherty, and Donal Troddyn, started out building testing tools to help e-commerce sites fix broken tracking systems and increase their sales.
In mid-2016 it was named runner-up for Phocuswright's 'European travel innovator award' and it attracted €725,000 in investment from Tribal VC, Enterprise Ireland and private backers including Fáilte Ireland chairman and ex-Ryanair deputy CEO Michael Cawley.
However the business was put into voluntary liquidation last week after being unable to get the "customer traction" it needed to attract enough funding and hit its target market, according to CEO Doherty.
"We had some unanticipated delays on the sales side, we were too optimistic and we left ourselves short of the runway we would need to make the software enterprise-ready," she told Fora.
The most recent publicly available accounts for the company, covering the period to the end of 2016, said it lost nearly €380,000 that year after a smaller loss in 2015.
Doherty said the business lost a similar amount in 2017, which accounted for all the funding the startup had raised from investors.
The business went through a 'pivot' early last year after getting feedback from its customers that they needed a more flexible testing system.
Based on those conversations, the company started to develop machine learning-powered software that would enable firms to test their own web applications much more efficiently.
"We were trying to raise €300,000 in early 2017, but we changed that to €1 million because we had a more ambitious plan," Doherty said.
"The feedback was that it was a large market opportunity we were addressing. We were very much building new technology that few had really succeed in doing."
However Doherty said the plan fell down to a "lack of experience" about how long the process of seeking a larger funding round would take.
"We were going to try to bring on that first customer beyond Beta by September or October, but by the time we got to October we realised we were still behind and we probably weren't going to be ready by January-February. We had run ourselves too short at that stage."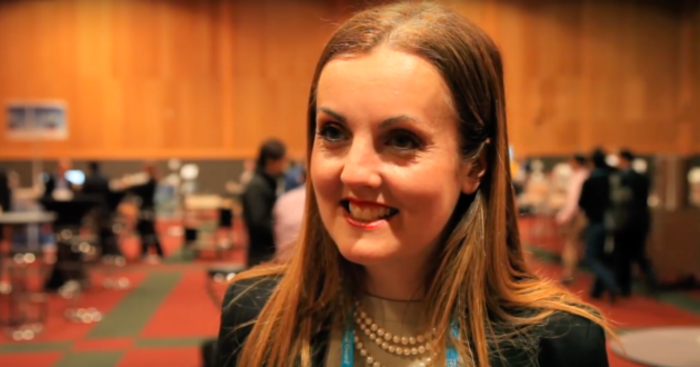 Lessons
Doherty said the decision to wind up the company was "pretty tough" because she and Troddyn had "given everything to it" by that stage, including investing around €50,000 of their own money.
"When you consider salary forfeit, zero pensions, being the lowest-paid people in the company … I think it would be a bit too scary to add it all up," she said, adding that it was hoped investors would get some money back from a sale of the company's intellectual property.
Nevertheless, Doherty said she and Troddyn would "dust ourselves off and try again" and that they would build a stronger business based on lessons from Unravel Analytics' failure.
"I did so many things that I wouldn't do a second time around," she said. "I would get to market as quickly as possible and get that invaluable user feedback and traction and iterate where iteration is needed.
"You really have to put your software in the hands of your target users as quickly as possible – whether you do it for free or on a pilot basis.
"We were building for scale and what we thought users wanted, but by the time we were sharing the software with users we discovered we didn't need to do steps two, three and four – we could've gone straight to five.
"We also built out our team before we had revenue – it was the same issue, we were building for scale before we had it. I can really see why investors favour founders that have a failure behind them, because you've made all the mistakes that will cost you."
Sign up to our newsletter to receive a regular digest of Fora's top articles delivered to your inbox.