Trinity is planning 'one of the largest projects since the IFSC' in Dublin's docks
The new technology campus will cost up to €1.25 billion to complete.
TRINITY COLLEGE'S PLANNED technology campus in the 'Silicon Docks' area of Dublin could involve a capital investment of up to €1.25 billion.
That is according to the college, which said that its 'Trinity Technology and Enterprise Campus' (TTEC) project "would represent one of the largest infrastructural projects undertaken in Ireland since the IFSC".
The college is seeking consultants to carry out a cost-benefit analysis of the plan. It states that "the capital investment in the project is likely to cost €0.5 billion to €1.25 billion".
The college also said that "post-Brexit there is an opportunity to look at a strategic partnership with a leading UK university on this campus".
The tender states: "When completed, (the campus) will have in excess of 100,000 sq m of new space and will enable the recruitment of an additional 100 faculty members".
The university states that one aspect of the project will be to work in partnership with Cambridge Innovation Centre to establish a 12,000 sq m co-working space for industry that can house more than 480 companies and over 1,000 workers.
The college said the plan "will allow hundreds of companies co- locate with the university building deeper collaborations with industry and enabling new levels and mechanisms of knowledge transfer to deliver enhanced social and economic impact".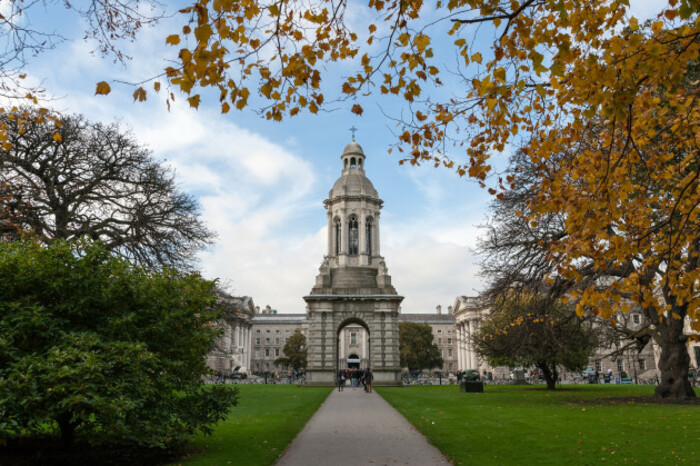 Additionality
The university owns land facing Boland's Mills where it hopes to locate the new campus.
It pointed out that the so-called Silicon Docks area "is already home to many of the world's leading companies", including Google, Yahoo, Facebook, Twitter, Dropbox, Airbnb and TripAdvisor.
The college also said that the technology campus "will house new research institutes focused on bringing together multiple disciplines – engineering, computer science, natural sciences and material science – which will work at scale to tackle some of the most challenging research problems facing enterprise and society".
"In short TTEC can provide significant 'additionality' for Trinity and Ireland – more research space, more leading faculty; increased student numbers; a new way of engagement with industry and the city," it said.
It added: "The TTEC development is not more of the same but will unlock untapped potential within Trinity and Dublin. Furthermore, it will add a unique, highly visible concentration point for foreign investors, talent and startups in Ireland, uniting existing initiatives that have tended to be smaller and more distributed."
Trinity said that the campus will provide a unique and essential component of new infrastructure in Dublin that will enable the formation and international marketing of an 'innovation district'.
The college said that "the objective of this economic cost benefit study is to obtain a full understanding of the economic costs and benefits – on a local, regional and national level – of the establishment of both TTEC and the innovation district Dublin".
Sign up to our newsletter to receive a regular digest of Fora's top articles delivered to your inbox.