Hundreds of workers at Trinity College are gearing up for strike action
Unions say that support staff are not getting put on permanent contracts.
DOZENS OF SUPPORT staff at Trinity College have voted for industrial action up to a strike, in a move that follows a similar vote by hundreds of other employees at the college.
Trade union Unite, which represents 98 support and service staff in Trinity College, announced today that its members "overwhelmingly" voted for industrial action up to and including strike action.
The organisation said that the vote is due to a lack of promotions for support and service staff. The union also said that the college is employing future staff on five-year contracts instead of permanent ones.
The move follows a vote for industrial action by over 500 Trinity support staff and Siptu members last week. The college has said that it is committed to working through the issues with the unions,
Just under three quarters of Unite's members in Trinity voted in the ballot, with 92% voting in favour.
In a statement to Fora, Unite said that it represented support staff "in most college departments such as chemistry, physics, IT and engineering".
"We will be notifying management of our availability to enter discussions. If we don't receive an acceptable response, we will discuss specific actions with Siptu, which is the other union representing support and service staff," it said.
"We would assume that all members will act in accordance with the ballot results."
Siptu vote
The move follows a similar vote by Siptu last week. Siptu represents a larger chunk of the university's non-academic support staff compared to Unite.
Out of the 535 Trinity college staff balloted by Siptu, almost 400 voted in favour of industrial action up to a strike.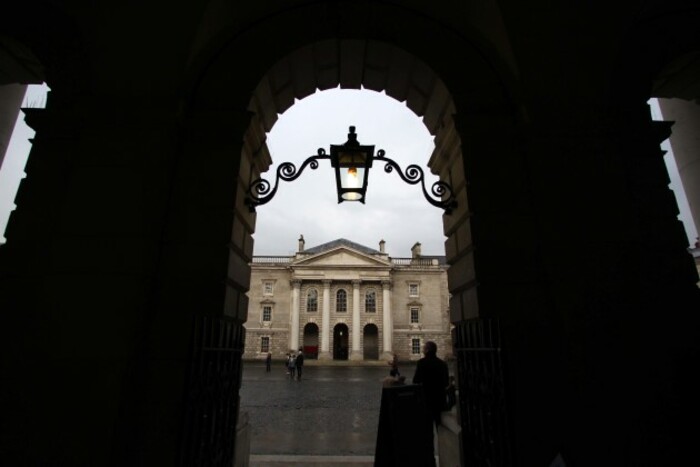 Source: Sam Boal/RollingNews.ie
Speaking to Fora, Siptu organiser John King said that a union committee is due to meet next week to decide how to implement the vote.
"We will be assessing any response from Trinity in the meantime, and the committee will then decide what to do," he said. "Whatever we do, we will do jointly (with Unite).
"We are available for meaningful talks if Trinity commits to engage. We will see if there is an early intervention from the WRC (Workplace Relations Commission) to bring both parties in."
Frustration
However, he said that the union has not been contacted by the college since the vote for industrial action last week, and added that staff are getting aggravated.
"What has been happening for the last few years is that the university hasn't been making people permanent. Positions have only been filled on fixed term contracts," he said.
"We want members to be able to plan for the future, get mortgages, that kind of thing."
While he said that he did not want to prejudge the decision of the union committee, King added: "I would say that there is a level of frustration among members such that I don't think that the committee will go for a soft action, but the committee will have to make that decision."
A spokeswoman for Trinity college said that the university "is committed in engaging further with Siptu and Unite".
"The University is amenable to Unite joining Siptu at (a) WRC conciliation conference in early April, should the issues remain unresolved following further local engagement with both unions," she said,
This article was updated to include a statement from Trinity College