Dublin startup Travacoin wants to use blockchain to simplify airlines' refund payouts
As part of our weekly Startup Spotlight series, we profile the travel tech company.
THE RELATIONSHIP BETWEEN airlines and passengers can be a strenuous one when it comes to claiming back refunds.
That's according to Brian Whelan, founder of Dublin startup Travacoin, which is trying to remedy the problems in paying out compensation for delayed or missed flights.
Whelan's background is in communications and consultancy, specialising in the aviation industry. With clients like the Commission for Aviation Regulation, he saw firsthand the relationships between airports, passengers and regulators.
This led him to setting up Airtaxback, a service that helped airline passengers get their refunds or tax back for missed or delayed flights.
Whelan tells Fora that flight refunds can often go unclaimed as many customers still don't pursue what they're entitled to.
Feeling this problem was still unsolved, Whelan first began tinkering with the idea for what would become Travacoin around four years ago.
Travacoin is a system for paying out refunds and compensation to travellers in the form of crypto tokens using blockchain technology to transfer funds quicker between parties.
"Why don't airlines break down the barrier and deal with passengers directly using digital tokens?"
The tokens would represent the money that is owed to the passenger, which can be used for purchases in and around the airport with airlines taking a small percentage.
Whelan says that airlines need to streamline the refund process to "recover lost loyalty".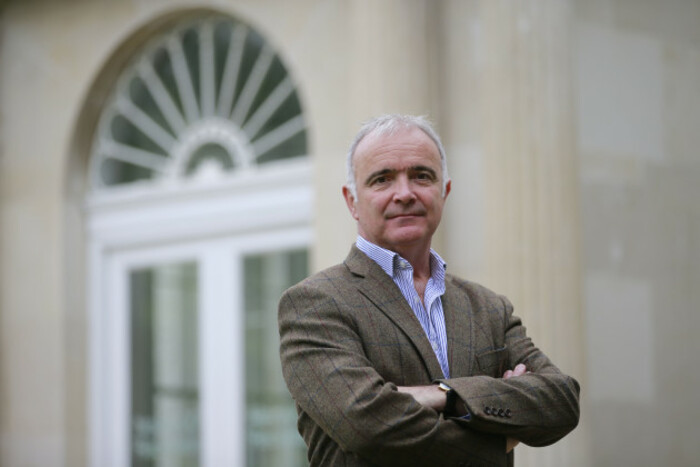 Source: Nick Bradshaw
"Different airlines have different systems. Some of them are quite good but they all involve the passenger taking the first step, proactively letting the airline know that there's been a delay."
Furthermore, he explains, all of the airlines use different systems and "it gets clunky".
It can take weeks or months to get a refund back to the customer and "sometimes a court case", he says, and a common system used by airlines would simplify the process.
Scepticism and validation
Whelan admits that the idea for the startup – and to use blockchain to do it – has been a tough sell but attitudes have thawed among aviation industry players, which were "sceptical at first".
That has changed rather drastically in recent years.
Major airline Lufthansa, for example, has partnered with Swiss blockchain startup Winding Tree to develop travel apps using blockchain technology and has opened up a startup programme, in a partnership with SAP, to find young companies to collaborate with.
Whelan's own premise was validated by the Passenger Innovation Awards at the International Air Transport Association in 2016.
The company also received a feasibility grant from Enterprise Ireland to carry out a review of the market.
This gave his hunch the validation it needed, he says.
Whelan's idea is not limited to refunds. He wants to build a wider travel ecosystem that creates greater value for the digital token – this could include using the tokens in airport retail, accommodation or car rentals.
"The whole business model is predicated on the idea that (passengers) would use the digital tokens in the whole ecosystem," he says.
"Once the payment system is proven and solving one problem, we'd like to expand into a whole range of other services ultimately becoming a universal currency for travel payments."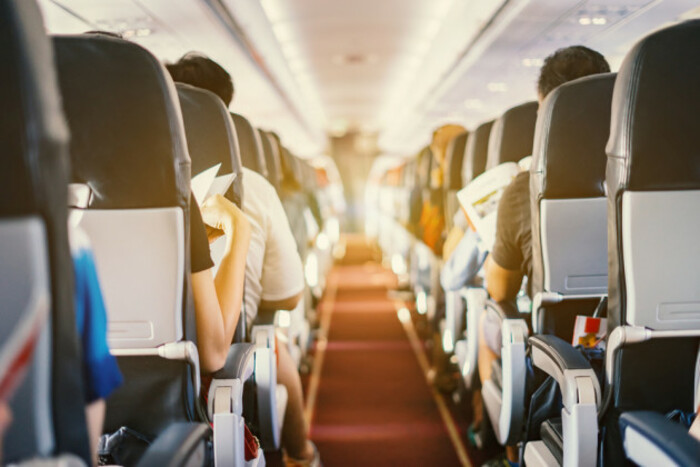 Source: Shutterstock/Have a nice day Photo
Under the bonnet, the system is built using a combination of the ethereum blockchain network and Quorum, an ethereum-derived blockchain platform built by JP Morgan.
The still-relatively nascent technology exhibits a lot of promise but is still hampered by scaling problems.
It is often trumpeted as a means to streamline transactions without middlemen but, for example, ethereum can only process about 15 transactions per second.
These scaling issues continue to be the great challenge for blockchain developers.
As it stands, Whelan says this is not an issue for Travacoin as he believes systems will gradually improve as Travacoin's full product is developed.
[embed id="embed_3"]
Product
Travacoin's future will hinge on getting the first couple of airlines to sign up.
Currently the startup is in advanced talks with three airlines to test the product but Whelan says that airlines' procurement processes can take a long time to get over the line.
The first customer-facing Travacoin product would be co-branded between the airline and Travacoin: "It will be delivered by us but as if it came from the airline."
The startup recently secured its first outsider investment earlier this month – it was previously bootstrapped – from Shashank Nigam, an aviation industry veteran that founded airline marketing firm SimpliFlying.
Whelan is currently raising a seed round of up to €800,000 from strategic investors in the travel and fintech sectors.
That financing will fuel the next step of development of the product which will be a full proof of concept.
Get our NEW Daily Briefing with the morning's most important headlines for innovative Irish businesses.