Irish users can now send money overseas using Facebook
But it's not because of a new feature from Mark Zuckerberg's company.
MONEY TRANSFER PROVIDER TransferWise has unveiled a new service that will allow Facebook users to transfer money through the social media giant's Messenger app.
The company has developed an automated chatbot on Facebook Messenger that will help facilitate users' currency transfers to friends and family via the app.
The development came about after Facebook's move to open up the app to developers and allow companies to create in-app chatbots.
The service will allow Irish Facebook users to transfer money to friends from euro into sterling, US dollars, Canadian dollars and Australian dollars.
However, it will not facilitate same-currency transfers – although a spokeswoman for TransferWise told Fora this could be an additional feature available in the future.
The TransferWise chatbot will also allow Facebook users to set exchange-rate alerts, which will notify people when is the most opportune time to transfer funds.
TransferWise was launched in 2011 and has raised $91 million in funding from backers including Richard Branson and PayPal co-founders Peter Thiel and Max Levchin.
A number of financial services firms, such as German bank N26 and LHV in Estonia, already use TransferWise to manage international payments and every month over £800 million is transferred using the service.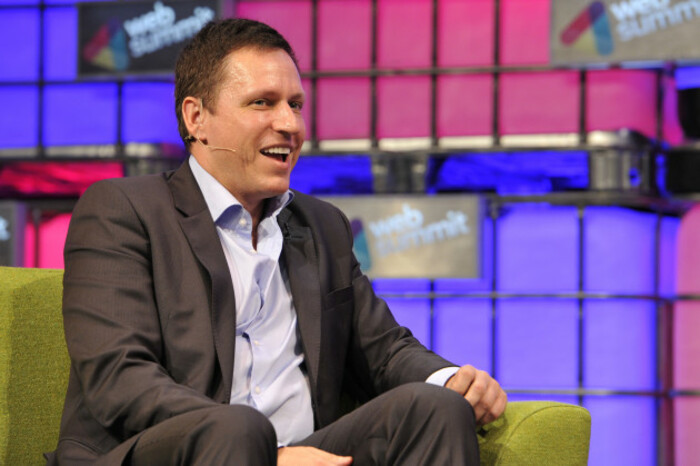 Source: PA Images
Facebook deal with Revenue
The announcement by TransferWise has come at a time when Facebook is making moves into financial services.
Last year, Facebook Payments International Limited secured an e-money licence from the Central Bank.
The licence specifically allows the social media giant to issue payment services, including credit transfer, payment transactions and money remittance.
Due to EU passporting laws, this licence in Ireland entitles Facebook to introduce money transfer services to all users in EU countries.
This chatbot launched by TransferWise is not connected to Facebook's own plans in Ireland to introduce peer-to-peer payments as part of its messenger app.
Users in the US can already send money domestically using the Facebook Messenger app, but this service has not been rolled out internationally.