Tracworx is taking on the challenge of patient tracking in hospitals using Wi-Fi
In our weekly Startup Scout series, Fora picks out the most promising companies emerging from Ireland.
Founders: Chris Kelly, Fionn Barron, Eoin O'Brien
Elevator pitch: wearables for tracking patients in hospitals
Funding: €100,000 from Seedcorn contest, raising a seed round
Status: launched at two hospitals in Ireland
FRESH OFF WINNING €100,000 in InterTradeIreland's Seedcorn competition, Limerick startup Tracworx is gearing up for a busy 2020.
The startup is developing a software suite for tracking patient whereabouts in hospitals using Wi-Fi networks and wearable devices.
However, the roots of the company can be found in a very different area.
Chief executive Chris Kelly and his co-founders had previously set about developing drone camera systems for use in agriculture, to help farmers manage land and fertiliser spread.
Ultimately the idea didn't work out but moving around in these circles would lead to some key conversations that turned them on to a big issue in hospitals.
"We happened to meet someone in Limerick who worked in University Hospital Limerick and mentioned the problem of patient tracking to us."
The person voiced frustrations over paper-based processes for logging when a patient enters the hospital, where they're supposed to be and when they are discharged.
"If you were to look at the hospital environment now, and particularly the operating theatre environment, it is a hugely costly environment. You're talking €1,500 per hour to run an operating theatre," Kelly said.
"There's a significant amount of time with staff looking for missing patients and equipment."
Patient tracking
There have been several other efforts that have tried to address this problem using tech such as Bluetooth or RFID (radio frequency identification), which uses electromagnetic fields to track the location of devices such as tags.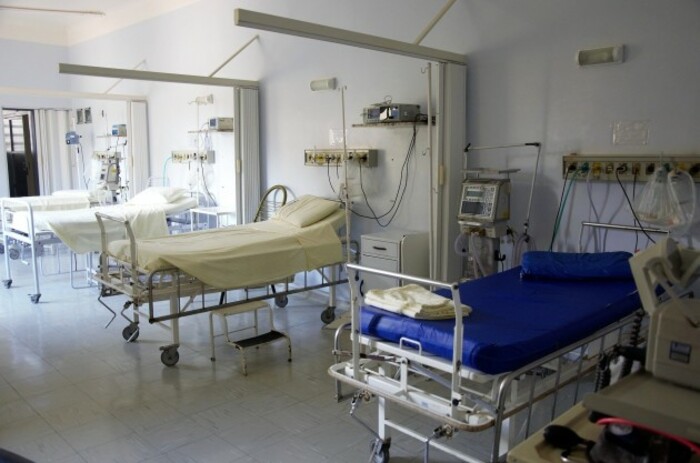 "The problem with systems like these was that they require huge amounts of infrastructure and investment and so on," Kelly said.
Tracworx has taken a different tack by using existing Wi-Fi networks in the hospitals.
Patients are fitted with a small wearable device that communicates with the network to keep doctors and nurses abreast of who is where through an app and a dashboard.
"It's much easier to install, it costs significantly less than competitors' solutions and they can get back their data in a reliable and accurate, indisputable fashion."
Kelly said this narrows the potential for human error associated with paper processes.
On security, Kelly said that he believes a secure Wi-Fi network is adequate because the "device is actually quite dumb".
"The device just sends back raw data, there's no patient information stored in the device. The cloud knows which patient has which device but the device doesn't know what patient it is on," he said.
"If you look at RFID and Bluetooth and so on, a lot of this information is also stored locally on the device whereas on our system it's all encrypted and it's not visible unless you have the right credentials to be able to see it."
Business model
After a one-off setup charge, the startup charges a monthly fee via a software-as-a-service model to the hospital. So far, it has signed up two hospitals in Ireland and one in the UK.
The startup participated in an NHS expo earlier this year in Manchester to try to court business in the UK. It now has three part-time staff in the UK with nine full-timers at home in Limerick.
Source: Kelvin Boyes
The cash prize of €100,000 from the InterTradeIreland Seedcorn startup competition will help Tracworx fund more pilots of its tech in the UK, Kelly said.
Meanwhile, the company is raising a seed round of funding from investors that it expects to close soon. Kelly is joined in the endeavour by his co-founders Fionn Barron and Eoin O'Brien.
For now, it remains focused on delivering its solutions to hospitals and patient tracking but Kelly said that the tech can eventually be applied to other industries beyond that, such as manufacturing with the tracking of assets like tanks and containers used in pharmaceutical production.
"It's a similar environment to a hospital," he said.
Get our Daily Briefing with the morning's most important headlines for innovative Irish businesses.