From 'I don't know what a tracker mortgage is' to the biggest financial scandal of our time
This is how the banks' tracker mortgage gouging was slowly revealed over the past five years.
"I DON'T KNOW what a tracker mortgage is."
Back in 2007, it was a familiar joke based on a TV ad from the now-defunct Financial Regulator. However, fast-forward 10 years and no one is laughing about tracker mortgages.
More than 20,000 people have been uncovered as being overcharged by their banks since the mortgage product was introduced in the 1990s.
A tracker mortgage operates based on a fixed margin being added onto the European Central Bank's floating interest rate.
The product functioned normally until the banking crisis in 2008 and many customers arranged to move off a tracker and onto either a fixed or variable rate for a period of time.
Now it has emerged that when a large number of these customers tried to switch back to their tracker – something they were fully entitled to do - their banks told them it was no longer an option.
Thousands of other customers who remained on tracker mortgages were charged higher rate of interest than they should have been paying as banks desperately tried to repair their balance sheets and ECB interest rates sat at record lows.
A timeline of the scandal
The issue first came under the spotlight back in 2012 when the High Court upheld a decision by the Financial Services Ombudsman in relation to complaints made by two couples who were Permanent TSB customers and who had tracker mortgage issues.
The bank launched an appeal to the Supreme Court.
In 2015 it withdrew the appeal and announced it would review another 80 similar complaints.
In total, Permanent TSB and Springboard, a subsidiary of the bank, paid €43 million in redress and compensation to more than 7,000 impacted customers before the Central Bank announced a market-wide examination.
Th examination was launched in October that year. The Central Bank's review included 15 institutions.
In November 2016, AIB revealed at least 14 people had lost their home because of high tracker rates. The Central Bank also fined Springboard Mortgages €4.5 million for 'serious failings' relating to trackers.
In December, the Central Bank estimated that just over 8,200 customers were denied the right to or option of a tracker mortgage and therefore were overcharged each month by their banks.
However, its governor, Philip Lane, acknowledged the final number was likely to be much higher. Bank of Ireland also revealed that it had identified 602 impacted accounts.
In March 2017, the Central Bank said compensation of €76 million had so far been paid out to impacted customers.
In April 2017, the first customer affected by the scandal went public.
TheJournal.ie reported that widowed father-of-five Raymond Flavin was being pursued by Bank of Ireland through the courts – despite the fact that it admitted he was an impacted customer. This case is still before the courts.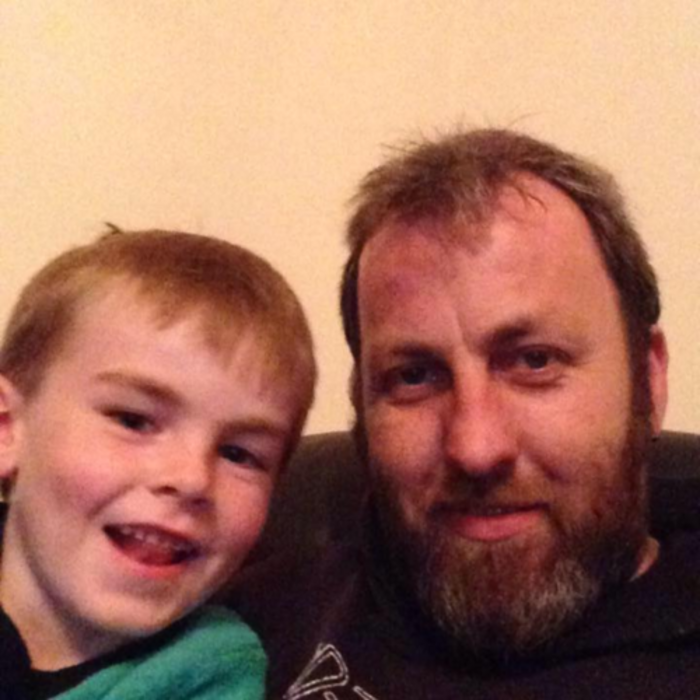 This summer, victims of the scandal shared their stories and expressed frustration at the length of time the banks were taking to tell them how much money they were owed and when they would get it back.
In a September interview, the Financial Services Ombudsman criticised financial institutions and said they had acted in the best interest of their profits – not their customers.
However, he said his hands are tied until the Central Bank examination is complete.
Later that month, some of the banks updated the Oireachtas Finance Committee about the number of impacted accounts:
Bank of Ireland: 4,256 (3,654 overcharged by an average of 0.15%)
AIB: 3,200 (97% already compensated)
PTSB: 1,951 (125 are still on the incorrect rate)
Ulster Bank: 3,500 (Fewer than 40 compensated)
Sinn Féin's Pearse Doherty described what happened with tracker mortgages as "the biggest financial scandal of our time".
On 12 October, four impacted customers shared their stories with the Finance Committee.
Two of these customers have been told by their bank that they are not impacted, but financial advisor Padraig Kissane told the committee that their documentation says otherwise.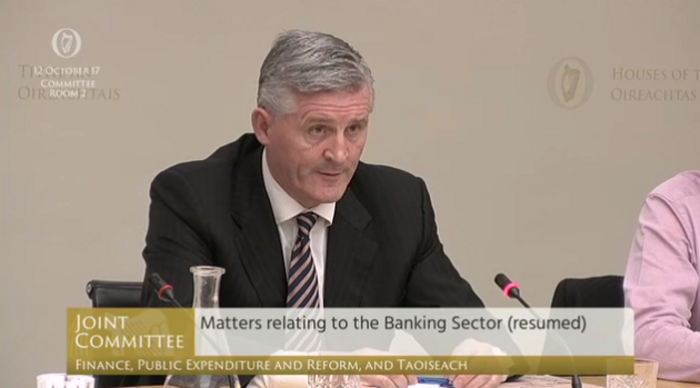 Kissane said if everyone who was truly impacted by this error was included in this investigation, the figure would pass 30,000.
Last week the Central Bank provided an update:
13,000 impacted accounts had been identified, bringing the total to 20,100 including PTSB and Springboard accounts identified before the 2015 examination;
60% of these arise as a result of customers being wrongfully denied a tracker product;
40% arise from customers not receiving the correct tracker margin, and therefore paying a higher rate of interest;
102 people lost their property as a result of the banks' failings – 23 were private dwelling homes, 79 were buy-to-lets;
98% have been returned to the correct rate;
Three lenders have commenced payment of redress and compensation;
3,300 customers have received redress/compensation;
€120 million has been paid out. This is in addition to the €36.8 million and €6.2 million already paid out by PTSB and Springboard respectively before this examination. The total figure is €163 million.
The Central Bank said its primary focus in the next phase of the investigation is on customers who were deemed not impacted.
It has already challenged two lenders who it said may have failed to identify populations of impacted customers or failed to recognise that certain customers were impacted by their failures.
These lenders are due to revert to the Central Bank by the end of this month and the above figures are therefore expected to change.
The Central Bank is also pursuing enforcement investigations into tracker mortgage-related issues arising in PTSB and Ulster Bank and two further investigations into Bank of Ireland and KBC are in train.
Last Thursday, members of the Finance Committee tore into the heads of the Central Bank, accusing them of failing to use their powers to force the banks to pay back the money they took from their customers.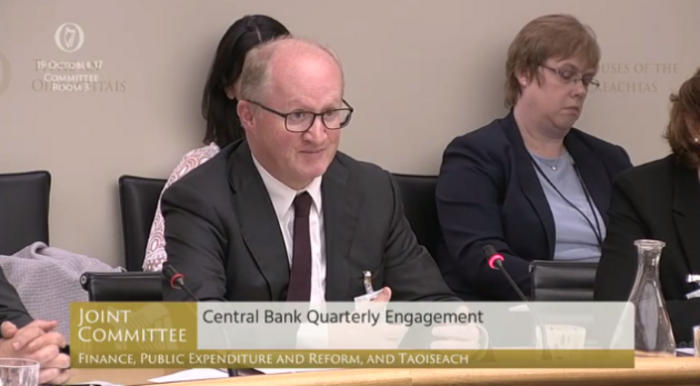 Governor Philip Lane told them he believes there are "substantial numbers" over the 20,100 already identified as impacted accounts.
He also said the regulator has had to "repeatedly challenge" some lenders to engage in the process, correctly identify impacted accounts and fairly compensate customers. He told the committee "we are far from a revolution in how the banks operate".
We also learned that the Central Bank has met twice with gardaí on the issue, though no formal complaint has been made, and lenders have informally threatened legal action against the regulator in relation to its examination.
"The banks treat you like someone who can be pushed around," the committee's chairman John McGuinnesss told them.
On Friday Minister for Finance Paschal Donohoe said he will be meeting with the chief executives of these banks this week. KBC, Bank of Ireland, and PTSB are due in today, followed by Ulster Bank tomorrow and AIB on Wednesday.
Written by Michelle Hennessy and posted on TheJournal.ie