A Galway startup is spicing up dull enterprise software using video game tricks
As part of our weekly Startup Spotlight series, we profile Tr3dent.
VIDEO GAMES AND and enterprise software don't have much in common, but Kevin McCaffrey is trying to change that.
The Galway entrepreneur is trying to use tricks in video games for engaging gamers to make enterprise a bit more lively.
After a stint working in South Africa, McCaffrey returned to Ireland in 2014 to set up Tr3dent. The company develops software that helps people visualise complex business projects – like how transport will flow as part of smart city plan.
The idea is something he had been working on in Cape Town, where he was running a strategic consulting firm he also founded.
However, the red tape startups have to deal with in South Africa didn't appeal to McCaffrey, who decided it would be best to establish the business in his home country. He also didn't fancy trying to run a tech startup using a 2 Mbps internet line.
"It's difficult to do business down there. They don't have the support networks that Irish startups have here. Sometimes it feels like the government agencies do everything in their power to make it more difficult for you," he tells Fora.
Before moving to Galway, McCaffrey first set up shop in Dublin in the Guinness Enterprise Centre. But he soon decided to make the move out west.
"Initially when I came back I thought you have to be close to investors and areas with large populations," he says.
"As it turned out, there was no major advantage to base in Dublin in terms of access to funding. In fact, I feel Enterprise Ireland would look more favourably if you're a company outside the capital."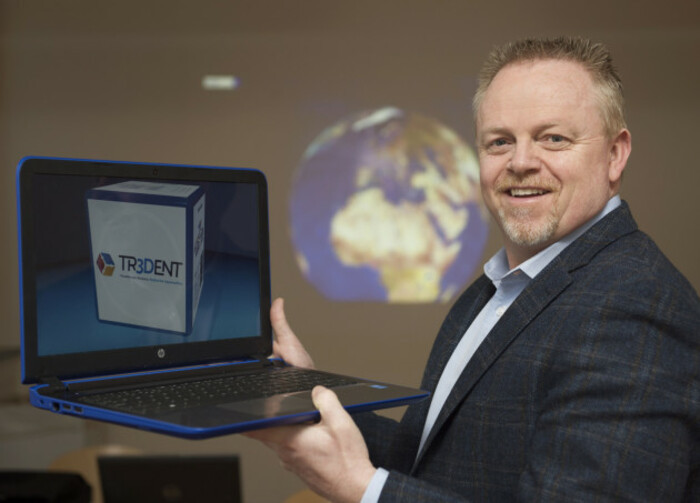 Source: Andrew Downes
He added that based on his own experience, another advantage to doing business out west is that workers in Galway are more loyal to the firms they work for.
"When I've been talking to other startups in Dublin, they say you have such competition from big global tech brands over there and you don't get the same sense of loyalty from workers.
"People who work in Galway have almost made a life decision to live in the west, so I feel you get a greater sense of commitment from people."
Over the top
Since setting up three years ago, the company has developed enterprise software to help businesses visualise projects they are working on.
McCaffrety said Tr3dent's software can help build bridges between tech teams and business people who don't always see eye-to-eye.
"Quite often there is this chasm that exists between the techies on one side and the business people on the other because figuratively they don't speak the same language," he says. "Our visualisation techniques make business models understandable to all people."
However, McCaffrey adds that Tr3dent had to tone back the video game elements of the software after some of the early iterations that were "over the top".
"When I look back on some of the initial versions of our product they were so over the top in terms of being 'game-y'.
"They were like a first-person shooter game for business modeling, so we needed to tone things down so the visualisation is practical and usable by everyone."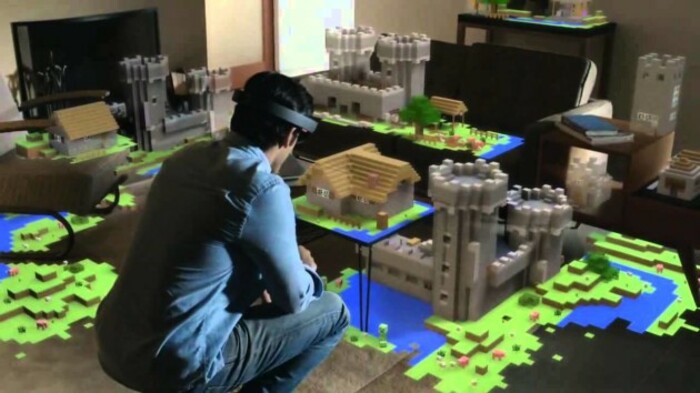 Source: YouTube
Plans
Tr3dent is currently close to completing a research project with GMIT that is testing the use of its software on the Microsoft HoloLens smartglasses device.
Earlier this year, the startup closed a $450,000 funding round. Most of this cash has been spent on hiring new staff, according to McCaffrey.
McCaffrey says this seed funding has given the firm enough fuel in the can to fund the startup's current operations while it tries to secure an even larger pile of investment next year.
He adds that the companies is aiming to hit €1 million in revenue in 2018.
"The funding we raised this year has given us a runway to kick off a larger round of fundraising which we're starting at the moment," he says.
"We will be targeting much larger investment and the goal is to grow the team here from six to 12 or 14 by the end of next year and establish a presence in North America."
This article is part of a weekly series featuring Ireland's most promising startups. If you would like to see your company featured email news@fora.ie.
read more on