Tower Records spun further into the red last year - but it's still 'excited for the future'
New accounts for the Dublin music retailer show that accumulated losses hit the million-euro mark.
LOSSES AT TOWER Records have surpassed the million-euro mark, but the entertainment retailer is still hopeful for the future despite the global collapse of CD and DVD sales.
Newly filed accounts for Records & Discs Limited, the company that operates the two Dublin stores, show that it booked a €96,000 loss for the year to the end of June 2017, pushing accumulated losses to just over €1 million.
Tower Records is owned by Press Up Entertainment, the hospitality and leisure group associated with property tycoon Paddy McKillen Jr.
It operates two stores in Dublin city centre: on Dawson Street and in the top floor of bookstore and newsagent Eason on O'Connell Street.
It specialises in selling music and films, merchandise, hi-fi equipment and books and magazines.
It also hosts in-store performances and signings from international and homegrown artists. Some big names that have appeared in the past include Björk, Lykke Li and James Vincent McMorrow.
A spokeswoman for Tower Records said the loss last year was associated with costs incurred from when the retailer moved its flagship store from Wicklow Street to Dawson Street in 2014.
She said the loss was also related to costs associated with "investing in customer experience and opening our new hi-fi store".
"We're happy to report that sales grew 34% to €5.1 million for the year ended June 2017 and that the growth is continuing in recent months," the spokeswoman said.
"Tower Records is very proud to exist as the biggest music store in Dublin and we're excited for the future. The directors are fully committed and have been for the last 15 years."
Closures
A number of Tower Records' rivals were picked off in recent years thanks to the worldwide collapse of CD and DVD sales in the wake of streaming services like Spotify and Netflix.
HMV Ireland went into receivership in early 2013 but reopened the following year after it was rescued by distressed corporate debt investor Hilco Capital, which also snapped up movie store chain Xtravision. Both chains ultimately went bust in 2016.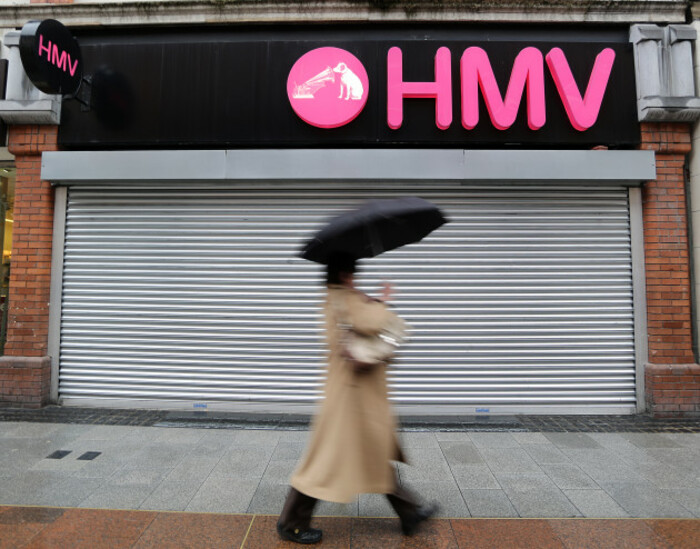 Source: Wanderley Massafelli/Photocall Ireland
The original California-founded Tower Records opened its first store in 1960 and shuttered in 2006. It currently exists through an online music store and licensed franchisees. Its founder, Russ Solomon, died earlier this month at the age of 92.
According to Tower Records' website, the Dublin stores have since 2003 been wholly Irish-owned by Records & Discs Ltd, a licensed franchise of US firm MTS Incorporated.
It's parent company, Press Up Entertainment, is behind several well-known pubs, clubs, hotels, restaurants and shops in the capital.
Its portfolio includes Wagamama, the Dean Hotel, Workman's Club and the Stella Theatre.
Sign up to our newsletter to receive a regular digest of Fora's top articles delivered to your inbox.