The number of Brits visiting Ireland has plunged
The pound's weakness after the Brexit vote is blamed for the sudden drop in traffic.
THERE HAS BEEN a major dip in the number of British visitors to Ireland in recent months following the pound's post-Brexit drop.
New figures from the Central Statistics Office (CSO) show a 6% decline in the number of British people travelling to Ireland between December 2016 and February 2017 when compared to the same period a year earlier.
That means there were nearly 50,000 fewer visitors coming into the country from England, Scotland and Wales – Ireland's largest overseas tourism market – for the three months.
Alarmingly, the Irish Tourist Industry Confederation (ITIC) trade body has said there was a 22% decline in the number of Britons that came here last month compared to February 2016.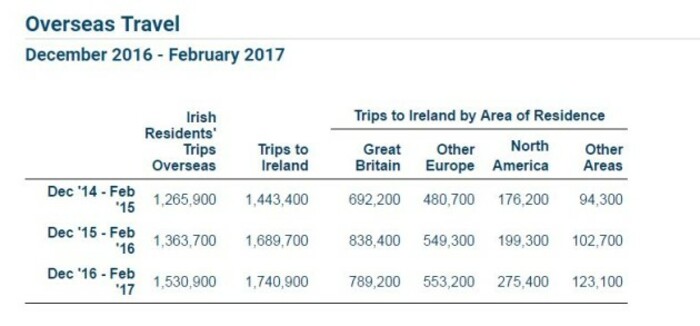 Source: CSO
Click here to view a larger version.
ITIC – which represents airlines, hotels and other travel businesses in Ireland – blamed the sharp decline on adverse affects caused by Brexit.
It has long been anticipated that Ireland's tourism sector would see a drop in British visitors as result of the UK's decision to leave the European Union.
A weaker sterling, caused by Brexit jitters, has made Ireland a comparatively pricey travel destination for visiting Britons.
"The drop in the value of sterling has made holidays and short breaks here more expensive for British visitors, and economic uncertainty is making British travellers more cautious about their discretionary spending," Tourism Ireland chief Niall Gibbons said.
Gibbons said a drop in capacity on air routes to Ireland from Britain was also causing difficulties.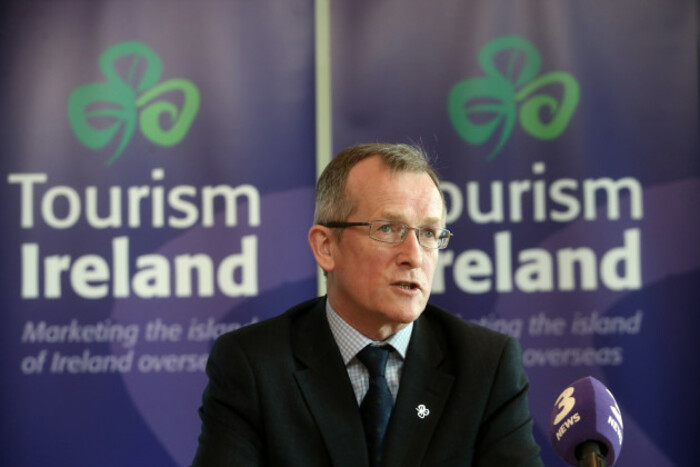 Source: Sam Boal/Rollingnews.ie
'Corrective action'
ITIC chairman Paul Gallagher said the CSO figures released today "are confirmation of what the Irish tourism industry has been saying for some time – Brexit represents the biggest challenge to Irish tourism since the global recession".
He accused the government of being "asleep at the wheel" and said "corrective action is needed now".
"Other export sectors have received support and yet tourism, which employs 220,000 people throughout the country, is being taken for granted by the government," Gallagher said.
ITIC repeated its call for an extra €12 million to be given to state bodies to "diversify into new markets and provide a package of supports to tourism businesses".
Despite the decline in British visitors to Ireland, the overall number of trips to Ireland from December 2016 to February 2017 increased 3% to 1.7 million visitors.
The North American market saw the biggest growth, with 275,400 visitors coming here, an increase of 38% on the same three-month period a year prior.
The number of people coming here from continental Europe was up by 0.7% to 553,200, while the number of visitors from other markets increased almost 20% to 123,100.
read more on