Filling station operator Top Oil has been bought by a Canadian fuel giant
New owners Irving Oil also operate Ireland's only oil refinery in Cork.
A CANADIAN FUEL group has bought the Irish-based company behind Top Oil.
Saint John-based Irving Oil – which owns the Whitegate oil refinery in Cork – confirmed that it has signed agreements to acquire the Tedcastle group of companies, which operates filling stations and supplies home heating oil under the Top Oil name. The company also provides aviation fuel.
The financial details of the deal were not disclosed, but a previous Sunday Times report suggested that the buyout by Irving Oil is likely to be worth hundreds of millions of euro.
The deal is subject to approval by the Competition and Consumer Protection Commission.
If the acquisition is given the all-clear, Irving Oil said that it will be business as usual at Top Oil. The brand will remain in place and "the existing workforce will be maintained", it said.
Irving Oil president Ian Whitcomb said the acquisiton was "a natural fit" for the Canadian group.
Tedcastle Holdings deputy chair Raymond Reihill said, "We are delighted to hand over the reins, on completion of these agreements, to another family company and are confident that the business will continue to grow and prosper."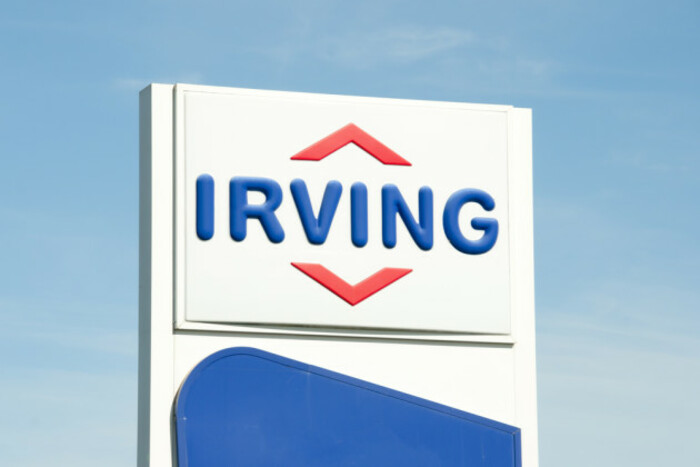 Source: Shutterstock/Adwo
Top Oil
Headed up by CEO Gerard Boylan, Top Oil operates a network of 180 filling and motorway service stations. It claims to sell over a billion litres of fuel every year in the Republic and Northern Ireland.
It is described as a "family-owned business with a 200-year trading history".
Top Oil is part of Tedcastles Oil Products, an unlimited company that – like the ultimate parent company – is not required to file public accounts.
Iriving Oil was founded in 1924 and operates Canada's largest oil refinery in Saint John, New Brunswick. It operates more than 900 fuelling stations across eastern Canada and New England in the US.
The company also owns Ireland's only refinery in the village of Whitegate, Co Cork. It expanded into Europe in 2014 opening an office in London and a tankage in Amsterdam.
Sign up to our newsletter to receive a regular digest of Fora's top articles delivered to your inbox.