A year after their Top Gear walkout, its former stars raise millions for a motoring-media startup
Facebook and Hailo's backers have invested in the Clarkson-Hammond-May project.
EX-TOP GEAR STARS Jeremy Clarkson, Richard Hammond and James May have raised $5.5 million for their motoring media startup DriveTribe in its first round of funding.
Slated to launch in November this year, DriveTribe – founded by the former Top Gear three, former executive producer Andy Wilman and tech entrepreneur Eresto Schmitt – will create videos presented by Clarkson, Hammond and May, and will host user-generated blogs and discussion forums.
The Series A funding round was led by Breyer Capital, one of Facebook's early backers, and Atomico, which has invested in Hailo.
DriveTribe's roll-out coincides with the launch of The Grand Tour, an online TV series hosted by Clarkson, Hammond and May and produced by Wilman for Amazon.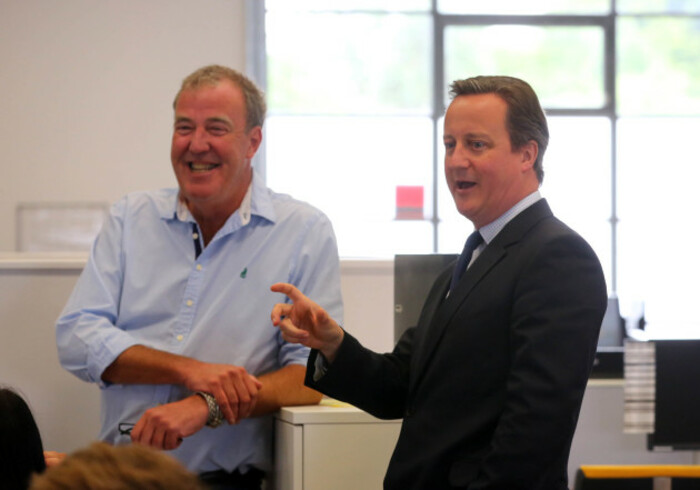 Source: Gareth Fuller/PA Wire
'Tribes'
The DriveTribe platform will be structured into different content streams called 'tribes', which will be curated by Clarkson, Hammond and May, along with guest celebrities, bloggers, writers and video-makers.
The company claims it has already attracted bids to host 'tribes' from over 2,000 motoring commentators.
Formula One and NASCAR drivers as well as Tokyo drift and women's motocross racers are said to be among the early contributors on board.
The company claims that it will use machine learning to tweak content for the most interested audiences and test different headlines on its social media channels.
"The backing of proper, serious grown-ups like Breyer and Atomico confirms our confidence that we've hit a real nerve with DriveTribe," Richard Hammond said.
"Of course Jeremy is convinced his tribe will be bigger than everyone else's, and James reckons he'll easily be beaten by the Austin Allegro appreciation tribe. But they're both mad. Hammond's Fob Jockeys will be bigger than both."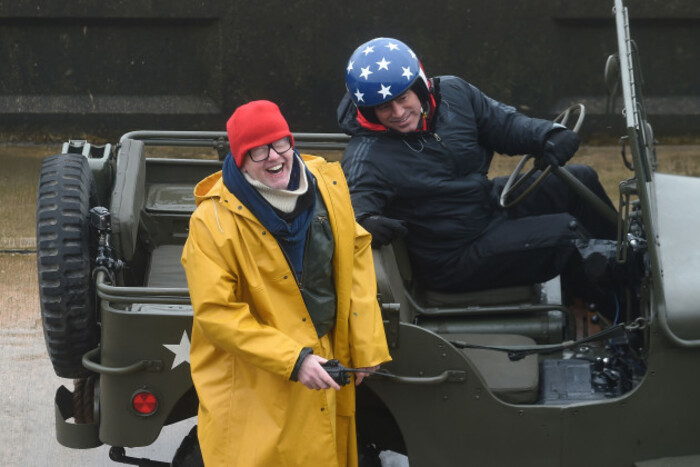 Source: PA Wire/Press Association Images
Fan loyalty
Mattias Ljungman, partner at Atomico, said he is backing the startup because its founders "are a formidable force" and is confident in "their grasp of the sector (and) the loyalty they command".
Clarkson, Hammond and May walked out of Top Gear in June 2015 when BBC director general Tony Hall refused to renew Clarkson's contract after he physically and verbally abused producer Oisín Tymon.
Clarkson later made a public apology and paid around £100,000 to settle a personal injury and racial discrimination claim.
Broadcaster Chris Evans and former Friends star Matt LeBlanc were recruited to take over as presenters of the show, but ratings plummeted to an all-time low of 1.9 million viewers by the end of the series, leading to Evans' resignation.
read more on