The Irish state has just sold its shares in big tobacco companies
It had been claimed that the investments made a 'mockery' of the state aim of a tobacco-free Ireland.
THE IRISH STATE'S sovereign wealth fund has just sold all of its shares in tobacco companies in a move to offload some of its 'legacy investments'.
Minister for Finance Michael Noonan announced today that the Ireland Strategic Investment Fund (ISIF) "has completed the sale of its remaining investments in tobacco manufacturing".
ISIF said that its decision to sell off its legacy investments in tobacco manufacturing companies "is part of a wider review of the exclusion of categories of investment from the fund as a whole, which is due to be completed in early 2017″.
ISIF recently told TheJournal.ie that, as of 30 September 2016, it had equity holdings in three tobacco companies with a value of €1.5 million. A spokesman for the NTMA said that the company also held €16.7 million in tobacco-related corporate bonds.
This is relatively small relative to ISIF's total investments. The organisation, which was established with remaining funds from the National Pension Reserve Fund (NPRF), has a total fund of €7.9 billion and expects to have about €3 billion of that by the end of 2016.
The NTMA's investments in the companies are made through fund managers, rather than the organisation actively selecting the firms or industries.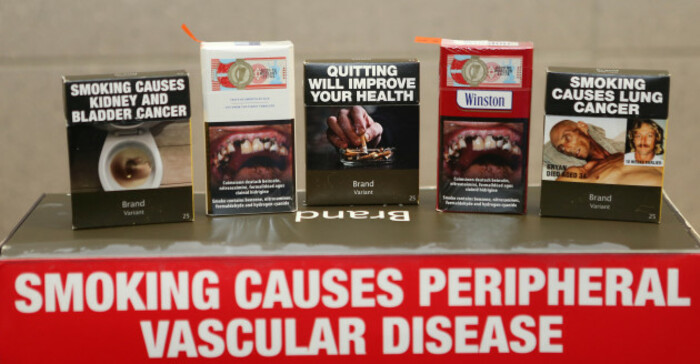 Source: Niall Carson/PA Wire
Ethical investment
ISIF's ethical investment policy for armaments is mainly influenced by its commitment to the UN Principles for Responsible Investment, but this policy does not stop its funds going into the sector altogether.
Under the UN guidelines, ISIF is required to carry out investments on an 'active-ownership basis', which means it does not have to rule out any companies as long as it works to improve their environmental, social and governance policies.
A law that would have banned ISIF from investing in tobacco companies was recently floated in the Seanad by Fianna Fáil Seanad health spokesperson Dr Keith Swanick, who said that the state's investments in tobacco companies "makes a complete mockery of the stated objectives of a tobacco free Ireland by 2025″.
The Department of Finance said that all of ISIF's investments since its establishment in December 2014, "comply with the fund's sustainability and responsible investment policy, which sets out key principles for responsible investment".
Tobacco control
Minister Noonan welcomed ISIF's decision, saying: "Ireland has earned a significant reputation as a leader in tobacco control and as we know, tobacco use is a leading cause of preventable death in Ireland and throughout the world.
"The legislation that established the Ireland Strategic Investment Fund, provides that the fund's investment strategy will be carried out in accordance with government policy. Today's decision reinforces the government's policy on tobacco."
He added: "Public policy is not fixed and can evolve, and the ongoing reviews by the ISIF are opportunities to fine tune its investment approach in the light of relevant developments both nationally and internationally".
This story was updated to include more information on the value of ISIF's tobacco holding
read more on