How Tixserve is simplifying the last mile of digital ticket delivery
In our weekly Startup Scout series, Fora picks out promising companies that are emerging from Ireland.
Founder: Pat Kirby
Elevator pitch: digitising ticketing issuing and audit trails
Funding: €900,000 from investors and Enterprise Ireland
Status: deal with England's Rugby Football Union
PAT KIRBY AND his son were in for a rude surprise as they were making their way into a Rolling Stones concert.
"It turned out they were fraudulent tickets," Kirby discovered as they were stopped at the gate. His son had purchased the tickets on the secondary market but had been duped.
The sour experience left a bad taste in his mouth but also the feeling that there had to be a solution.
While Kirby had no experience in the ticketing industry, he was formerly a managing director at Payzone and had seen first-hand how other industries were adapting to the likes of digital and mobile.
"We were curious why the ticketing industry didn't seem to be following the digital leadership shown by other industries such as the airline industry, where mobile boarding passes are fairly normal."
This was the spark for his Maynooth-based company Tixserve, which was founded in 2015.
Tixserve is an under-the-bonnet solution for ticket issuers and event organisers. Its platform helps displace paper tickets and keeps everything within a mobile app, allowing for audit trails of how tickets are used and a fairer system for re-selling tickets.
According to Kirby, his lack of experience in the ticketing industry has actually been a help.
"To some extent that was an advantage because we were able to see things that the industry either couldn't see and didn't want to see," he said.
"We found some very strange practices and fairly opaque practices in some parts of the ticketing industry. That informed how we came up with Tixserve."
Control
Kirby said the biggest issue for promoters and issuers is maintaining control of the ticket's journey.
Paper tickets and print-at-home tickets are "dumb" methods of distribution. Often they carry little or no data on who the person attending the event is.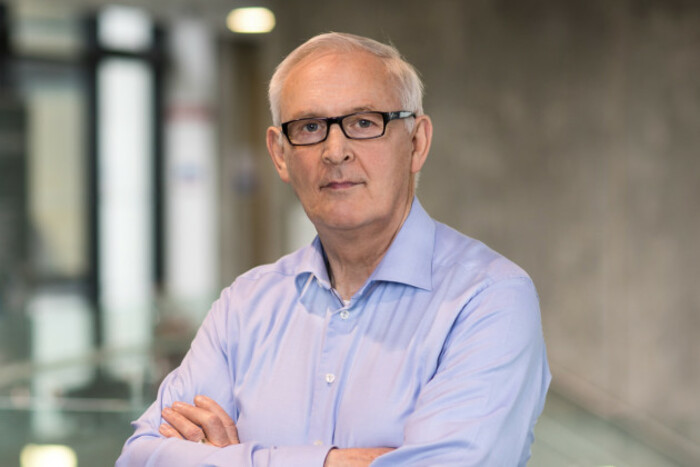 Source: Steve Langan
"You don't know if the original purchaser actually attends the event or not. Data blindness is a huge problem for the organisers of events," Kirby said.
"There's no audit trail, it could go from Bill to Jack. Touting and fraudulent duplication and all those issues crop up."
The whole set-up is an "archaic way of doing business", Kirby added, in age where many consumers are comfortable booking taxis and using online boarding passes on their phones.
Re-selling
The issue of re-selling on the secondary market remains a hot button issue.
Tixserve's audit trail allows for restricting re-sales at exorbitant prices – a regular concern among consumers.
"We have effectively built a ticket exchange to enable people who genuinely can't go to an event to list their ticket for re-sale. The price for that re-sale will be set by the original ticket issuer."
This also allows event organisers to set an additional charge on ticket re-sales as a further revenue generator.
Kirby said that this removes the "wild west" of the secondary market.
"It's not five times the face value that you would find in some of the other re-sale sites … that gives genuine fans a way to buy re-sold tickets at a reasonable price."
Earlier this year, Tixserve sealed a deal with England's Rugby Football Union to handle mobile ticket issuing at the Twickenham rugby stadium, which will include high-profile matches in the Six Nations.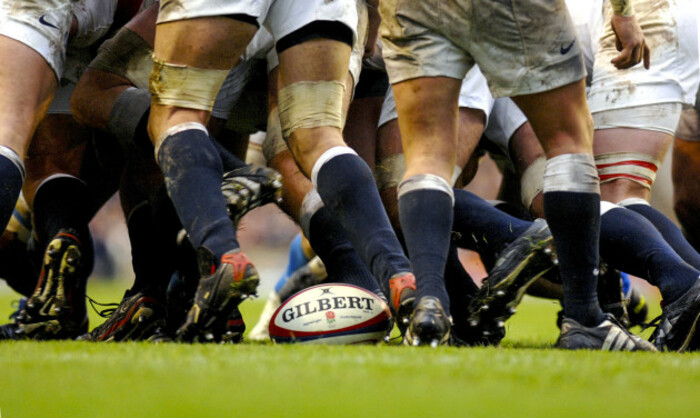 Source: Shutterstock/Paolo Bona
It has another deal in place with HMV in the UK to handle ticketing for in-store events and gigs organised by the retail chain.
Kirby said the Twickenham deal in particular is a key testing ground for proving the value of the company's proposition.
"We deliberately started in the UK because we felt that based on previous experiences that if you can't make it in the UK, you're unlikely to go global."
He added that Tixserve is currently close to securing deals with another major sporting organisation in the UK.
To date, the company has raised €900,000 from investors and Enterprise Ireland.
"We're currently topping that up as we speak," Kirby said, adding that the company will likely raise a series A round in the second half of 2020 to fuel its international ambitions.
Get our Daily Briefing with the morning's most important headlines for innovative Irish businesses.