As TikTok builds up a massive user base, Ireland is taking notice
First it will get your customers' eyeballs, then your marketing budgets.
WHAT DO WILL Smith, The Washington Post and the owner of Dublin-based White Moose Cafe have in common?
They're all on TikTok, the app increasingly worshipped by Generation Zers who have turned their backs on the glossy magazine lifestyle synonymous with other social media platforms for a different flavour of video. 
Launched by Chinese company ByteDance, TikTok allows users to share and watch short videos and has built up a massive user base.
With a growing number of users here, Irish companies are taking note. 
"If TikTok is where the audiences are, then the money will follow (and) by all means I think it will grow in Ireland," Stha Banks, head of paid social at marketing agency Core, told Fora.
She said advertisers "follow the eyeballs" and with around 800 million monthly active users worldwide, TikTok has buckets of them.
While a number of recent reports have suggested the company's rapid pace of growth is slowing, it is taking over a big portion of the social media market. Brands are still coming to terms with a social media application that is capturing the attention of a new generation.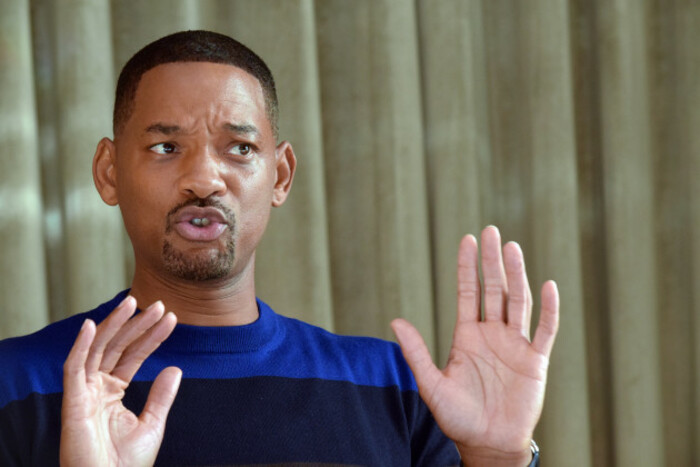 Source: SIPA USA/PA Images
What is TikTok?
First launched in 2016, TikTok was merged with Musical.ly in 2018 after it was acquired by Bytedance. Since then the app has surged in popularity and in the last quarter of 2018 it surpassed Facebook, Instagram, YouTube and Snapchat in downloads.
It hit Irish shores in August 2018, joining the Irish app stores.
The company is also set to join the big players in social media in Ireland and open a physical office next year in Dublin, having already hired for moderation, trust and safety roles. 
Some describe the platform as a mix between Vine and Snapchat, which also centre around the sharing of short videos. Every second counts when it comes to TikTok – with videos lasting between just 15 and 60 seconds and excerpted to pack a punch. 
Lipsync challenges, slapstick humour, and hashtag challenges feature prominently. 
Josh Powell, director of social media and digital content at brand agency Tenth Man, told Fora that a deal signed just this week with Adobe shows TikTok is here to stay. 
As part of the deal, users who create a video on Adobe's video editing platform Premiere Pro can have the option to share the content directly to the TikTok app. Adobe will switch the ratio of the video within the app to make it easier to upload to the social media platform.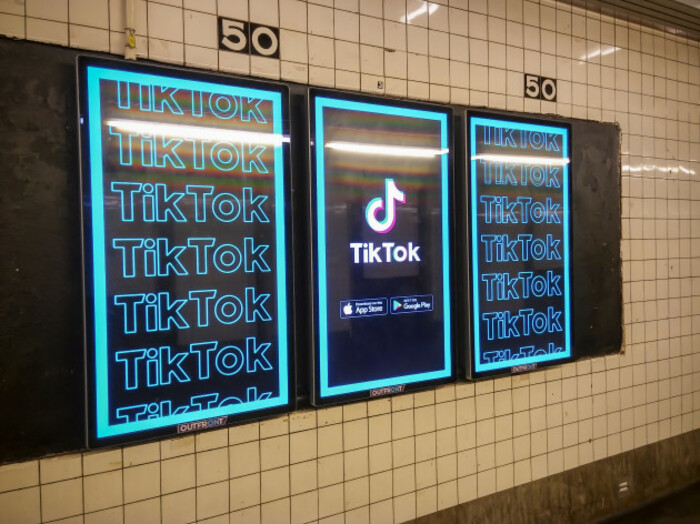 Source: SIPA USA/PA Images
"It's a really interesting move and it would indicate to me that unlike Vine, TikTok is growing and innovating and the more it innovates and adapts, the stronger it is going to become," he said.
Economic model 
Alan Coleman, chief executive of Wolfgang Digital, pointed out that TikTok's economic model differs substantially to others – which may help set it apart from other platforms.
The commercial transaction happens between the viewer and the creator of a video, within the app – a drastic change compared to networks such as Facebook that act as a marketing platform.
He pointed out that beyond liking, commenting, and sharing videos – which are all functions that are used in other apps – TikTok allows a user to give a producer a digital gift in the form of cash starting at 50 cent and rising to $50. 
"The demographic who use TikTok are very comfortable to pay money to get a shout-out … If they give a gift, they get their hero influencer to respond to them," he said. 
Coleman adds that when someone flicks through the app, it's not a very prominent feature and so TikTok is not encouraging the user to do it. 
Brands can advertise with TikTok directly and companies who use it are also pushing out content organically.
Coleman highlights that hashtags are an important part of the platform and brands can use them to encourage users to create content, and gain traction.
Clothing brand Guess has run a successful hashtag campaign, asking users to share videos showing the different types of denim they wear.
Universal Pictures worked with ten influencers to encourage people to share content around the theme of magic to promote the movie "A House with a Clock in its Walls". 
Who should be using it?
For David Byrne, creative director at youth marketing agency Thinkhouse, brands should only be on the app if they are adding value to the platform. 
"(Users) are given the tools to make really innovative, fun, creative videos. I think, for brands to go on to it they have to be adding to the platform, as opposed to just going in there and just advertising," he said.
He says that at the moment he hasn't seen any major Irish companies on the platform, but has noticed that Irish restaurants are using it. 
"It's not huge for brands in Ireland at the moment but in the US, they are definitely getting there," he said.
With around 69% of users aged between 16 and 24, he thinks any business that is targeting a younger demographic should consider joining.  
Byrne flagged that with grey areas surrounding how the app identifies the age of the user, alcohol and gambling companies would need to be cautious when using it. 
TikTok was fined $5.7 million by the US Federal Trade Commission in February this year over collecting data from children under 13-years-of-age, while the UK has launched an inquiry into the same issue. 
When asked by Fora about safeguarding children and gauging their age, a TikTok spokesperson comments that its "top priority" is to promote a "positive environment" and it has a number of measures in place to "protect against misuse".
"Users can make their account private, which lets them approve or deny followers and restricts their uploaded content and incoming messages to followers only. 
"We also have protections like restricted viewing mode, filters, in-app reporting, and our moderation team remove inappropriate content and accounts that violate our policies. Additional information to help parents and users is provided in our safety center," the spokesperson said. 
The app's rapid growth has drawn plenty of attention, not just from users but regulators and competitors too as the company faces similar questions to the established social media giants around data collection.
Lawmakers in Washington have recently raised concerns that the app could send users' data back to China. This week the company's US general manager released a post stating that it has "no higher priority than earning and preserving the trust of our users, partners and regulators" and laying out its case that the management team behind the app is and will remain independent of demands from the Chinese government. 
Questions have also been raised about TikTok's parent company's ability to censor political content on the platform. Last month the company said denied this and said it does not remove content based on sensitivities related to China.
While the focus may be on the younger generation right now, marketing experts have highlighted when it comes to social media, youth embraces it early on, with an older audience generally joining later – which suggests brands will be targeting more than just Generation Z through TikTok down the line.
Get our Daily Briefing with the morning's most important headlines for innovative Irish businesses.          
Clarification: This article was update to clarify that brands can advertise directly on TikTok.