Ticket touting will be banned in Ireland under new laws
The use of bot software to purchase tickets will also be prohibited.
THE MUCH-ANTICIPATED TICKET touting law has been approved by cabinet today.
Minister for Business, Enterprise, and Innovation Heather Humphreys told her ministerial colleagues that she will be amending but supporting the private members' bill proposed by Fianna Fáil's Stephen Donnelly and Fine Gael's Noel Rock.
The proposed legislation would ban the above-face value resale of tickets for sporting and entertainment events in designated venues with a capacity of 1,000 or over.
It would also prohibit the use of bot software to purchase tickets in excess of the number permitted by event organisers.
The Anti-Ticket Touting Bill has been lying idle in the Oireachtas bills office for over a year due to it being a private members' bill.
However, it is understood the minister has been anxious to take action on ticket touting and has been in discussions with both Rock and Donnelly behind the scenes about progressing their legislation, which is being dubbed as 'new politics at work' due to both Fianna Fáil and Fine Gael joining forces on the issue.
"It's wrong that people who make no contribution to sport or music can profit from the resale of tickets for sell-out matches and shows," Humphreys said.
"In doing so, they deprive genuine fans of the opportunity to attend these events, and the time has come to put a stop to it."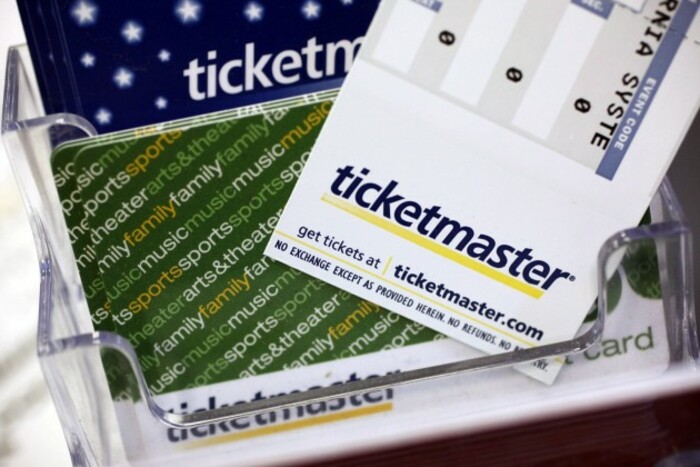 Source: Paul Sakuma/The Canadian Press/PA Images
Ticket prices
The issue of ticket touting has been hitting the headlines over the years due to the extortionate prices being charged for tickets to popular gigs such as U2 and Ed Sheeran.
Stakeholders have already been consulted on possible changes to the law, with more than 24 interested parties making submissions during the public consultation period, which was undertaken in response to public concern at the resale of tickets at a price often well in excess of their face value.
Submissions by Ticketmaster and Seatwave said the companies were unhappy with proposed changes to the law.
In its submission, Seatwave stated that it strongly believes the introduction of legislation to regulate the ticket resale market "will be both ineffective and will, in fact, be detrimental to Irish fans".
Seatwave, which was acquired by Ticketmaster in November 2014, allows fans who missed out on sold-out gigs to purchase official tickets.
It allows fans to sell their tickets, even within minutes of purchase, and charges a 10% "success fee" on sales. It also allows customers set their own selling price.
The company came in for criticism when U2 tickets, which sold out within minutes on Ticketmaster, popped up on Seatwave for thousands of euro.
Written by Christina Finn and posted on TheJournal.ie
Sign up to our newsletter to receive a regular digest of Fora's top articles delivered to your inbox.