As Irish ticket touting laws hang in limbo, Google is cracking down on 'untrustworthy' resellers
The tech company will require vendors to meet certain criteria to advertise on its platform.
TECH GIANT GOOGLE has revealed plans to tighten its standards for event ticket resellers using its advertising platform and increase transparency in the sector.
As of today, Google will require all online ticket resellers, such as Viagogo, Seatwave and Stubhub, to apply for certification in order to advertise tickets on its AdWords platform.
The multinational announced the new plans on its blog and said the measures will help increase transparency for users who buy event tickets online.
"This will give users more clarity on the vendor reselling the tickets and the total cost of those tickets, including any associated fees," the company said.
Google also outlined the numerous criteria event ticket resellers will need to satisfy before gaining its certified mark, such as:
Prominently stating the website is a secondary marketplace;
Making clear that ticket prices may be above face value;
Prominently providing the face value of the tickets being sold in the same currency;
Providing a rundown of the price, including fees and taxes before requiring payment information.
Reselling websites are also prohibited from using words like "official" or including the artist or venue name in their URLs to meet Google's criteria.
"For example, you can't use "ArtistNameTickets.com" or "VenueNameTickets.com" as your URL," according to the search giant's terms and conditions.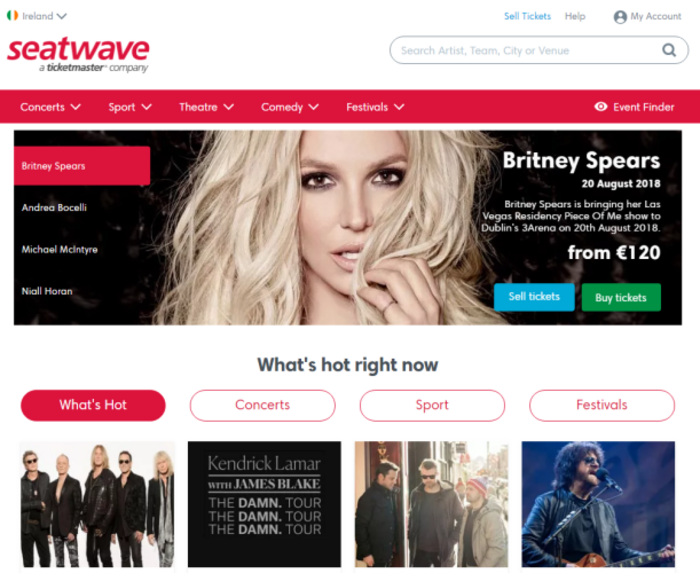 Source: Seatwave
Google's blog added that the new measures have been introduced as a result of research conducted into the ticketing industry.
"Unfortunately, some ticket resellers provide limited transparency in their ads about ticket costs and fees, as well as their association with a specific venue or event.
"Lack of transparency can erode trust in the online ticket ecosystem and makes it harder for legitimate businesses to reach customers."
Ticket issues
Google's new certification for ticket resellers has come at a time when Irish politicians are trying to pass numerous bills to tackle ticket touting in Ireland.
Both Sinn Féin's Maurice Quinlivan and Fine Gael's Noel Rock have proposed bills to tackle the issue of tickets being resold for prices way above the original asking price.
Last March, Quinlivan brought a bill to the Dáil which aimed to take the profit out of reselling tickets and cap the sale price at 10% above face value. The bill was discussed at the second stage in May when Fine Gael decided to delay it by nine months for further consideration.
The issue is due to be discussed tomorrow in the Dáil when it is raised by Quinlivan, who will request Minister for Business, Enterprise and Innovation Heather Humphreys to support his bill.
[embed id="embed_2"]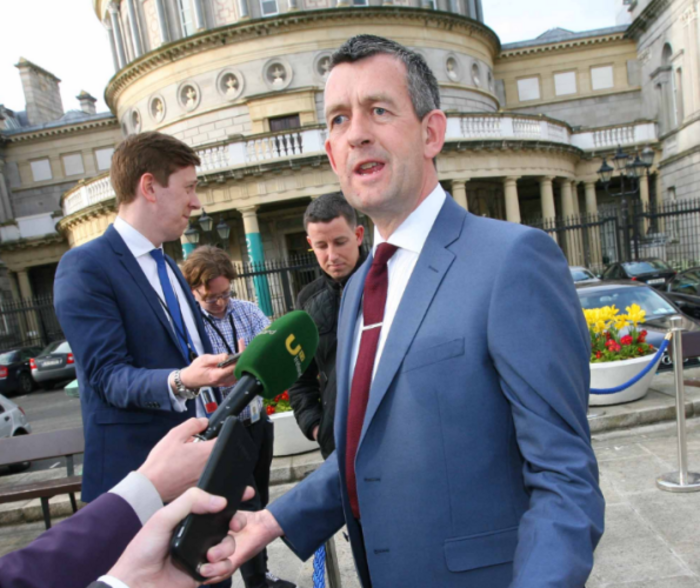 Source: RollingNews.ie
However, ticket resale website Seatwave, which is owned by Ticketmaster, hit back at the proposed legislation that would cap the profitability of reselling tickets.
Ticketmaster Ireland also said that there had been a "media frenzy" around ticket resales that doesn't accurately represent the tiny proportion of tickets that make it onto the secondary market.
Last year, the Competition and Consumer Protection Commission launched a full investigation into suspected anti-competitive conduct in the ticketing industry.
Its probe involved a thorough examination of Ireland's main service providers and main promoters in the industry.
As part of the investigation, the CCPC has issued summonses for witnesses and put out formal requests for information from several parties that are involved in the sector.
Sign up to our newsletter to receive a regular digest of Fora's top articles delivered to your inbox.